Programs of Study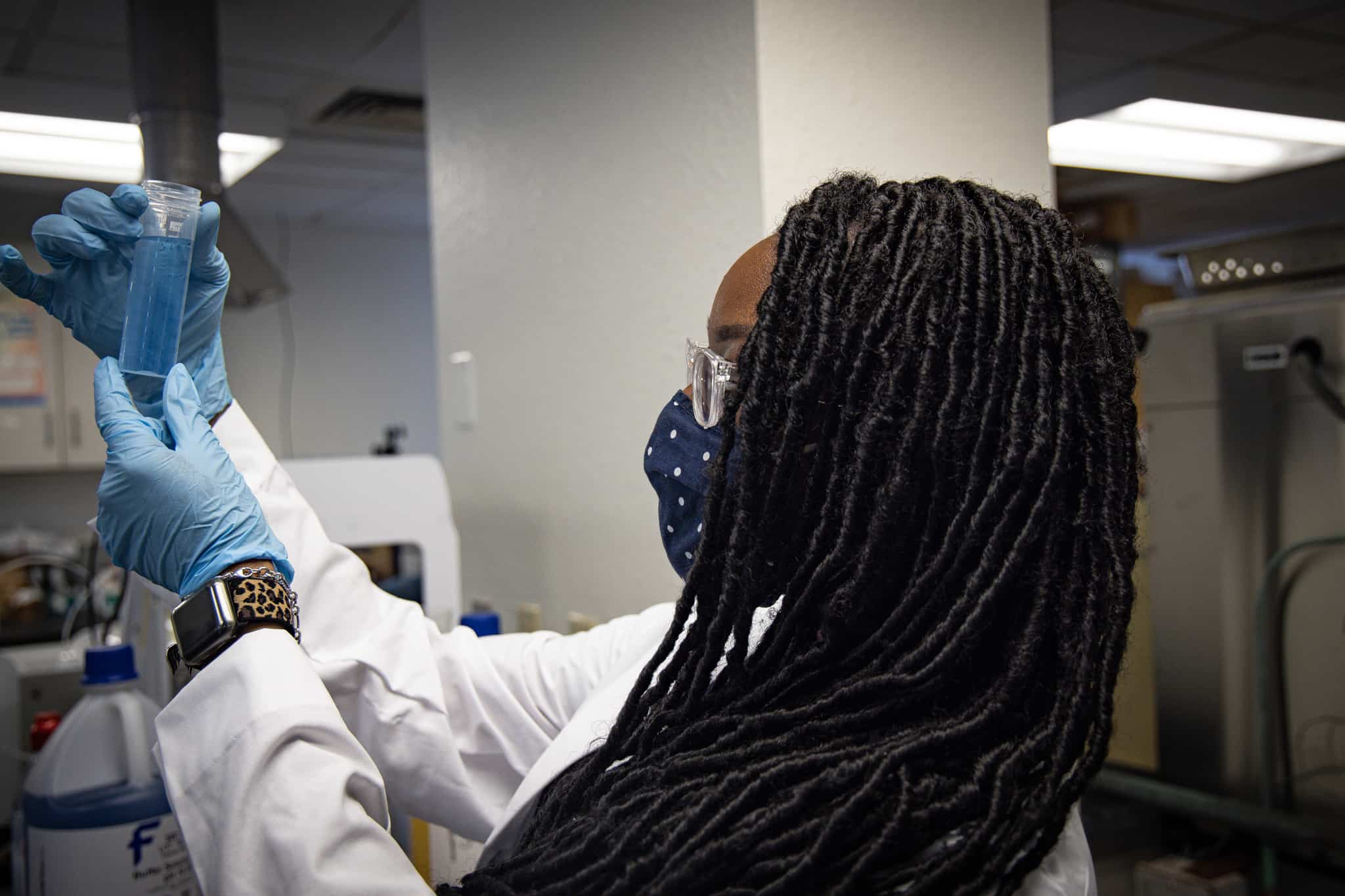 Wherever you want to go, you can get there as a Blue Tiger. From our founding in 1866, to our status as an 1890 land-grant university focused on teaching and agriculture, to the later addition of humanities and nursing programs, Lincoln University of Missouri has long been proud to ready our students to find successful careers and contribute to their communities.
Today, we offer a variety of undergraduate and graduate degree programs in science, the arts, farming, criminal justice, journalism, teaching, nursing, accounting and many, many more. Lincoln has dedicated courses taught by passionate and caring faculty where you'll be challenged and held to academic standards that live up to and honor our proud history. You'll also be given the support to achieve more than you'd dreamed and education and skills that can have a life-changing impact.
Please review our list of programs below, and follow the links for more information.
Graduate Programs
College of Agricultural, Environmental and Human Sciences
Master of Science (MS) in:
Master of Arts (MA) in:

Sociology
Sociology/Criminal Justice
Master of Business Administration (MBA) with an emphasis in:
* - Available online
Higher Education in Historically Black Colleges and Universities (HBCUs)
Or earn a Master of Education (MEd) in:
Educational Specialist in Clinical Mental Health Counseling
Educational Specialist in Educational Leadership-School Mental Health
CERTIFICATES
Contact Us!
Please reach out to us if you have further questions about Lincoln's colleges and programs.
Office of the Provost and Vice President for Academic Affairs
206 Young Hall
820 Chestnut Street
Jefferson City, MO 65101
Phone: 573-681-5074
Email: provost@LincolnU.edu