School of Education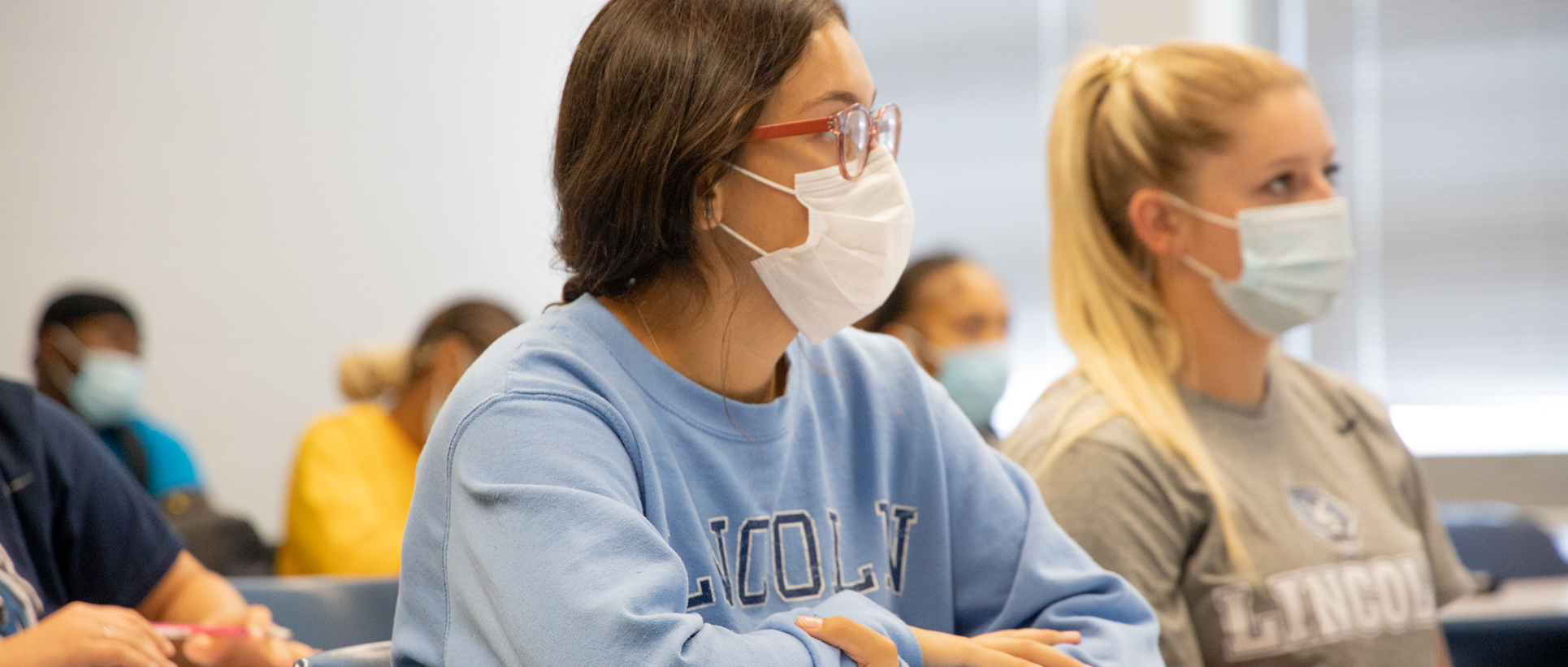 You may have had one yourself: a teacher or coach or counselor, someone who saw real potential in you and inspired you to be and do your very best. If you were lucky enough to have someone like that in your life, you know the impact they can have. You also may be eager for an opportunity to pass that experience on to another young person. As an educator, you can make that kind of difference.
The School of Education at Lincoln University of Missouri can prepare you to be that kind of educator. We offer 12 undergraduate degrees in education along with a Bachelor of Science in Wellness with three key areas from which to choose. The graduate programs include Masters of Education in School Counseling or Community/Agency Counseling and a Master of Arts in Higher Education, and Education Specialist degrees in Clinical Mental Health Counseling or Educational Leadership-School Mental Health. We also offer courses and preparation for School Psychological Examiner Certification and a College Student Mental Health Graduate Certificate.
At Lincoln, you will develop the skills and knowledge to become a teacher, counselor, coach, athletic trainer, physical therapist, or health and wellness professional. We offer small classes, innovative teaching methods and plenty of hands-on experience in real-world settings. You will make valuable connections, learn key educational theories and philosophies and have the opportunity to put them into practice in our community, on and off the Lincoln campus.
Our program is built around a philosophy of enduring understanding, engaging pedagogy, and an evolving worldview. These ideals form a sturdy framework for learning and ensure you develop the critical thinking and problem-solving capabilities to succeed in whatever educational field you choose.
Enduring understanding: Learning and teaching focus on important concepts that students will remember for a lifetime, rather than information that is memorized for a test and then forgotten.
Engaging pedagogy: Learning is active, interactive and involving, emphasizing exploration, discovery and life application, rather than just reading a text and listening to lectures.
Evolving worldview: Learners encounter a diverse variety of people, ideas and perspectives and develop social responsibility and global consciousness.
Whether you are an undergraduate or graduate student, you will emerge from Lincoln's School of Education ready to teach, inspire and make an impact.
Degrees and Certificates
Undergraduate
Bachelor of Science in Education (BSEd)

Agriculture Education
Art Education (K-12)
Biology Education
Business Education
Chemistry Education
Elementary Education (1-6)
English Education
Mathematics Education
Middle School Education
Physical Education (K-12)
Physics Education
Social Science Education
Special Education (K-12)

Bachelor Of Science (BS) in Wellness

Health Promotion
Kinesiology
Sports Management
Educational Specialist in Clinical Mental Health Counseling
Educational Specialist in Educational Leadership-School Mental Health
Accreditation and Affiliation
Lincoln University's School of Education programs are overseen by several organizations, so you can be sure our programs meet every standard and benchmark of quality.
The Missouri Department of Elementary and Secondary Education (DESE) approved the School of Education programs.
Lincoln University's School of Education is a member in good standing of the Association for Advancing Quality in Educator Preparation (AAQEP). The School of Education is working toward accreditation of its educator preparation programs under the AAQEP standards with an anticipated Quality Assurance Review in the Spring 0f 2024.
Prior to the transition to AAQEP accreditation, LU's School of Education maintained accreditation with the Council for the Accreditation of Educator Preparation (CAEP) and the National Council for Accreditation of Teacher Accreditation (NCATE).
Mission, Vision and Philosophy
Our Mission:
To prepare a diverse group of learners in a rigorous, relevant, nurturing and student-centered academic environment by responding to workforce needs, collaborating with stakeholders, providing varied experiences and employing evidence-based practices for success as professionals in the 21st-century global community.
Our Vision:
To be a leading professional preparation program that is recognized for cultivating excellence, fostering inclusivity and inspiring innovation, whose graduates lead in their fields, advocate for the underserved and contribute creatively to their professions.
Our Philosophy:
The School of Education at Lincoln University is to promote education with an emphasis on lifelong learning and applying skills. Today's students learn in a variety of ways, and our curriculum and instruction focus on teaching the content and theoretical background, then providing opportunities to apply these skills in a hands-on or practical application setting in a real-world environment.
At Lincoln, students observe various professionals on campus and in community-based settings. Then, they get the opportunity to put their classroom education to the test through practicums, internships and student-teaching placements. These experiences help students make connections with professionals in their field, providing an advantage in career placement after graduation.
Find Your Major
Not sure if the School of Education is right for you? Not sure what you want to study or what major will be the best fit?
No problem! Check out our Find Your Major tool and discover a path that will work for you.