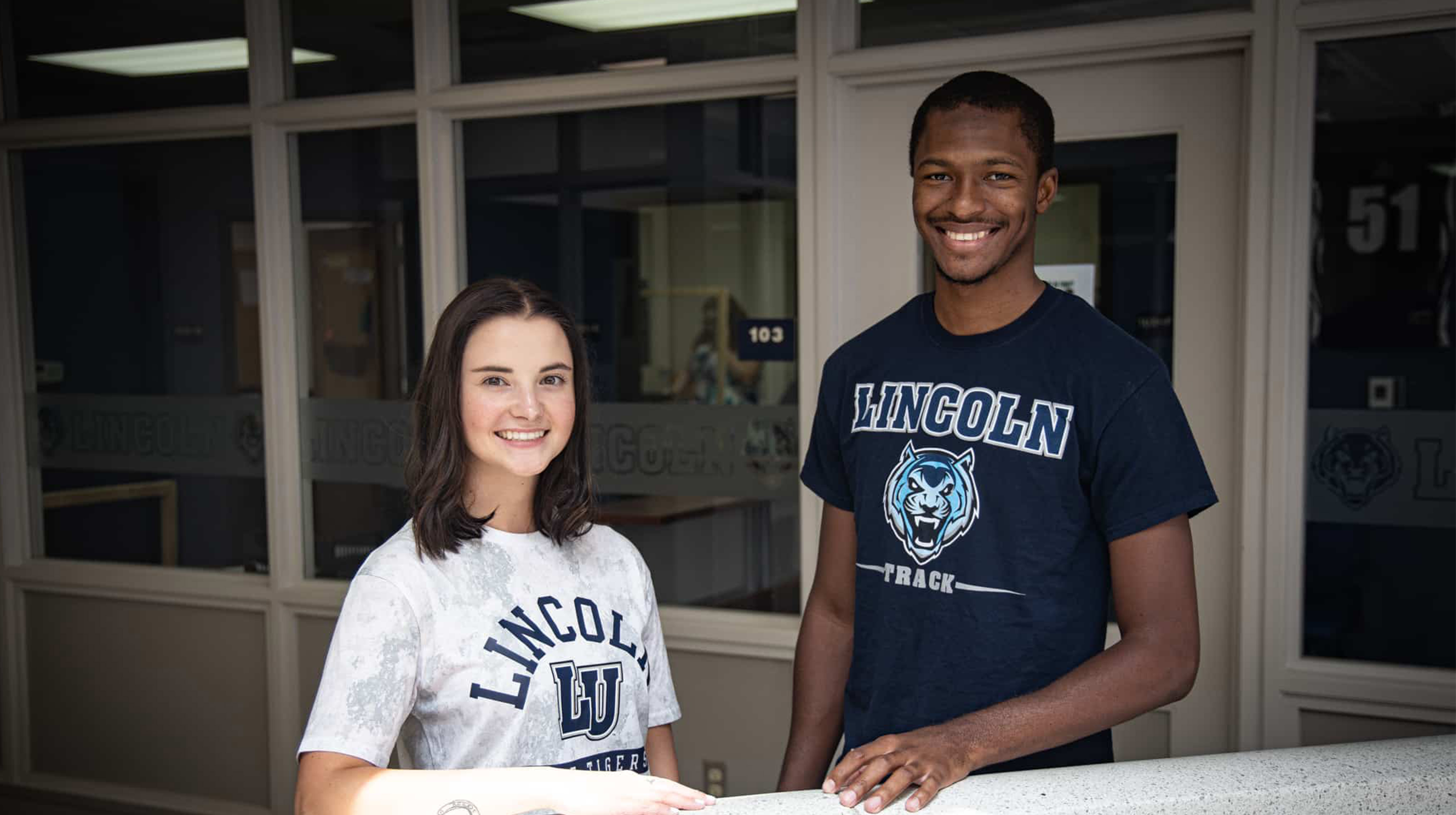 Admissions
Welcome to Lincoln University of Missouri!
If you're looking to learn and find opportunities at a small college with a tight-knit and diverse community, Lincoln is the place for you. If you want to study on a beautiful and secure campus located in the capital city of Missouri, then Lincoln is for you. If you're looking to take part in a tradition of learning that dates back to 1866 but is still focused on the future, then yes, Lincoln is for you.
That's because at Lincoln University, we are committed to providing a world-class educational experience to students from Missouri and beyond. We are a welcoming institution with small class sizes and a faculty and staff who are thoroughly and passionately committed to your education and success.
We are also committed to ensuring that anyone seeking an education can find it at Lincoln, regardless of their background. To that end, our Admissions staff will support you throughout the application process and ensure you understand how to maintain your enrollment status.
We offer financial aid through scholarships, grants and other sources of aid to help everyone pay for college and get the kind of education that can lead to long-lasting careers and opportunities.
Are you ready to "earn your stripes" and become a Blue Tiger?
Admissions Criteria
Please review the following and gather the necessary documentation. If you have questions about admissions, please view our Frequently Asked Questions page. If you need further assistance, then please contact us and we'll get back to you as soon as possible.
New First-Year Students
Official high school transcripts, with a GPA of at least 2.0
Official SAT or ACT scores, with a minimum ACT score of 18 or above
GED recipients must submit official GED scores
Transfer Students
Official college transcripts for all previously attended institutions
Minimum GPA of 2.0 for all attempted college credits
Good standing with the previous institution
Homeschooled Students
Submission of transcripts or list of completed courses
Must have homeschool administrator signature on the transcript
Official SAT or ACT scores
Non-Degree-Seeking Students
We offer various options for visiting or non-degree-seeking students. Please email us at admissions@lincolnu.edu or give us a call at 573-681-4357 to receive more information.
Contact Us
Office of Undergraduate Recruitment and Admissions
Young Hall Room B-7
820 Chestnut Street
Jefferson City, MO 65101
Phone: 573-681-5599
Fax: 573-681-5889
Email: Admissions@LincolnU.edu
Hours:
Monday - Friday 8:00 a.m. - 5:00 p.m.