Residential Life Welcome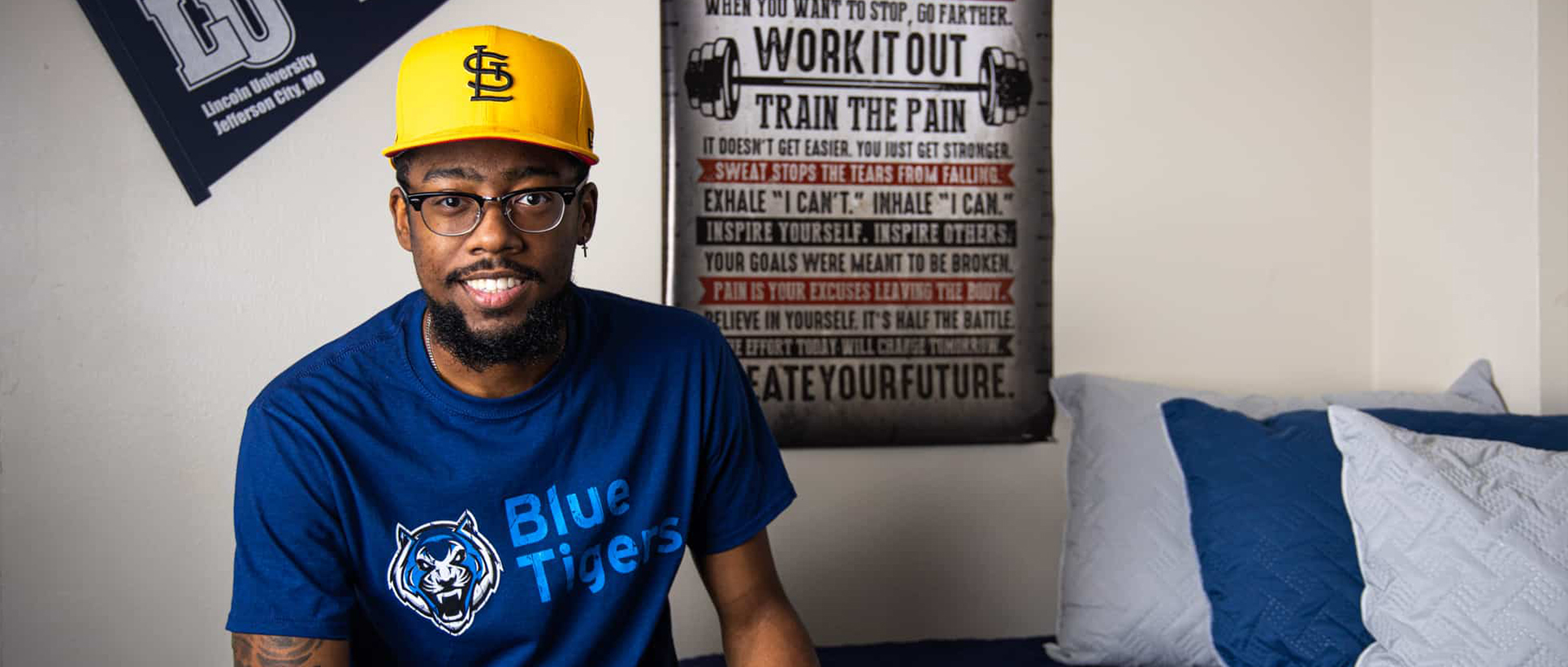 Your
HOME

Away From Home.
---
On behalf of all the staff in the Housing and Residential Life Department, I want you to know that we are excited to have you begin your journey here at Lincoln University with us. By joining our residence hall community, you have unlocked a door that will offer you a world of exciting new experiences, academic and personal support, and meaningful connections with others. The residence hall community at Lincoln is unlike any that you will experience again in your life. You have joined a community that will encourage you, support you, challenge you, and inspire you. It is as diverse a community as you will find anywhere and one that is filled with energy and excitement. We are so glad that you will be a part of it.
In order to help you get off to a good start, I want you to know that there are many staff members who are available to you for guidance and support. We encourage you to be approachable, be sure to say hello and get to know your Resident Assistants (RA) on the first day that you arrive. Your Resident Director (RD) is a full-time, professional staff member who lives either in your building or an adjacent building and has an office in the community as well. The service desk is open from 8:00 AM until 12:00 AM Sunday-Thursday and from 8:00 AM until 2:00 AM Friday-Saturday our halls are open and the staff there can be a great resource for you. If you're ever confused about who to turn to for help, I encourage you to stop by your service desk and ask for assistance in getting in touch with the right person. All of our dedicated and caring staff are committed to making your time here as successful and fulfilling as possible.
We believe that the time that you will spend in the residence halls will provide some of the most meaningful experiences of your academic career. Our residence halls will be a place where you will call home for as long as you are a part of this institution. Here you will live, learn, and interact with an amazing group of classmates and may even create a bond with each other that may well last a lifetime. One of the best ways to immerse yourself in the residence hall experience is to participate in as many of our programs as possible.
Thank you for joining us. It's going to be an exciting experience! Go Blue Tigers!
Contact Us
William Tweedle
Assistant Dean of Housing & Residential Life
112 Bennett Hall
818 Lee Street
Jefferson City, MO 
65101
P: (573) 681-5478
Email:
Housing@LincolnU.edu