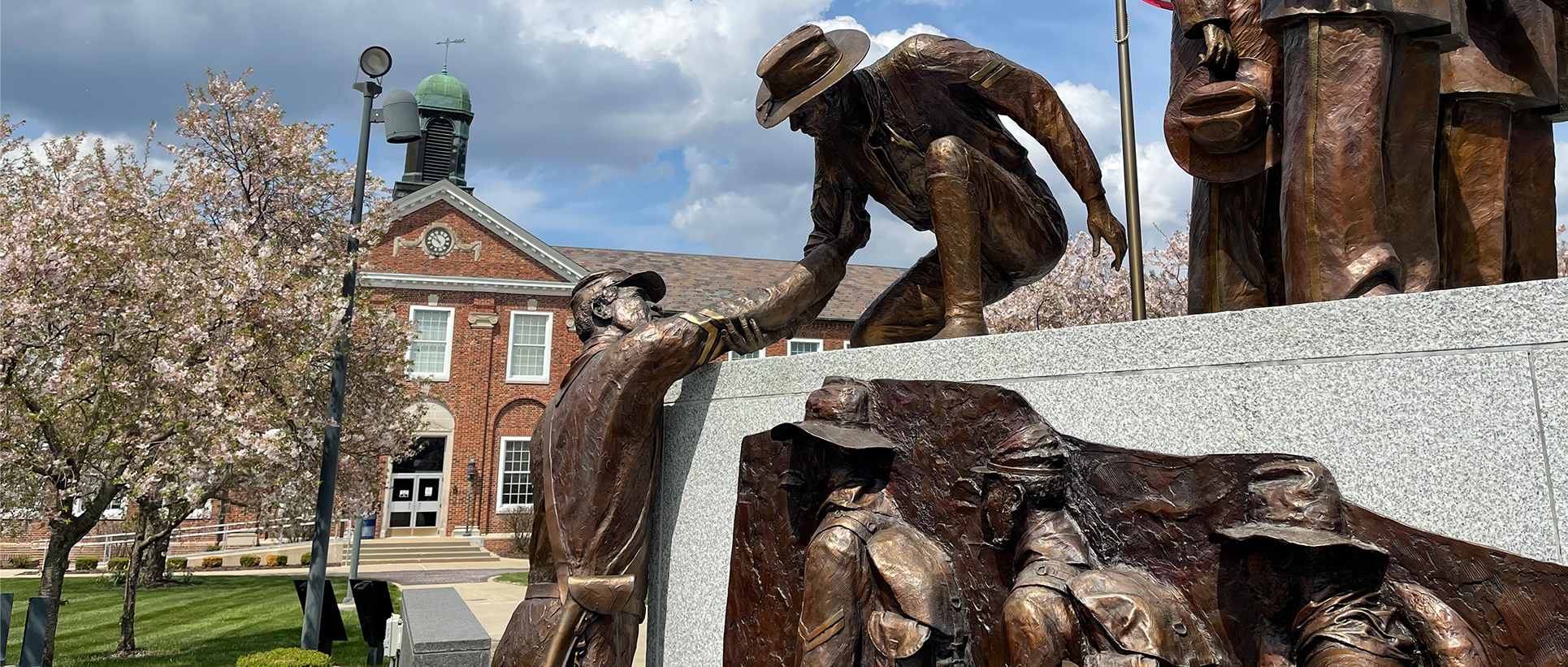 Graduate Studies
WELCOME TO LINCOLN UNIVERSITY Graduate Studies!
Ready to invest in yourself? Develop your expertise in your chosen career path? Consider a graduate degree from Lincoln University. Set your sights on one of our accredited masters programs to expand your opportunities.
At Lincoln University, we provide a world-class educational experienceand support networkfor students. Here, you will find small class sizes and a welcoming atmosphere. Discover how Lincoln puts the power of together to work for student success.
Since our program founding in 1940, we have been thoroughly committed to your education and professional growth. Our experienced faculty bring passion for education and real-world professional experience to classrooms and laboratories.
We are known for our research and innovation, so please look forward to working closely with faculty and hands-on exploration. Our grad students are making a difference in the world through their Lincoln studies!
Here's how it works: We make the application and enrollment process simple, so you won't feel overwhelmed. From providing general information, to walking you through the application process, to meeting with advisors in your area of study—our office is here to support you every step of the way. Apply today! 
Request More Information    Apply
Once you've completed your graduate admission application, you'll submit it to our office on or before the designated deadline. Next, the application information will be compiled and sent to the specific academic department for review. At this point, each individual academic department makes the final admission decision. Students will be notified by email of their acceptance into their graduate program.
Please do not hesitate to reach out - we are excited to welcome you to our Blue Tiger campus!
My Sincerest Welcome,
Jennifer R. Benne, Ph.D.
Dean of Graduate and Extended Studies
E: GradSchool@LincolnU.edu
P: (573) 681-5125
Graduate Degree Programs
---
Master of Education (MED)
Master of Business Administration (MBA)
Educational Specialist (Ed.S.) 
Within those degree programs, we offer multiple emphases, so you'll be able to focus your studies on the subjects that you're most passionate about.  Please review the graduate bulletin for all entrance requirements specific to each degree program.
---
Checklist
Submit the following:
---
Application
Official transcripts from all previous schools attended
Three professional/academic letters of recommendation
$30 application fee
Entrance exam results (GRE, GMAT or MAT)
---
Minimum Admission Requirements:
All required application materials as detailed in the graduate bulletin for general admissions requirements and program-specific requirements.
Evidence of a completed Bachelor's degree will be required prior to final admittance.
The minimum GPA for consideration is 2.75 cumulative and 3.00 in undergraduate courses related to the proposed graduate field of specialization. Please see the graduate bulletin for specific program requirements which may exceed these general requirements.
Entrance exams and exam scores vary by degree program. Please see the specific program requirements in the graduate bulletin.
International students must have the results of the TOEFL, MELAB or IELTS if their country of origin does not have English as their official language.
International students must have a course-by-course transcript evaluation by an outside evaluation agency of all courses from any foreign post-secondary institutions attended. These evaluations must be sent directly to the Office of Graduate and Extended Studies.
---
Contact Us
Office of Graduate Studies

Young Hall
820 Chestnut Street
Jefferson City, MO 65101
Phone: 573-681-5125
Email:
GradSchool@LincolnU.edu