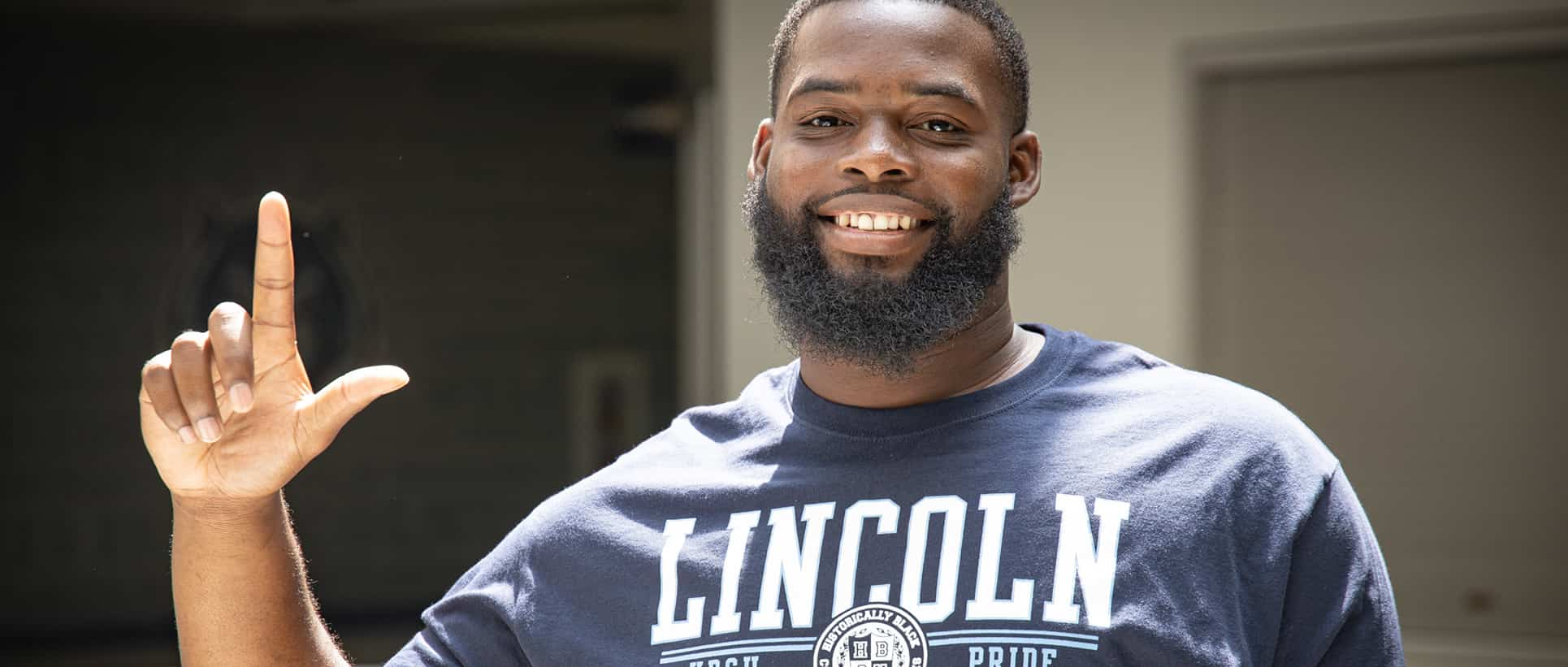 Undergraduate Admissions
Welcome, future Blue Tiger!
We are excited that you have chosen to learn more about pursuing your undergraduate college degree at Lincoln University of Missouri.
At Lincoln, we find power in together — where the people walking beside you, those who came before, and those leading the way are all here for your success. At Lincoln, education is within reach.
Founded in 1889 by the men of the 62nd and 65th United States Colored Infantries and their white officers for the special benefit of freed African-Americans, Lincoln is one of a select group of Historically Black Colleges and Universities (HBCU). The university is known for its collaborative, diverse student body, innovative undergraduate and graduate programs, and exciting athletics and residential life.
What you'll find at Lincoln ...
A high quality, affordable education (flat-rate tuition, plus merit and need-based scholarships)
Small campus, big resources
35 undergraduate degree majors — with academic coaching to help you succeed
Master's degree programs in education, business and the social sciences
50+ student organizations, ranging from fraternities and sororities, to academic and professional affiliations
11 NCAA II sports programs: men's basketball, football, golf and track & field; women's basketball, cross country, golf, softball and track & field
Global-reaching research opportunities
Did you know?
Students at HBCUs receive more financial assistance, Pell Grants, and scholarships than at other institutions — on top of enjoying some of the nation's lowest tuition rates.