Career Center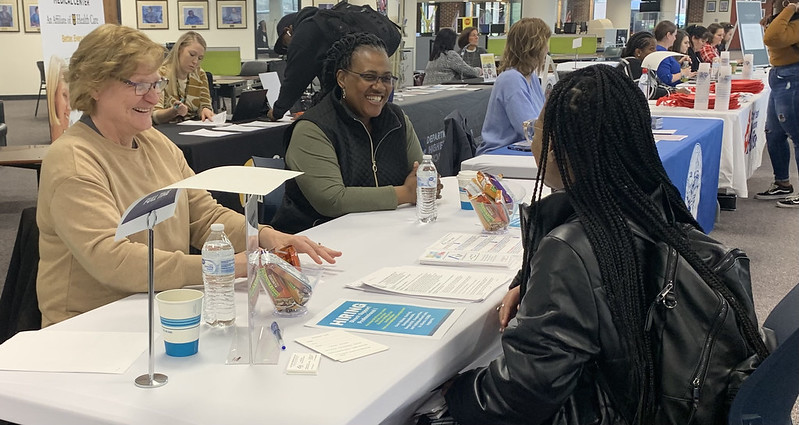 Are you ready to get started on your career? We are are to help you every step of the way!
Welcome to your FUTURE
---
In Career Services, our goal is to support you as you EXPLORE, ENGAGE, EXCEL, and EARN your career! It is never too early to begin developing the path to your career. Let us assist you with exploring your passions and reaching your career aspirations.
From your freshman year to your commencement ceremony and beyond, we will partner with you in developing your career competencies and helping you realize your full potential.
We welcome you to visit us in person at 312 Scruggs University Center, or online by visiting our Virtual Career Center.
Handshake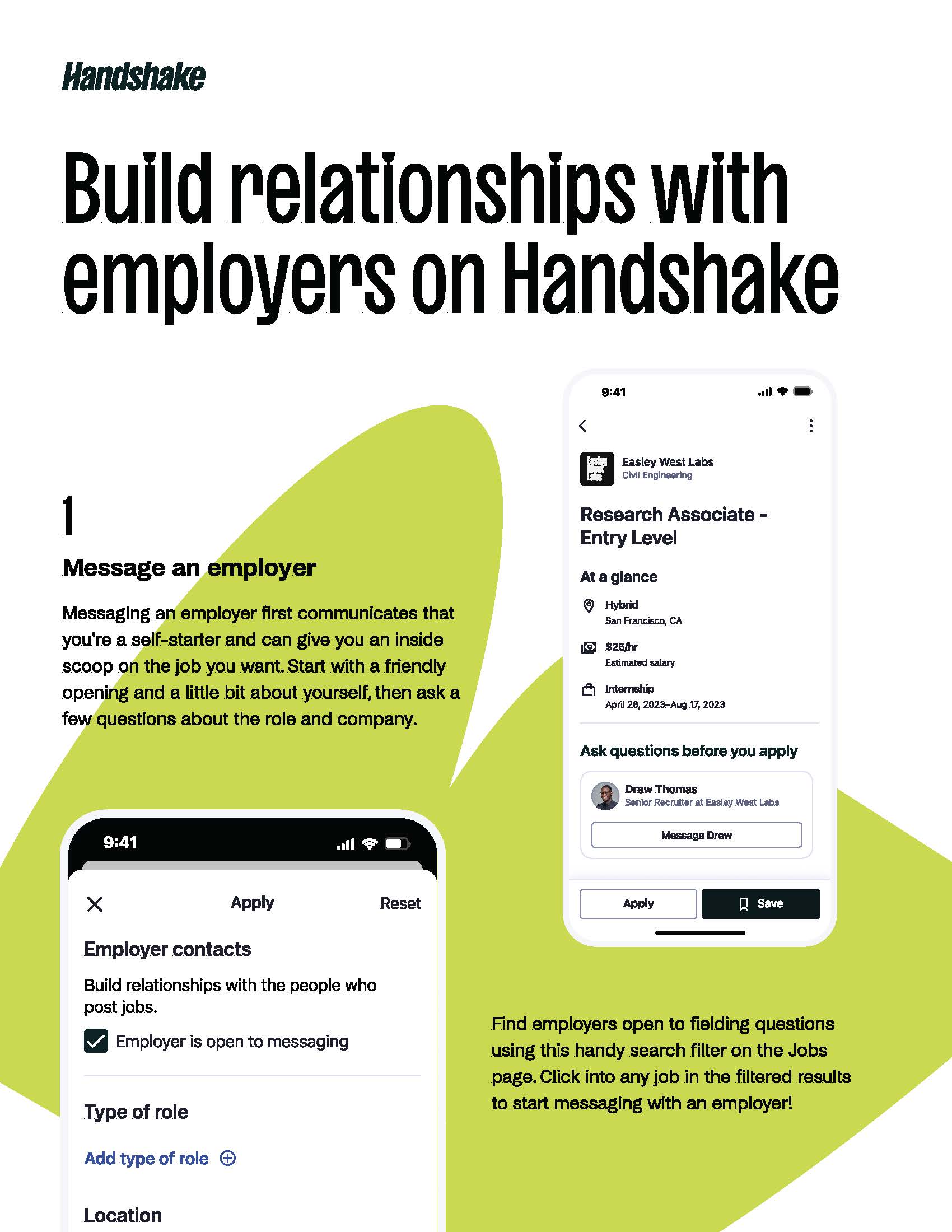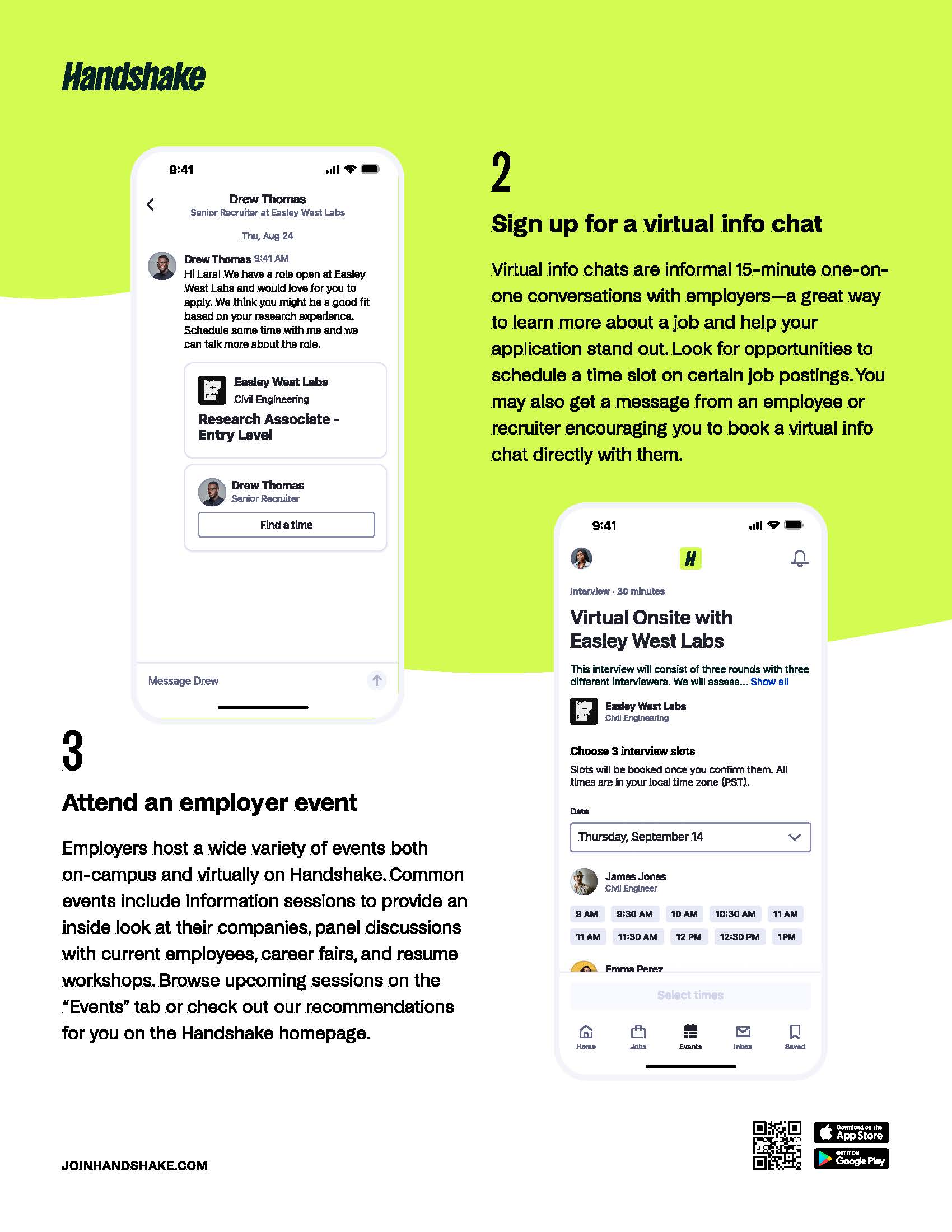 5 Reasons You Need Handshake
Handshake is the only place that connects you, your school, and employers together. You'll see jobs and internships posted specifically for students and employers actively recruiting from your school.
Employers on Handshake message students with event invites, interview requests, and new job opportunities.
The jobs on Handshake are meant for students like you, so you can get the work experience you need.
When you fill out your profile, we'll show you jobs and internships that match your interests and skills. You may even discover a new career path.
All of the top employers are recruiting students on Handshake, including Fortune 500, startups, nonprofits and more.
LinkedIn Learning

Lincoln University offers a free LinkedIn Learning account to students. Are you looking to upskill or gain new professional tools? Maybe you would like to find videos to help you with your college classes, self-improvement or your professional path - find it all on the LinkedIn Learning platform.
Contact Us
Elizabeth Jordan
Director
P: (573) 681-5092
E: JordanE@LincolnU.edu
Marnita Stovall-Brown
Project Coordinator
312 Scruggs University Center
820 Chestnut Street
Jefferson City, MO 65101
P: (573) 681-5101
E: Stovall-BrownM@LincolnU.edu