Graduate Forms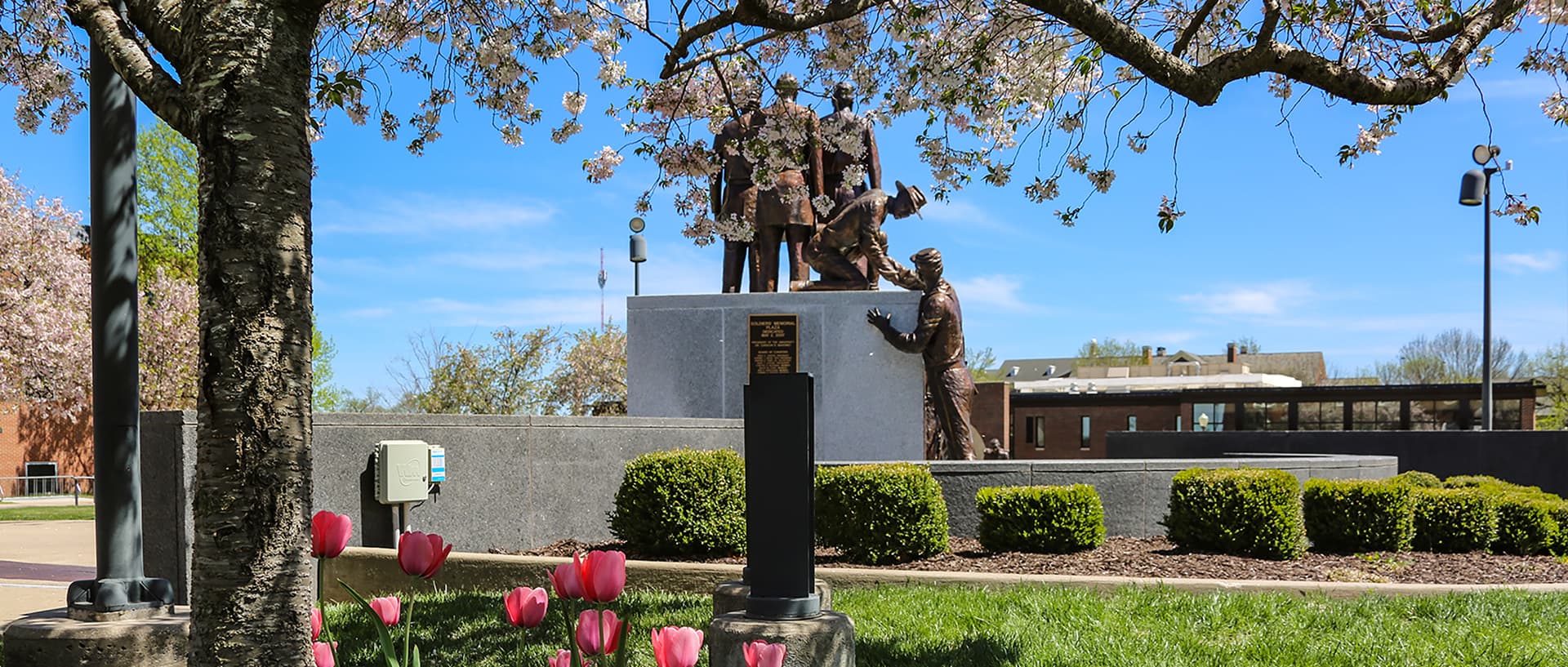 Do you need a form for our graduate program? You will find all forms from admissions to graduation here.
Graduate Management Admission Test (GMAT) Waiver
Graduate students in good academic standing seeking a GMAT fee waiver must complete this form. GMAT fee waivers are limited and granted on a first-come, first-serve basis.
Graduate Approved Program (GAP) Form
The GAP form is used to identify all of the courses required for a particular student's program of study. The courses listed include any approved transfer credits or course substitutions. When fully approved and signed by the student's graduate advisor, department head, and graduate dean, the form becomes the basis for clearing the student for graduation. The GAP form is usually initiated after a student has been unconditionally admitted to his/her program of study and has completed between 12 and 24 hours toward graduation.   If a student's program of study is modified, the GAP form must be modified.
Graduate Approved Program (GAP) form
Transfer Credit Approval Form
A Transfer Credit Approval Form must be completed for each graduate course that a student wishes to transfer to Lincoln University from another graduate school and count toward his/her Lincoln graduate program requirements. A maximum of 9 credit hours may be accepted as transfer credits unless the courses are being used for a support or cognate area that Lincoln University does not offer (i.e. foreign language). In that case, a maximum of 12 hours may be transferred. 
If you are currently enrolled in a graduate program of study, you must complete this form prior to enrolling in the proposed transfer course. If a student takes graduate courses prior to seeking admission to Lincoln, this form should be completed as soon as possible after admission. All transfer work must be taken and completed within the five year time limit for completing the degree. Only transfer work with a grade of "B" or better will be accepted.  Upon completion of the course, an official transcript must be sent to the Graduate Office directly from the institution granting the credit in order to post the transfer credit.
Graduate Tuition Reduction Incentive
The LU graduate tuition reduction incentive form must be received at least a week before the start of the term. This incentive is for LU graduates only and must be conferred within the first nine credit hours.
Graduate Tuition Reduction Form
Conference Course Approval Form
Graduate students who wish to do an independent study with a professor for a course that is not scheduled during a particular term must complete a conference course approval form. The form must be completed and approved by the instructor, graduate advisor, department head, and graduate dean at least one week prior to the beginning of the term to allow adequate time for the Records Office to create the course in the system and for the student to register for the course. Only one conference course may be taken to meet the requirements of any graduate degree program.
Conference Course Approval form
Thesis Forms
The Thesis Advisory Committee Form must be completed PRIOR to registering for any thesis credit hours.  The form identifies your thesis topic and also includes the members of your thesis committee.  The faculty members' signatures indicate their willingness to serve on your thesis committee.  Typically, your graduate advisor serves as chair of your thesis committee.  The department head must also approve this form.  Once completed, you may register for 1-6 credit hours of thesis work.  The number of thesis hours taken per semester is determined in conjunction with your advisor.
The Thesis Proposal Approval Form is completed and signed once your committee has approved your thesis proposal.  The thesis proposal usually includes the first three chapters of the thesis (introduction, review of literature and methodology/data collection).
The Thesis Approval Form is completed and signed when your completed, final thesis project has been reviewed and approved by your thesis committee.  This usually includes an oral defense of your thesis before your thesis committee.
Comprehensive Examination/Portfolio Evaluation Committee Form
All graduate students are required to complete a comprehensive examination (MBA, MA) and/or portfolio (MEd, MBA) to meet their degree requirements. The form identifies who will serve on their comprehensive examination/portfolio evaluation committee. The student's graduate advisor is his/her committee chair and assists the student in selecting the other two members. No more than one member may be an adjunct faculty member and the third member may or may not be from the same department. The deadline for submitting fully approved forms to the Graduate Office can be found in the current Academic Calendar.
Comprehensive Examination/Portfolio Evaluation Committee forms
File for Degree Form
A student must complete a form indicating his/her intent to graduate. The File for Degree form is typically completed in the semester preceding the semester of graduation. The form must be signed by the student and his/her graduate advisor and submitted to the Graduate Office by the deadline listed in the current Academic Calendar.
Contact Us
Office of Graduate Studies

Young Hall
820 Chestnut Street
Jefferson City, MO 65101
Phone: 573-681-5125
Email:
GradSchool@LincolnU.edu