Residential Life Checklist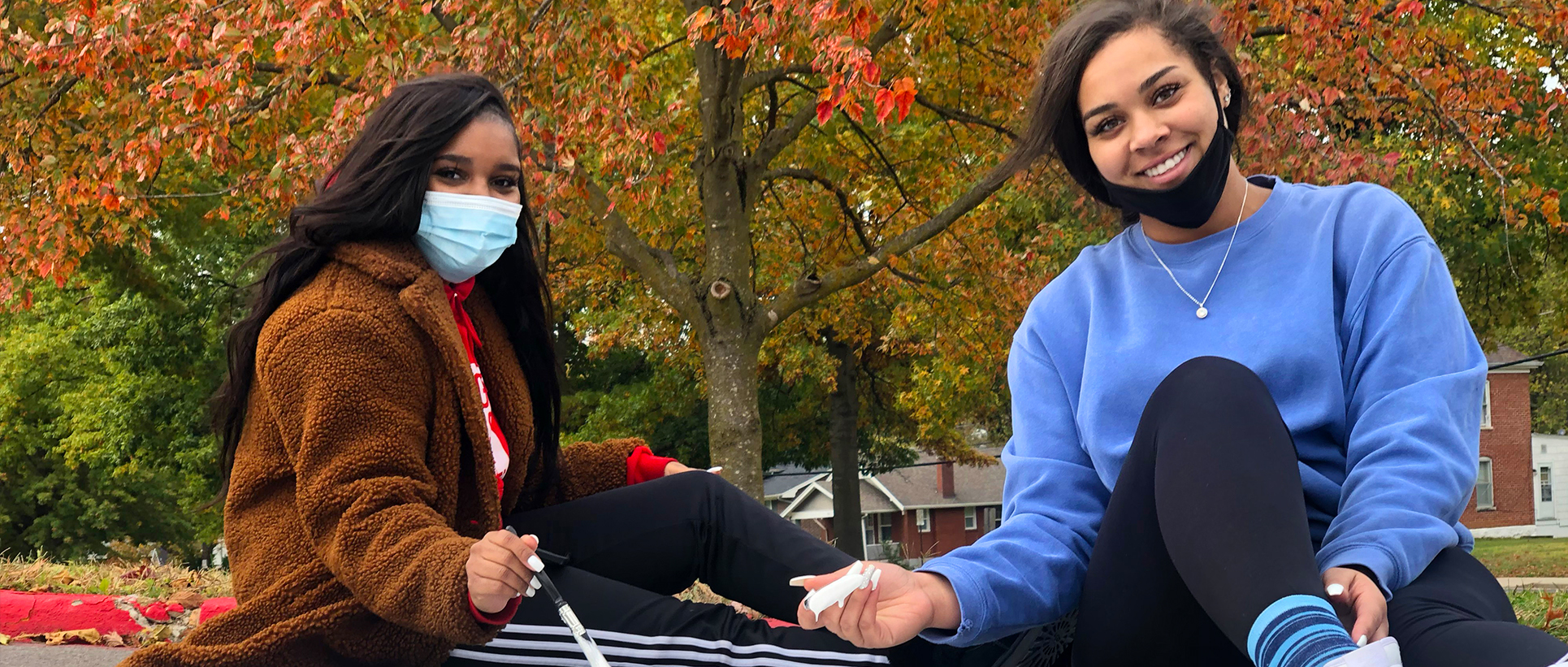 Suggested items for students living in residence halls
Room and Bath Supplies
Pillow, comforter and blankets
Twin sheets
Towels and washcloths
Bath mat for suite-style rooms
Area and/or throw rugs
Non-halogen lamp and light bulbs
Alarm clock, desk Lamp
Flashlight with batteries
Mirror ( 3M hooks encouraged… no nails or screws allowed)
Hangers
Toilet paper (provided only in community bathrooms)
Trash can(s) and trash can liners
Plastic food storage containers with lids
3M Command adhesives
Posters and pictures
Message board and dry-erase markers
Calendar or planner
Pens, pencils, notepads, notebooks and binders
Backpack
Fan
Sports equipment
Umbrella or other rain gear
Lock box and padlock for closet doors
Laundry and Personal Hygiene Supplies
Detergent, fabric softener or dyer sheets
Laundry bag or basket
Auto-shutoff iron
Cleaning supplies
Broom, dustpan, vacuum
Soap, shampoo, toothbrush and toothpaste
Hair care oroducts and combs/brushes
Shaving or makeup items
Shower shoes and shower caddy
Clothing (Professional, Business Casual, and Leisure)
Warm coat, gloves, scarf, and other personal clothing
Dishwashing soap
Electronics
Computer with Wi-Fi and/or ethernet cable
Calculator
Cell phone and charger
Power strip and surge protector (UL approved)
Camera
Gaming system
Music player, radio and alarm clock
DVD player
TV and coaxial cable (6-10 feet)
Microwave and microwave safe dishes
Mini refrigerator (must have surge protector)
Dishes and plastic drinking glasses
Please do not bring any of the following or any other items listed in the student handbook or Residential Life Rules and Regulations.
Do Not Bring (Items Will Be Confiscated)
Weapons of any kind.
Illegal drugs, drug paraphernalia and any drug related items.
Alcohol, alcohol containers, and any alcohol related items.
Decorations that are flammable or combustible.
Extension cords or power strips without a reset switch.
Hot plates, toasters, toaster ovens, electronic lkillets.
Space heaters, ceramic heaters, electric fireplaces, etc.
Other cooking appliances (i.e. George foreman grills, pizza ovens, open coiled appliances, burners).
Grills, charcoal, camping stoves, lighter fluid, flammables, and compressed gases.
Equipment, furniture, décor that block exits or will not fit into the room with our furnishings.
Candles, candle warmers, incense, incense burners.
Halogen lights, octopus lights, lava lamps, oil lamps, and non-UL approved items.
Decorations that may contain obscenities or be deemed offensive.
Decorations that may cause damage to walls, furniture, doors, woodwork.
Pets 
Hoverboards
Dart boards that have metal tipped points, weapons, and items that may be mistaken for weapons.
Road signs, license plates, emergency lights, road cones and other such items without proof of ownership.
Fog and smoke machines, waterbeds, water pillows, and masonry or concrete cinder blocks.
---