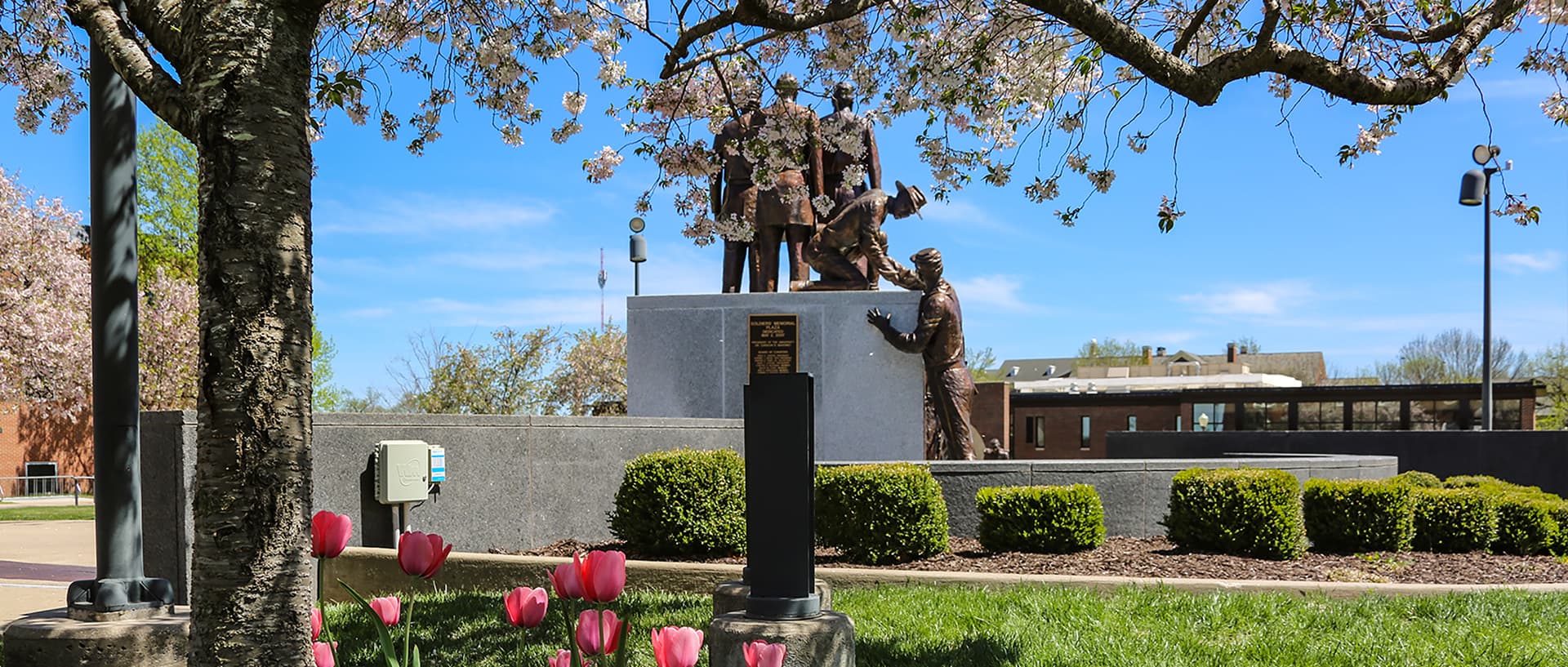 Department of Humanities and Communications
Department of Humanities and Communications
Communication is essential. It's the very basis of civilization in building societies, learning, working and is key to all aspects of life.
It's no surprise then, that studying communication and the humanities—society, culture and language—offers an exceptionally broad array of career paths and opportunities. Majoring or minoring in a liberal arts field like the humanities will prepare you for most any field, as you will have developed essential creative and critical thinking skills, as well as the tools to communicate your ideas in an engaging and compelling way.
Lincoln University of Missouri's Department of Humanities and Communications offers you the chance to study these subjects in small and dynamic classes taught by an expert and dedicated faculty. You can explore literature and creative writing in our English Department, prepare for a career covering the news in our School of Journalism, or develop proficiency in a second language in our Foreign Languages Program.
In each department, you'll learn essential skills to think through and discuss a variety of issues, preparing yourself to apply a similar range of thought to a number of careers, including teaching, marketing, advertising, business, translation, reporting, producing, editing and countless more.
Enroll today to begin your study of humanities and communication!
Degrees
Undergraduate
Bachelor of Arts (BA)

English, emphasis in literature
English, emphasis in creative writing
Journalism
Spanish

Bachelor of Science in Education (BSEd)
Minor

English, emphasis in literature
English, emphasis in creative writing
Learn more about our course offerings in Undergraduate and Graduate bulletins!
Contact Us!
Dr. Bryan Salmons

Chair of the Department of Humanities and Communications
420 Martin Luther King Hall
812 East Dunklin Street
Jefferson City, MO 
65101
Phone: 573-681-5234
Email:
salmonsb@lincolnu.edu
Find Your Major!
The humanities and communications are essential areas of study, but is making them your focus the right choice for you?
Use our Find Your Major tool and discover the program that best fits your interests and talents.