Business Administration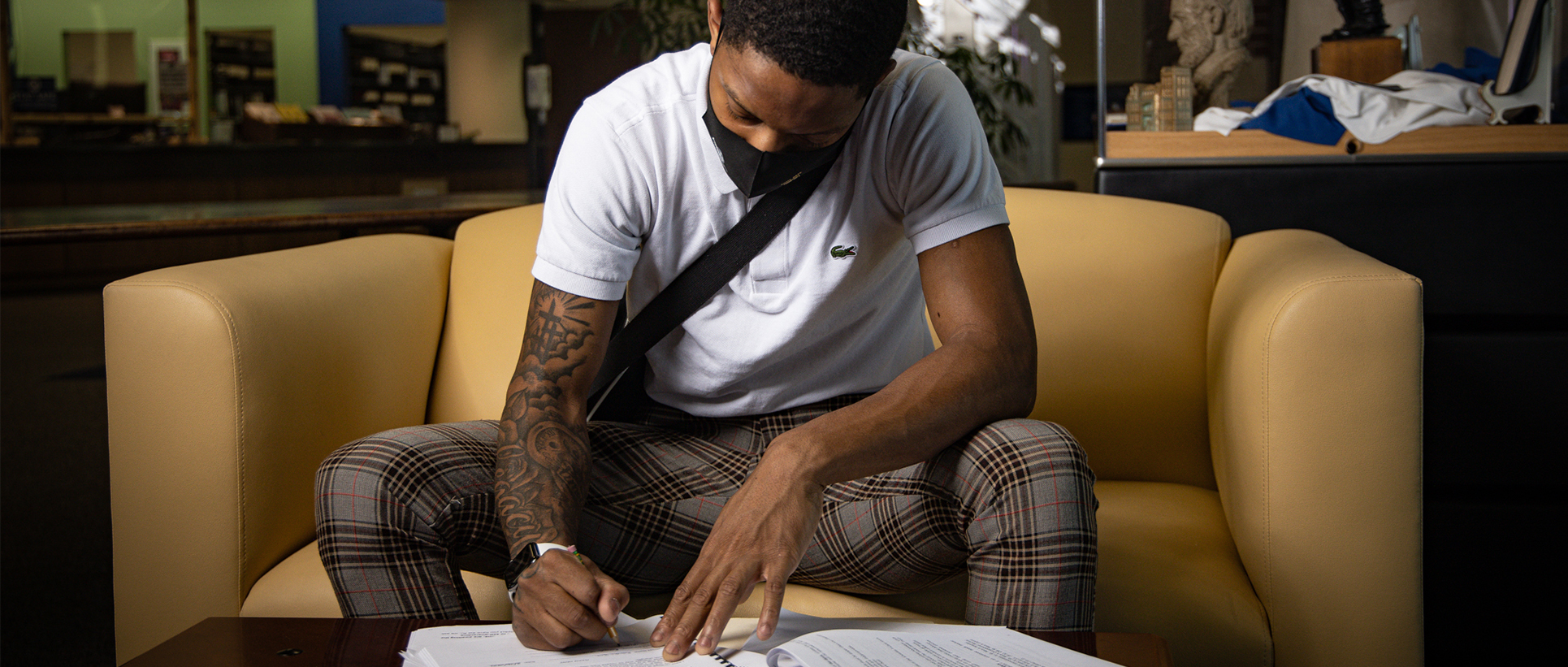 Earn Your Bachelor of Science in Business Administration.
It is your time to lead! Lincoln will further develop and resource your dream to lead in business, in government, or in the nonprofit world. Gain an understanding of business leadership theories and see them applied in our interactive classrooms and many internships and site visits. Work in the team context to solve complex, real-world scenarios. Experience the transcendent value of a local mentor and gain the wise counsel of today's leaders of local business so you can become the future of business leadership.
Students in this major will complete the business foundation requirements, including economics, management, accounting, marketing, law, finance, business communications, international business and strategic management. The major also requires courses in operations management, accounting software, intermediate accounting, cost accounting, advanced accounting, government & nonprofit accounting, information systems management, auditing, Federal income tax I, and three credits from forensics accounting, Federal Income Tax II, accounting internship, or other business-related courses.
Each of Lincoln's academic programs is made up of a set of core curriculum, program requirements and electives. The courses listed below are just a small sample of courses that might be taken as a part of this specific program.
| | |
| --- | --- |
| Introduction to Business | Introductory course intended to provide an overview of business, and provide students with an understanding of business principles, processes, practices and strategies. |
| Principles of Management | Introduction to the basic functions of management; historical development of the principles of management with emphasis on tools used in managerial decisions. This course is designated writing intensive. |
| Business Law I | Introduction to basic principles of business law including torts, crimes, contract law, product liability, consumer protection, and labor law. Also covered are sales, warranties, and an introduction to the Uniform Commercial Code. |
| Human Resource Management | Recruitment, selection, and placement of personnel; employee training programs and promotion; wage and salary administration; and employee benefit plans. |
| Investments | Various types of investment vehicles will be surveyed. Major emphasis will be on basic principles of investment, the construction of an investment portfolio, security analysis, sources and uses of information and the mechanism for investment. |
For the full list of required courses and course descriptions please refer to the 
Undergrad Bulletin
.
No special requirements for this program.
---
General Undergraduate Requirements
 
The following are general requirements for all students beginning an undergraduate program at Lincoln. For more information visit Undergraduate Admissions Requirements.
Diploma
Graduation from high school, or having the equivalent of a high school diploma such as the General Education Development (GED) examination.
Core Subjects
A minimum of a 2.0 GPA in core college prep classes (English, math, social sciences and science with a lab)
Grade Average
A "C" average. However, in some cases, a student with a weak academic record may be considered. To remain at Lincoln, however, the student must meet scholastic requirements.
Standardized Tests
>Entering freshmen should take the ACT or SAT test. The codes for Lincoln are as follows:

SAT: 6366. ACT: 3614.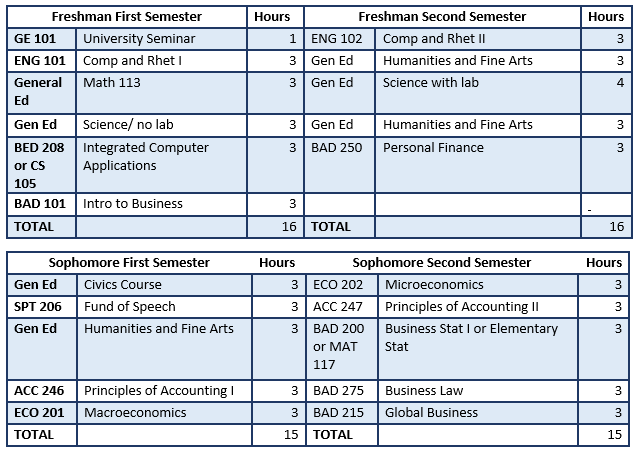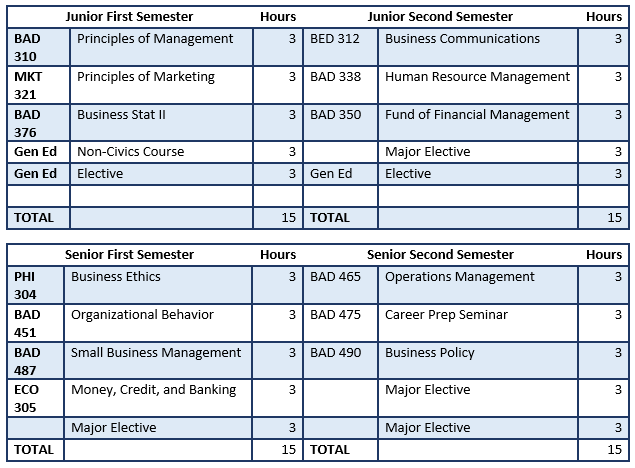 Lincoln's academic programs are designed specifically to prepare you for a career in the real world. But it's more than just job preparation; it's preparing you to make a full impact in your profession through the unique combination of faith and learning. Here are some of the professions this degree would prepare you for:
Tax Accounting (public or private)
Auditing (public, private, or government)
Government Accounting
Corporate Accounting
Corporate Controller
Chief Financial Officer