Lincoln University Student Organizations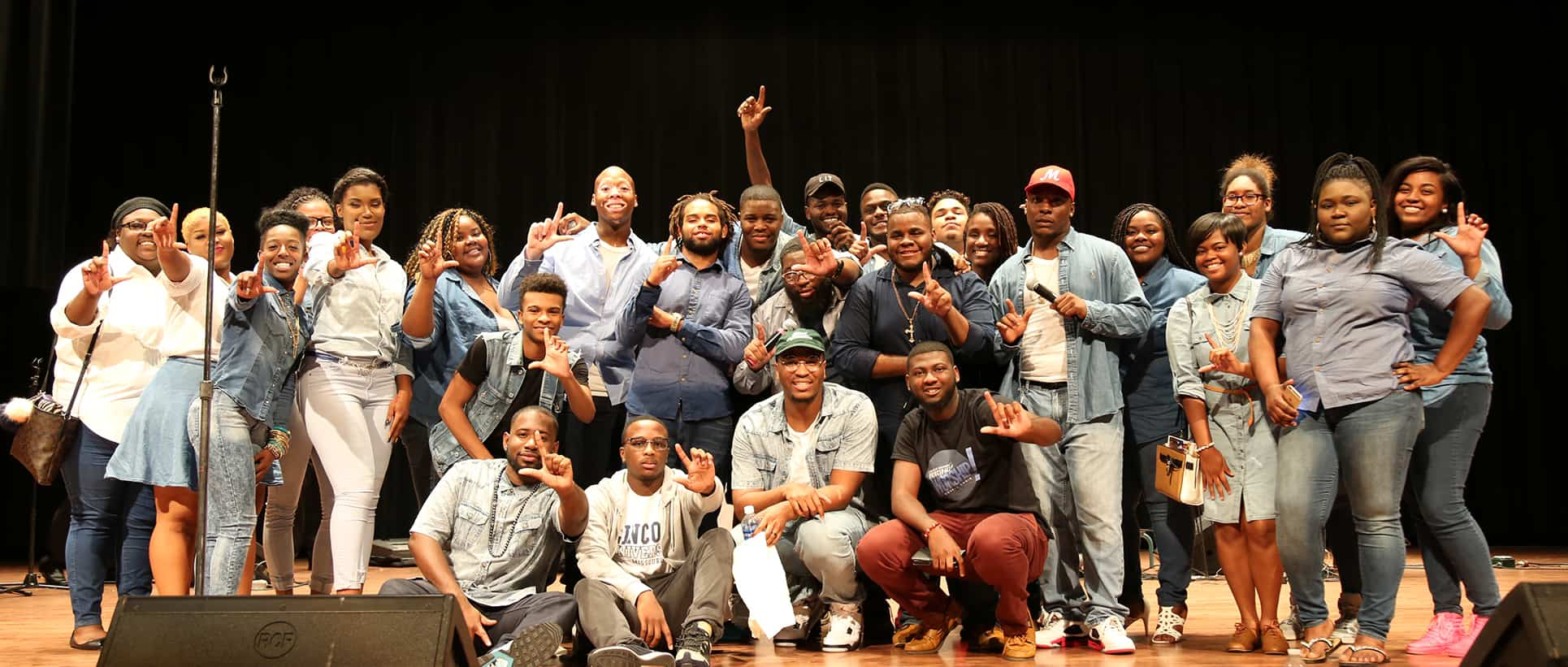 At Lincoln University, students have an abundance of involvement opportunities to explore. While membership eligibility varies based upon the particular organizations, all students are encouraged to explore all their particular interests and find quality out of classroom experiences to take advance of. Below is an inclusive list of all currently chartered student organizations at Lincoln University.
If you do not see an organization below that interests you or you're interested in starting a new organization, please visit the Office of Student Activities to inquire about the process.
Types of Student Organizations and Clubs
Academic/Professional/Honorary
Organizations that extend membership exclusively to students in a certain major or field. Emphasis is placed on skills, experience, and knowledge of that particular field of study.
Fraternities and Sororities
Service and social organizations that are affiliated with the National Pan-Hellenic Council.
Lifestyle and Culturally Specific
Organizations that promote learning and awareness of different cultures and lifestyle choices.
Military/Political
Organizations affiliated with a special interest in political action or awareness, or those derived from a specific military affiliation or interest.
Recreational/Sports/Health/Wellness
Organizations that promote good health habits, and prescribe to physical education, intramural sports, recreation or dance opportunities.
Religious/Spiritual
Organizations that relate to a particular religious affiliation or entity and may hold religious or spiritual services.
Residential/Commuter
Organizations that are specifically for students residing in the residence halls, or those who do not reside on campus. They provide education and social activities for their members.
Service/Civic Engagement
Organizations that maintain focus on providing service to the campus and community through volunteer opportunities.
Special Interest/Miscellaneous/Other
Organizations that revolve around a particular activity or thought. They are not affiliated with a department, religion or athletics.
Student Life/Fee Based
Organizations that are supported by the Student Activities Fee.
University Departmental
Organizations that are supported and housed within a University department/office. They work closely with sponsoring events related to specific University departments/offices.
Visual and Performing Arts
Organizations that create an avenues for creative expression and performance through drama, dance, music, and vocal performance.