Lincoln University Fraternity and Sorority Life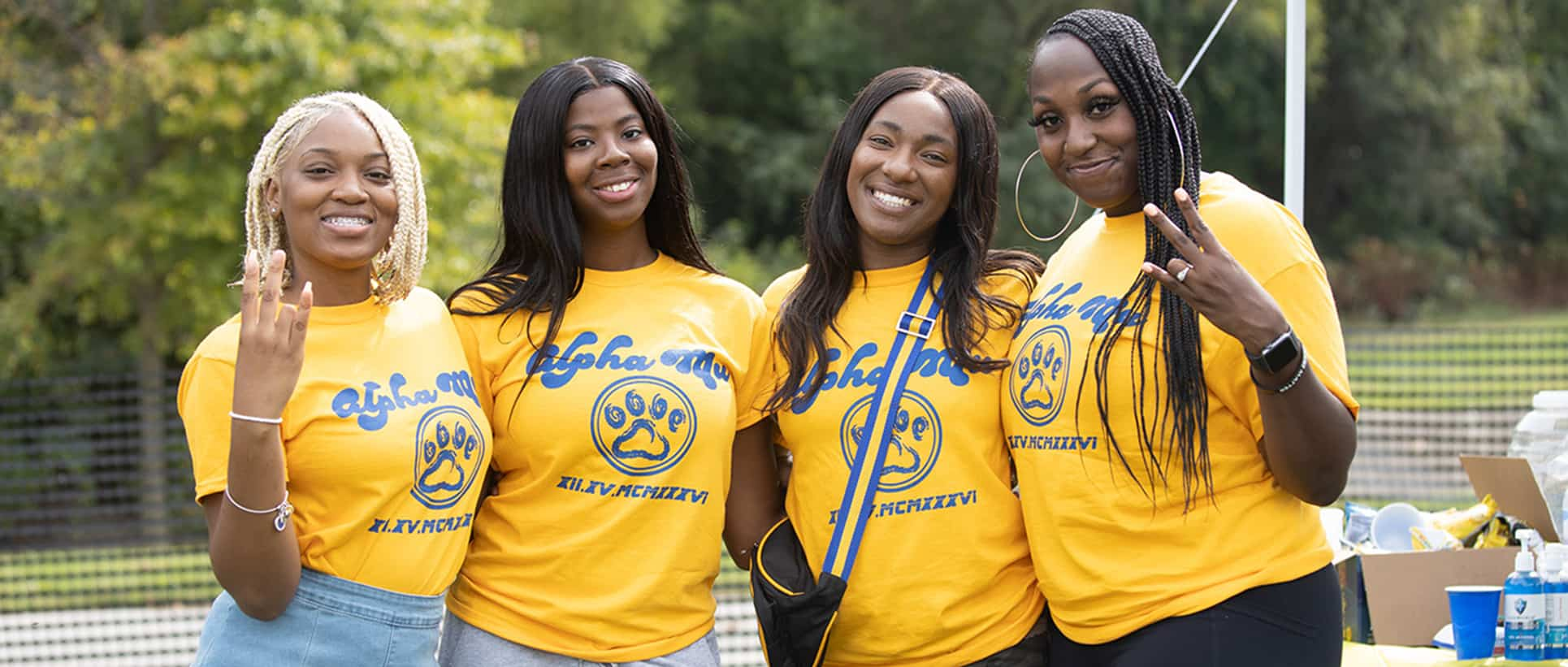 Why should I join a fraternity or sorority?
Joining a fraternity or sorority can be a tough decision to make, but there are many advantages of joining a Greek organization. They are a great way to help students with the transition to college from high school or from time off of school. Each semester members of the fraternity and sorority community maintain a high GPA, complete multiple service hours, and develop critical leaders on campus. 
What does joining a fraternity or sorority look like?
Each semester the organizations at Lincoln University hold information meetings for potential members, which we highly encourage students to attend. 
Requirements of members also vary among chapters. The basic requirements for all organizations include: 
Minimum 2.5 GPA
Full-time enrollment at Lincoln University with at least 12 credit hours completed at Lincoln University
It's important to note that some organizations will require a higher GPA. There may be other requirements for organizations such as service hours, so it's important to learn as much about each organization as you can.
Joining a fraternity or sorority also comes with a significant time commitment as well. During the first semester, there will generally be weekly educational meetings on top of the standard time commitments. The standard commitments for a member are weekly meetings, service events, brotherhood/sisterhood events, and social events. All events may not be required, but it is essential to consider all possible time commitments when making your decision to join an organization.
For more specific information on joining each organization, please see each organization's specific page.
What is the NPHC?
For many, involvement in a fraternity or sorority is an enriching part of college life. At Lincoln University, students have the opportunity to choose from nine fraternal organizations that are members of the National Pan-Hellenic Council.
The NPHC fosters cooperation among its members as they deal with matters of mutual concern. The NPHC promotes the well-being of its affiliate fraternities and sororities, facilitates the establishment and development of local councils of the NPHC and provides leadership training for its constituents. 
I still have questions
If you want to learn more, you can reach out to the NPHC at Lincoln University by Email or contact the Office of Student Activities at 573-681-5517.
You are always welcome to reach out to each organization individually as well. Emails can be found below.