Mister & Miss Lincoln University 
Mister and Miss Lincoln University are the official student hosts and ambassadors for the university. They play a significant role as student representatives and are expected to be persons of high moral conduct and showcase University pride and spirit. The role of Miss and Mister Lincoln University includes University spokespersons, student role models and student recruiters. They are well-versed and extremely comfortable in the public eye. Below, 2022-23 Mister Lincoln Tyree Stovall and Miss Lincoln BaBari Naabien.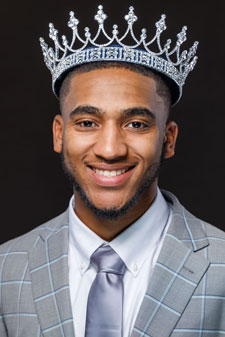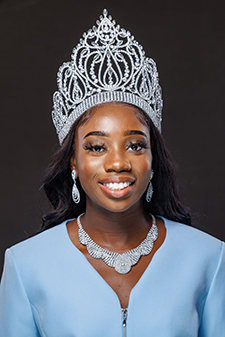 Blue Reign Royalty
While Mister and Miss Lincoln University may be the most prominent members of the Royal Court, they aren't the only members. The entire Royal Court serves as representatives for Lincoln. Members of the Royal Court are studious, committed to Lincoln and represent Blue Tiger pride for others to see.   
In addition to Mister and Miss Lincoln University, the Royal Court is comprised of: