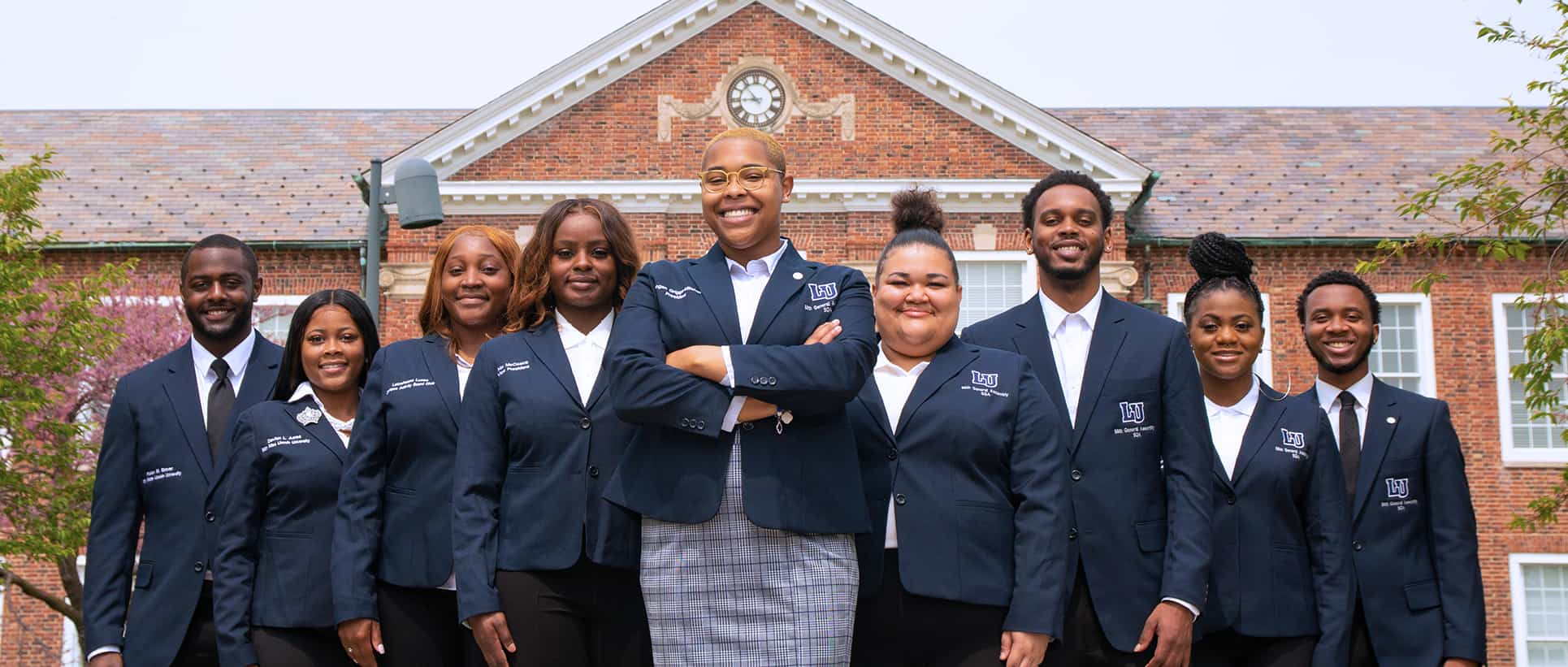 Lincoln University Student Government Association (LUSGA)
Purpose of LUSGA
The Lincoln University Student Government Association (LUSGA) is made up of representatives elected by their fellow students. The LUSGA does the following: 
Serves as the voice of the student body

Enables students to govern themselves.

Fosters communication between all members of the Lincoln University family.

Provides student involvement opportunities.

Fosters and promotes a spirit of unity, understanding, and cooperation between all student organizations.

Cultivates a spirit of loyalty to Lincoln University among students, alumni, faculty, and staff.
LUSGA Constitution  (Located on page 24-31)
LUSGA General Responsibilities
The basic function of LUSGA is to provide an avenue for students to share their input and opinions in order to best meet the needs of the general student body. The elected cabinet will:
Facilitate the communication between the students, faculty, and the administration
Undertake any issues or projects that the student body request
Provide a means for student input and opinion in the organization and operation of Lincoln University