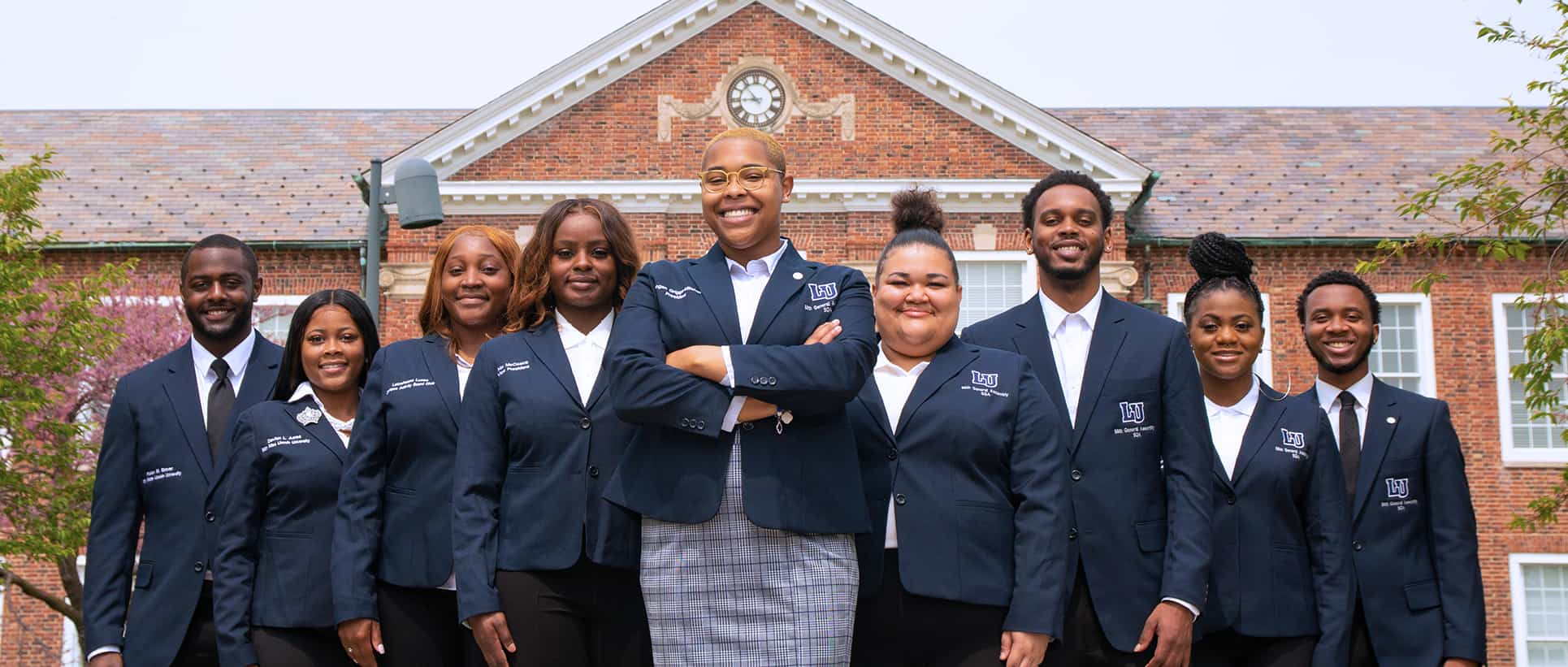 Lincoln University Student Government Association (LUSGA)
Purpose of LUSGA
The Lincoln University Student Government Association (LU SGA) is the representative voice of the student body and the main governing body of all student organizations. The organization aims to promote the rights and interests of students at Lincoln University.  The LUSGA includes an executive board (president, executive vice president, secretary, treasurer, communications officer and events coordinator) and hosts regular General Assembly meetings that include representatives from the various recognized student organizations. SGA members serve on various University committees.
The purpose of the Student Government Association is to:   
Encourage superior standards in academics, leadership, loyalty, honesty and mutual respect.   
Provide an effective means for students to express their wishes on matters directly concerning them and the University. 
Encourage student participation and generate student spirit through supporting the University, student organization, and co-curricular activities.
Act in the best interest of the study body always and encourage activities of a social, educational, community service and cultural nature.
Provide a means of communication and representation among the student body, the Lincoln University Student Government Association, student organizations, faculty and the administration of the University.
Approve and recognize all student organizations on campus. 
Oversee expenditures of student fee funds allocated to the LUSGA. 
Carry out the provisions of the LUSGA Constitution.
LUSGA Constitution  (Located on page 24-31)
LUSGA General Responsibilities
The basic function of LUSGA is to provide an avenue for students to share their input and opinions in order to best meet the needs of the general student body. The elected cabinet will:
Facilitate the communication between the students, faculty, and the administration
Undertake any issues or projects that the student body request
Provide a means for student input and opinion in the organization and operation of Lincoln University