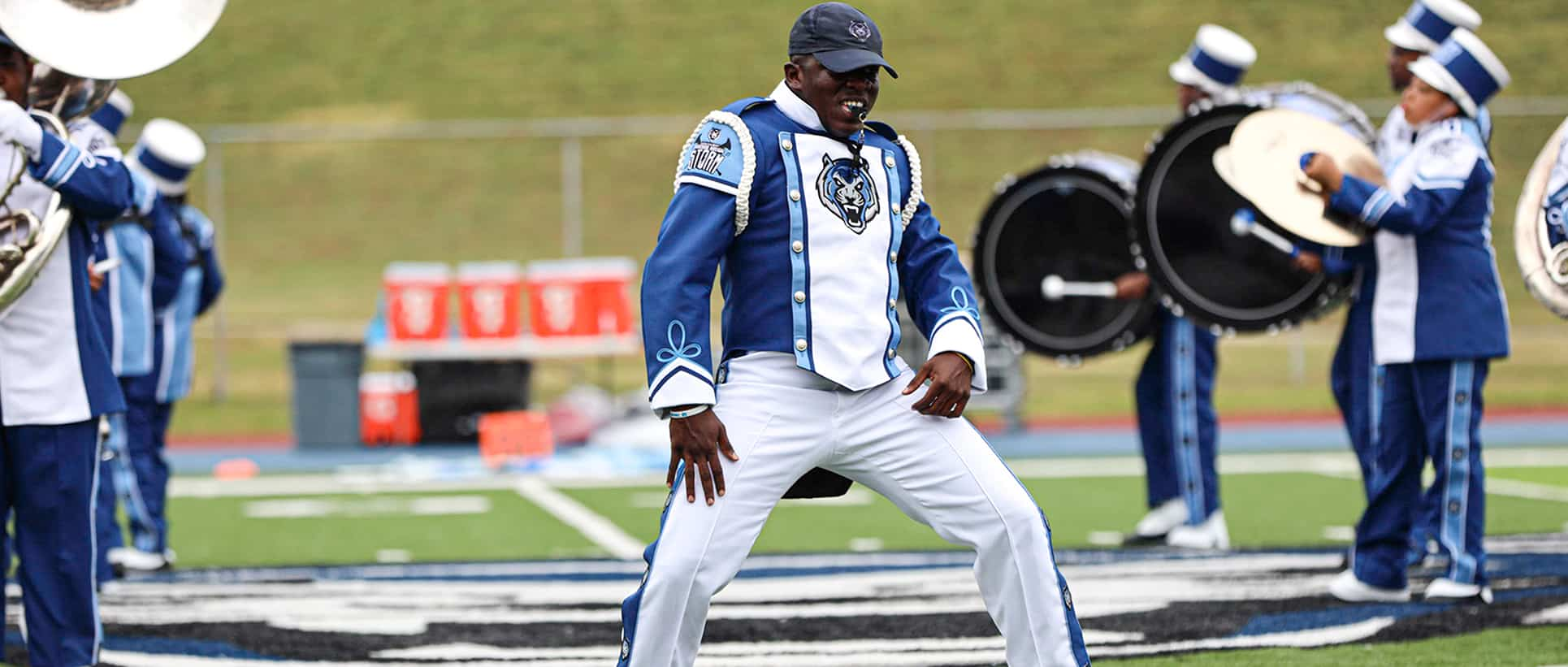 Lincoln University Marching Musical Storm
The Lincoln University of Missouri Marching Band, also known as the "Marching Musical Storm", is the most visible instrumental music ensemble at the university. The "Marching Musical Storm" is primarily a spirit organization that brings plenty of joy and excitement everywhere they perform. 
The marching band performs at the halftime of all Lincoln University home football games, a few select road games, parades, and a variety of exhibition performances throughout Missouri and the United States.
Over the years, the marching band has traveled to cities such as Philadelphia, Memphis, Oklahoma City, and Springfield, Missouri. Among these trips were performances at the St. Louis Rams and Kansas City Chiefs National Football League games.
Membership is open to any Lincoln University student who meets the criteria listed under Membership Guidelines. 
"Drums like thunder rolling through the sky / Horns like a stiff wind, strongly blowing by Flags like lightening striking before the rain Dancers like the moving force of a hurricane Please don't fret. You have been warned To go take cover, because here comes THE STORM!!!" DeDe King
Contact Us
Eugene Diggs
Director of Bands
117 Richardson Fine Arts Center
Jefferson City, MO 65101
Phone: (573) 681-5305
Email: DiggsE@LincolnU.edu