Membership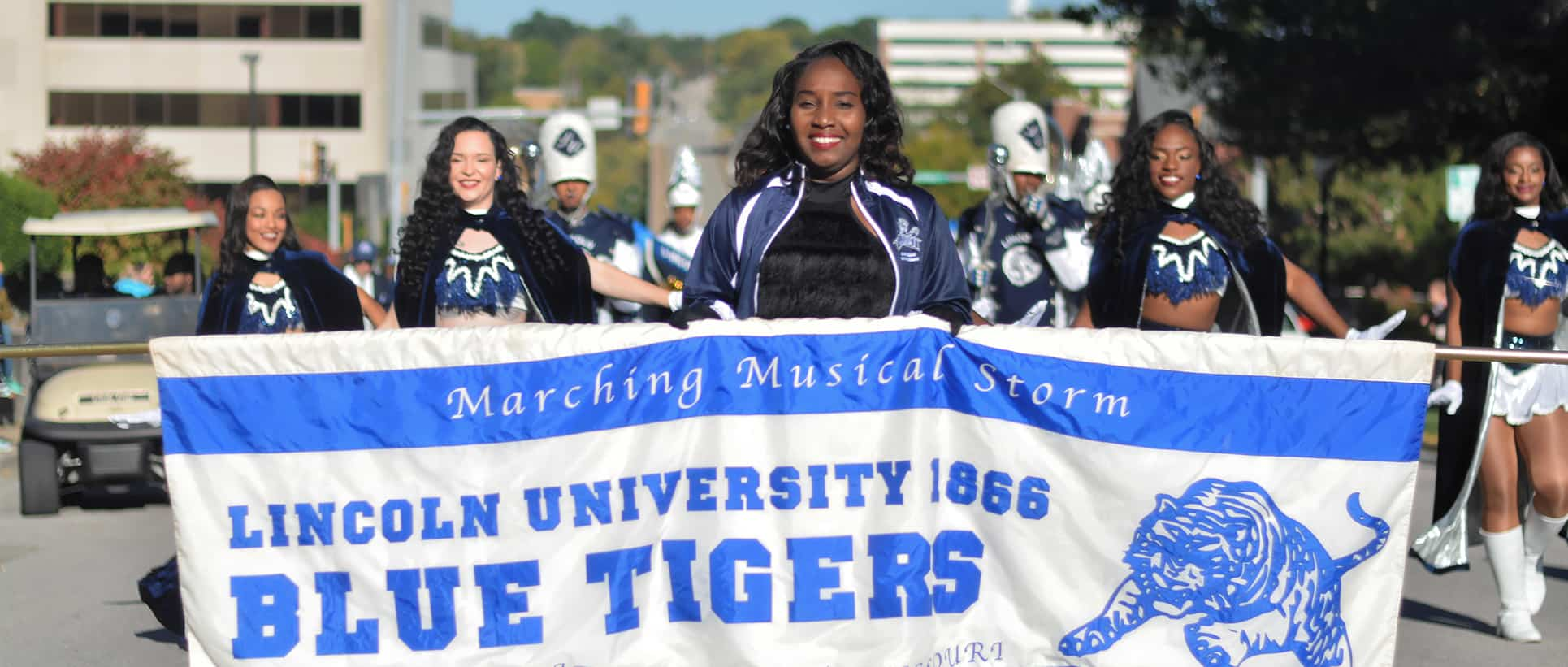 LUBT Membership Eligibility and Guidelines
Must be a currently enrolled student at Lincoln University.


A maximum age of twenty-three (23), or a minimum age of seventeen (17).


At least two years of high school band experience preferred.


Must be proficient in reading music.


Must have a minimum GPA of 2.0 (cumulative) at Lincoln University.


Participation in the marching and pep bands will be limited to four years.  (A fifth year of participation may be possible, but not encouraged, and is left to the discretion of the Director of Bands based on academic progress, age and citizenship.


The changing or switching of instruments will not be allowed once a semester has begun, unless requested by a director or instructor.  Students wishing to switch must be proficient and have at least one year of experience on the secondary instrument.


Any band member wishing to transfer from the band unit (winds or percussion) to one of the auxiliary units (dancers or flags), will have their band scholarship status changed to reflect that of someone who is a member of an auxiliary unit.


Consistent and timely attendance at all rehearsals and performances.


Must maintain the standard of character consistent with the behavioral expectations outlined in the official LUBT band membership handbook.


All policies and decisions are left to the discretion of the director of bands.