Business Education

EARN YOUR BACHELOR OF SCIENCE IN EDUCATION (BSed) IN BUSINESS EDUCATION.
Make an impact on the next generation! The demand for business teachers is growing as more and more school districts recognize the importance of financial literacy and business skills in our society. This teaching degree meets the state requirements for education and is accredited by National Council for Accreditation of Teacher Education (NCATE). Our experienced faculty and our excellent rapport with local school districts provide a dynamic classroom and the valuable field experiences you need for success.
Many states require public schools to provide personal finance and other business-related courses, and both public and private schools want teachers with strong ethics and excellent skills to teach this curriculum. Lincoln's Business Education major develops excellent entry-level teachers who are prepared to teach business and economics in middle and secondary schools or in vocational education programs.  The NCATE accreditation enables students to more easily met teaching requirements in any state.
The organizing themes that structure teacher education at Lincoln University are enduring understanding, engaging pedagogy, and evolving worldview. The mission for the degree in Business Education is to prepare individuals to be effective, caring, and competent classroom teachers in the area of secondary (9-12) business education.
Each of Lincoln's academic programs is made up of a set of core curriculum, program requirements and electives. The courses listed below are just a small sample of courses that might be taken as a part of this specific program.
| | |
| --- | --- |
| Business Communication | Application of oral and written business communications, involving competency in effective letter writing, preparation of business reports, oral presentations, and employment related communication topics. |
| Integrated Computer Applications | Integrated applications of keyboarding functions including word processing, database, spreadsheets, presentation graphics, and other applications pertinent to business. |
| Financial Accounting |  An introduction to the basic principles of accounting. Covers the analysis and recording of business transactions, controlling accounts, journalizing, posting, adjusting entries, closing entries, statement preparation, partnerships and corporations, and accounting for taxes, costs, and branches. |
For the full list of required courses and course descriptions please refer to the 
Undergrad Bulletin
.
Special Undergraduate Requirements
Official admission into the Teacher Education Program (TEP) is required before you can begin taking Block III courses. Many Education candidates apply for admission into the TEP while they are taking Block II courses. At or before the time you enroll in Block II, you should schedule an appointment with your Education advisor to discuss the admission process..
---
General Undergraduate Requirements
 
The following are general requirements for all students beginning an undergraduate program at Lincoln. For more information visit Undergraduate Admissions Requirements.
Diploma
Graduation from high school, or having the equivalent of a high school diploma such as the General Education Development (GED) examination.
Core Subjects
A minimum of a 2.0 GPA in core college prep classes (English, math, social sciences and science with a lab)
Grade Average
A "C" average. However, in some cases, a student with a weak academic record may be considered. To remain at Lincoln, however, the student must meet scholastic requirements.
Standardized Tests
Entering freshmen should take the ACT or SAT test. The codes for Lincoln are as follows:

SAT: 6366. ACT: 3614.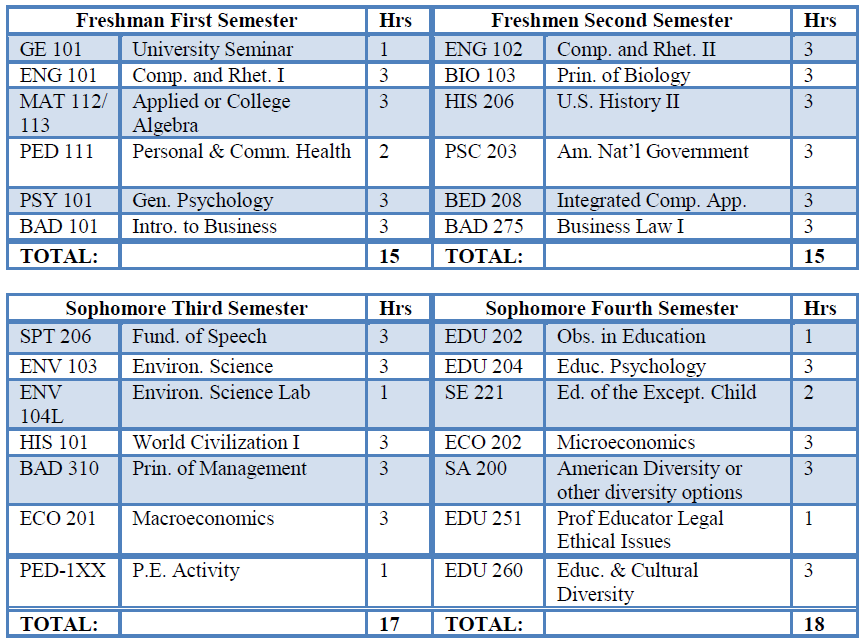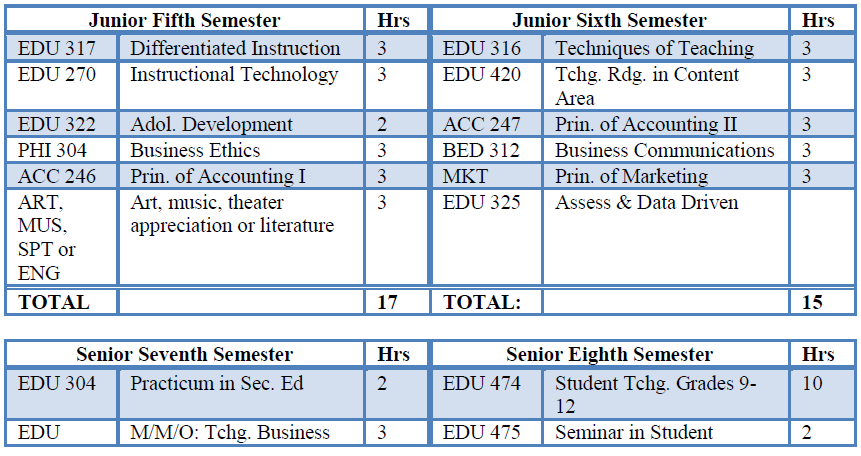 Here are some of the professions this degree would prepare you for:
Secondary school teacher
Middle school teacher
Vocational technology teacher
Corporate trainer