How To Apply as an International Student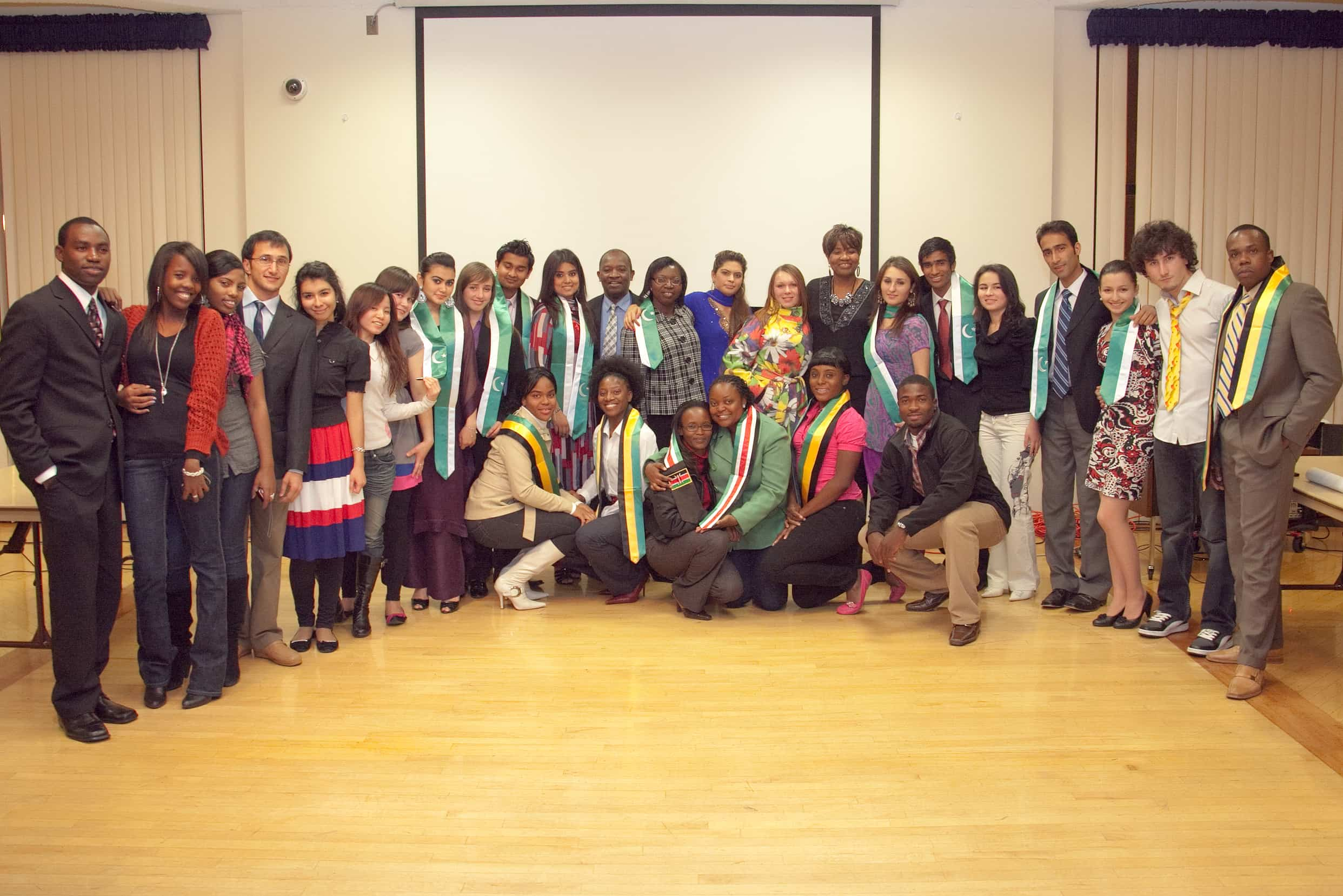 We're thrilled that you are interested in Lincoln University of Missouri! We can't wait for you to bring your perspective to our campus and our community, and we hope that our Our History and culture will have a lasting impact on you as well.
First, though, there are a few steps to follow in order to apply to Lincoln.
International Student Steps to Apply
Step 1: Fill out an application for admission and submit the required documentation.
Start your application process by filling out the admission form, found here.
If you're a first-year student applying for the first time, you need to submit your American College Test (ACT) score or equivalent combined Scholastic Aptitude Test (SAT) score, excluding writing.
First-year and transfer students also must submit an official evaluation of International Academic High School credentials from an accepted service agency (such as International Education Evaluations, World Education Services, Educational Credential Evaluators, or Josef Silny & Associates, Inc.).
All students must submit proof of English proficiency via TOEFL® test scores:
TOEFL IBT: Minimum score of 69.
TOEFL CBT: Minimum score of 194.
EOFL PBT: Minimum 525.
The following are exempt from the English proficiency requirement:
Non-citizens graduating from a high school in the United States.
Applicants transferring from an institution in the United States who have the 30 required transfer hours.
Applicants from English-speaking countries as defined by the International Student Center.
All students must submit a Certified Declaration of Financial Support to show sufficient funds to cover expenses for one academic year. Please send this documentation after admittance to:

Lincoln University
820 Chestnut Street
Young Hall, Room 303
Jefferson City, MO 65101
Step 2: Send your immunization record.
If you plan to attend classes on one of our campuses, you must submit proof of immunization for measles, mumps and rubella. Online students are exempt.

In addition to the immunization requirement, international students are required to have two screening tests for tuberculosis exposure: an IGRA blood test and a chest x-ray. These tests must be performed in the U.S. no more than six weeks before the start of classes. Tests performed outside of the U.S. cannot be accepted.

A copy of your immunization record can be submitted directly to Lincoln University's Thompkins Health Center.

Contact the Health Center at 573-681-5476 for more information.
Step 3: Visit Our Campus.
In your journey to becoming an official Blue Tiger we to have you visit; if the undertaking of a trip to come see us is too daunting, we have developed a virtual tour to provide an overview of the on-campus experience. You'll get a glimpse of student facilities, the residence halls, academic and administrative buildings. To view the virtual tour, please
click here.
Step 4: Apply for housing.
One of the most essential tasks you'll need to complete before starting your academic journey here at Lincoln is finding a place to live. You can apply online for University housing by filling out this application. If you have questions about the application or need assistance, please contact the Lincoln University Office of Housing & Residential Life by calling 573-681-5478 or sending an email to housing@lincolnu.edu.
You can also find the Housing Application Procedures and general move-in information in the Resident Hall Handbook.
Step 5: Register for classes.
Once you've been accepted and enrolled at Lincoln, you'll be assigned an academic advisor who will help you choose and register for classes. Please contact the Office of the Registrar by emailing registrar@lincolnu.edu for your advisor assignment and their contact information.
Next, contact your academic advisor for information about the course registration process. Many classes fill up fast, so you'll want to register before you arrive on campus to start the semester.
Step 6: Set up payment.
Contact the Office of Student Financial Services for more information on setting up a payment agreement or to discuss options for all required tuition and fees.
Step 7: Get your student identification card.
Contact the University's ITS HelpDesk to get your University ID card. You'll need your card to access the cafeteria and numerous buildings and resources on campus.
Step 8: Move in.
If you're going to be living on campus, many Lincoln University students, staff, faculty and alumni will be on hand to help you move into your residence hall and welcome you to the Blue Tiger Pride.
Step 9: Experience New Student Week.
New Student Week is your opportunity to ease your transition into your new life at Lincoln University. It's a time to find out what it means to be a successful student at Lincoln, learn how to take advantage of the academic, professional, personal support services provided, and get acquainted with the campus. You'll also get to meet your fellow Blue Tigers and forge new friendships and have a lot of fun while doing so.
Get To Know Lincoln With A Virtual Tour
In your journey to becoming an official Blue Tiger, we would love to have you visit our campus. However, we know that traveling here from overseas may not be practical or possible. Instead, you can experience our campus online with a virtual tour. You'll get a glimpse of student facilities, residence halls, important campus buildings and the library, and begin to get a sense of what your life could be like on our campus.
Contact Us
Have questions about applying? Let us know.
Dr. Jabulani Beza International Student Services

Beza International Student Center
820 Chestnut Street
Young Hall, Room 303
Jefferson City, MO 65101
Email:
International@LincolnU.edu