International Student Employment Frequently Asked Questions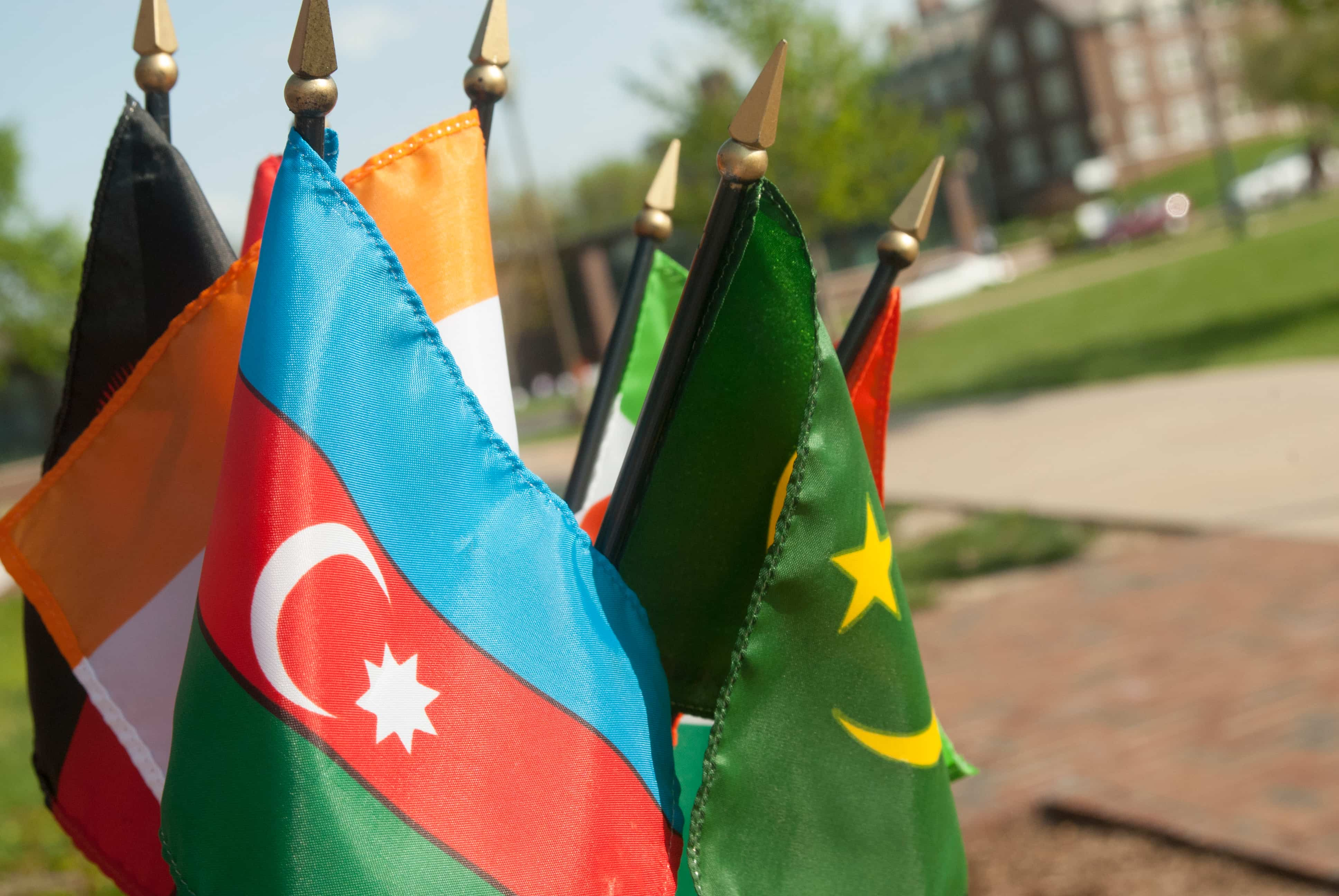 Learn more about working during your time at Lincoln University of Missouri as an international student with these frequently asked questions about international student employment.
Curricular Practical Training (CPT) is an off-campus employment option for F-1 students in which the training for the job is an integral part of the student's established curriculum or academic program. CPT employment is defined as "alternative work/study, internship, cooperative education, or any other type of required internship or practicum that is offered by sponsoring employers through cooperative agreements with the school."
To qualify, your work experience must be required for your degree or academic credit must be awarded. You can get paid for CPT employment. Prior authorization by your school's International Student Office and notification to the U.S. Citizenship and Immigration Service (USCIS) is required.
You must have been enrolled in school full-time for one year with valid F-1 immigration status (except for graduate students where the program requires immediate CPT).
The CPT employment must be an integral part of your degree program or be a requirement for a course for which you receive academic credit.
You must have received a job offer that qualifies before you submit your CPT authorization request.
Your job offer must be in your major field of study.
You are able to apply at any time you meet the qualifications.
Yes, CPT can only be authorized for the specific job you had when you applied.
Yes, you must get academic credit for your CPT, even if your CPT takes place during the summer semester. Most students enroll in internship or practicum hours for this time period.
International students in the U.S. with valid F-1 immigration status are permitted to work off-campus in optional practical training (OPT) both during and after completion of their degree. Rules established by the U.S. Citizenship and Immigration Service (USCIS) govern the implementation of OPT, and all OPT employment requires prior authorization from USCIS and the University's International Student Office.
You can apply for OPT after being enrolled for at least nine months, but you cannot begin employment until you receive your Employment Authorization Document (EAD) from USCIS and you have been enrolled for at least a year. You do not need to have a job offer to apply for your OPT EAD, and your OPT employment can occur anywhere in the U.S.
Employment must be "directly related" to your major field of study.
You must maintain lawful F-1 status.
You must apply for OPT before completion of all work towards a degree.
Students who have engaged in 12 months or more of full-time Curricular Practical Training (CPT) are not eligible for OPT.
OPT is permitted for up to 12 months full-time in total. Part-time OPT reduces available full-time OPT by half of the amount of part-time work (for instance, working part-time for six months will reduce full-time OPT by three months).
The filing window for OPT is between three months before your program's end date and two months after your program's end date. USCIS can take up to 90 days to process your application; as such, we recommend you apply for OPT three months before you want to begin working in order to maximize the 12 months available.
Yes, as long as you did not have CPT full-time for 12 months or more. Part-time CPT has no effect on OPT.
Any F-1 student able to demonstrate "severe economic hardship" as defined by USCIS is eligible to work off campus for up to 20 hours per week while school is in session, and full time during breaks.
"Severe economic hardship" circumstances may include but are not specifically limited to:
Loss of financial aid or on-campus employment without fault of the student.
Substantial fluctuations in the value of exchange rates or national currency.
Inordinate increases in tuition and/or living expenses.
Unexpected and substantial change in the financial conditions of the student's source of support.
Medical bills.
Other expenses.
To be eligible under "severe economic hardship," a student must:
Be in valid F-1 status for at least one academic year (nine months).
Be in good academic standing.
Provide evidence of economic hardship based on unforeseen circumstances beyond the student's control.
Show that on-campus employment is neither available nor sufficient.
Make a good faith effort to locate employment on campus before applying.
Demonstrate that acceptance of employment will not interfere with their ability to carry a full course of study.
You may work a total of 20 hours per week when school is in session. All on and off-campus employment is counted toward this 20-hour limit. You may work full time (up to 40 hours per week) during vacation and summer periods, provided you intend to and are eligible to register for the upcoming school term.
Employment authorization is granted in one-year intervals. The USCIS will only authorize renewals only if you maintain good academic standing.
The USICS will issue an EAD with an expiration date. The EAD card provides photographic identification.
You may begin work only after your EAD is received from USCIS.
Contact Us
Do you have more questions about employment as an international student? Reach out, and we'll respond as soon as possible.
Dr. Jabulani Beza International Student Services
Beza International Student Center
820 Chestnut Street
Jefferson City, MO 65101
E: International@LincolnU.edu