Agricultural Economics and Marketing Program
The Agricultural Economics and Marketing Program (AEMP) serves both Extension and Research and is housed in Cooperative Extension offices in Allen Hall. It covers issues that are pertinent to the core areas of assistance to the agricultural and agribusiness clientele of Lincoln University, who are found throughout the state of Missouri and beyond. These issues include the areas of economics, marketing, farm management and production.
Historically, the clientele has been made up of small, disadvantaged and limited-resource farmers and ranchers. These individuals are primarily concentrated in four sections of Missouri, namely, East Central, West Central, Southeast and Southwest. 
Goal
The goal of the AEMP is to help small farm enterprises across Missouri to be sustainable economically, socially and ecologically.
This overarching goal is achieved by providing assistance to small farm families through one-on-one farm visits, workshops, research and demonstrations. Also, the program assists with farm and financial issues, cooperative and direct marketing, sustainable agricultural practices and other on-farm research as needed. To enhance the quality of the program and projects, we recognize the need to tap into the enormous niche advantages available to our clientele.
As economics and marketing issues are the concern of most, if not all, areas of our endeavors in Cooperative Extension, many services are provided by the AEMP to meet the various needs of our clientele. These include the following:
niche marketing strategies.
economics and marketing of Missouri goats, sheep and wool.
record keeping, computer training and farm management.
risk management education for farmers.
Publications
AEMP Programs and Projects of Interest
The AEMP will continue to provide technical assistance to promote the overall objective of the goat industry. Some of the published AEMP highlights include the following:
Contact Info: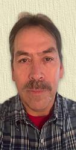 Dr. Eleazar Gonzalez
State Extension Specialist-Small Sustainable Farm, Ag. Economics and Marketing
107 Allen Hall
(573) 681-5541
GonzalezE@lincolnu.edu