Cooperative Research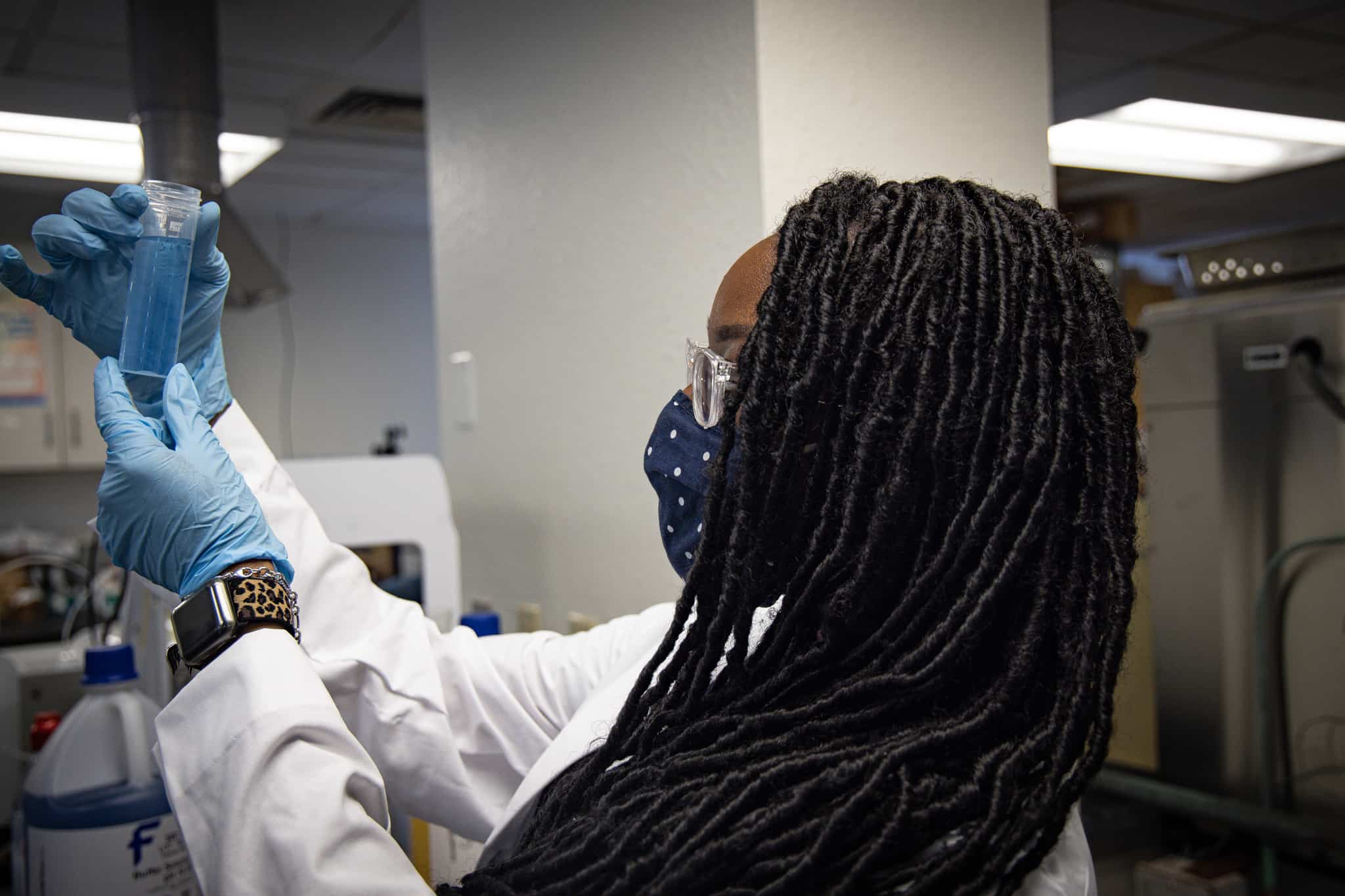 Director's Message
Welcome to the Lincoln University Cooperative Research (LUCR) Program!
As an 1890 land-grant institution, the LUCR program is primarily supported by the United States Department of Agriculture (USDA) and the state of Missouri. Its mission is to improve the quality of life for diverse, limited-resource citizens in Missouri—and the nation as a whole— through food and agriculture research.
Integrating education, research and extension services, this nationally recognized program utilizes national and international partnerships and collaborations to conduct multidisciplinary, cutting-edge studies. In alignment with the USDA's top research priorities, we aim to address critical, emergent issues in agriculture and develop sustainable solutions to the problems farmers face.
LUCR currently focuses on animal science, plant and soil science, food nutrition and safety, natural resources management and social economics. We have 24 faculty—who pursue extramural funding and publish extensively—working in excellent research facilities and laboratories equipped with state-of-the-art instruments. They have expertise in the following areas:
Small ruminants
Aquaculture
Poultry science
Hydroponics
Horticulture
Plant pathology
Plant genomics
Integrated pest management (IPM)
Specialty crops
Environmental chemistry
Soil science
Microbiology
Geology
Analytical
Chemistry
Ecology
Geographic information system (GIS) global positioning system (GPS) applications
Natural resources
Nanotechnology
Environmental engineering
Hydrology and watershed management
In partnership with federal and state agencies, other academic institutions and private sectors, the LUCR program welcomes collaborators. If you're interested in building Lincoln University's research capacity to better serve the residents of Missouri and the nation, please contact us or use the links below to find more information on our programs and facilities.
Learn more about our cooperative research programs, centers and farms:
Cooperative Research Programs
Cooperative Research Centers
Cooperative Research Farms
Contact Us
Dr. John Yang
Associate Director of Research
Contact:
Marie Belfiore
Administrative Assistant
Room 107 Foster Hall
Jefferson City, MO 65101
Phone: (573) 681-5967
Fax: (573) 681-5955
E:  YangJ@LincolnU.edu