Aquaculture Research
Lincoln University has taken a leadership role for aquaculture in the state of Missouri. Among Missouri's universities, Lincoln University has the most aquaculture facilities; the best equipped and supported aquaculture research program; and the only academic program in aquaculture. Lincoln University's aim is to establish a research and development center addressing the statewide aquaculture opportunities and problems.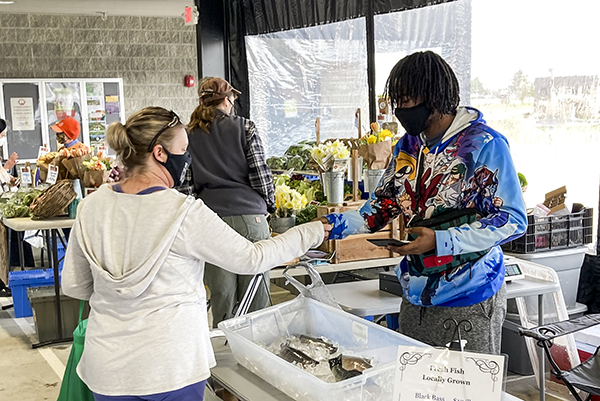 Currently, the aquaculture program at LU focuses on the research of sunfish, because these fish are native species of the state and have been regarded as the promising aquaculture species in the North Central region. The studies on sunfish at LU include genetic selection of fast-growing sunfish that are suitable for food fish production, development of efficient production systems for sunfish production, and determination of the nutrient requirements and metabolism of sunfish.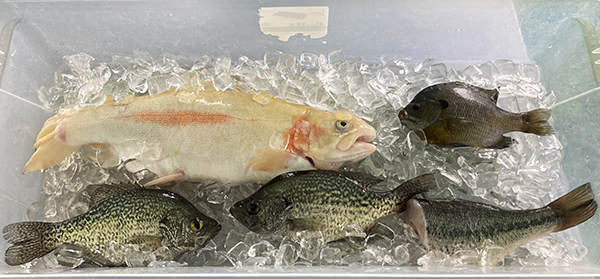 Missouri entrepreneurs are seeking opportunities in the aquaculture area for the following reasons: 
Aquaculture is the fastest-growing segment of the United States agricultural industry. Missouri is one of the leading aquaculture states in the Midwest. An increasing job market is developing in this area.
Wild fisheries are declining and becoming contaminated while demand for aquaculture products is increasing. Per capita consumption of seafood in the U.S. has risen to 16.3 lbs per person. 
Seafood demand is met currently by importing aquaculture products from other countries. The seafood trade deficit is $8 billion.
Numerous small impoundments exist on nearly every farm. Groundwater is plentiful. The movement to buy local is increasing the market for Missouri producers. Small farmers can cash in on the often underutilized aquaculture area to create market niches to increase income opportunities. 
Contact Us!
James E. Wetzel, Ph. D.
Aquaculture Program Coordinator
Foster Hall
Lab: 573-635-6247
Cell: 573-644-3474
Email: WetzelJ@LincolnU.edu