Traffic and Parking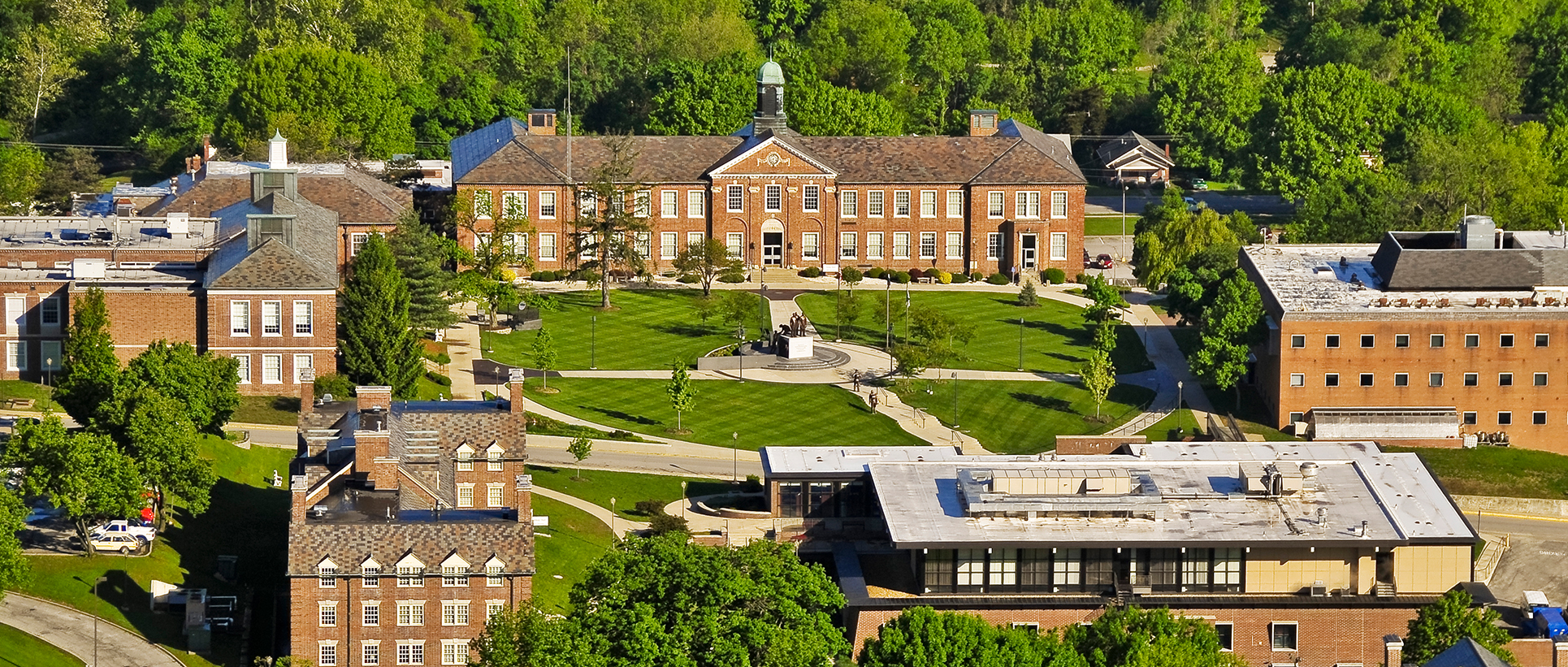 LINCOLN UNIVERSITY'S PARKING RULES AND REGULATIONS
All faculty, staff, students and visitors parking a vehicle on University parking lots must comply with the University parking regulations, policies and procedures that are contained within the Traffic & Parking Regulations Guide.
Student Parking Tag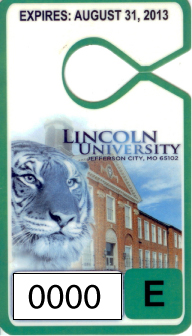 Parking tags are required to park on campus between the hours of 7:30 a.m. to 5 p.m. Monday through Friday. Students are not allowed to park in reserved spaces. University faculty, staff, or students are also not allowed to park in a disabled space without a disabled University parking permit or state issued placard that indicates "disabled."  Please note temporary disabled parking permits are NOT issued by the Lincoln University Police Department.
Lincoln University parking tags can be purchased at the Cashier's Office in Young Hall. The cost for a student permit for the 2023-24 academic year is $42.00 at the start of the semester and is prorated by semester to reflect a price based on the length of time left in the school year.
There are two types of student parking tags: residential permits and commuter permits. Residential students are the only students allowed to park in parking lots marked "residential parking only." Commuter students can park in lots designated for commuter students or open parking lots.
In order to purchase a University parking tag, you must show a photo ID (Lincoln ID or state-issued identification), and current and valid proof of insurance. You must also complete a vehicle registration form and submit it to the Cashier's Office. If you change vehicles or vehicle license plates, you must update your vehicle registration form at the Lincoln University Police Department within 24 hours of the change.
Faculty and Staff Parking Tag
The cost of a faculty and staff parking tag for the academic year is $75.00.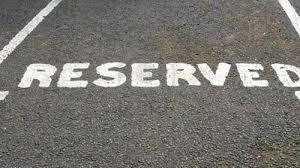 Reserved parking space permits are $250.00 per year and must be approved by the President's Office. Reserved permits can be paid for and picked up at the Cashier's Office in Young Hall.  No refunds shall be made for any unused portion of a parking permit except as shall be authorized by the LU President.
Replacement Tags
A vehicle parking tag that is lost or mutilated, or in any way not identifiable as a valid permit shall not be considered as a valid permit. Replacements for lost or mutilated parking permits may be obtained at the Cashier's Office in Young Hall upon sufficient proof of mutilation or loss (i.e. a filed police report). There will be a $5.00 replacement fee for such tags. Lost or stolen tags must be reported within 24 hours to avoid being cited for failure to display parking permit. The cashier's office is open during normal business hours. 
Ticket Appeals
Any person who is subject to assessment of fees under these regulations may file a written appeal within 7 (seven) days of such assessment to the Safety and Security Committee. Any decision of the Committee may be appealed to the Vice President of Administration and Finance. The decision of the Vice President shall be deemed final. Appeal forms may be obtained at the Police Department. A service charge or collection fee may be charged if the University must withhold salaries or refer the charge to a collection agency.
Please contact Lincoln University Police Department at (573) 681-5555 for questions on Traffic and Parking Regulations and contact the Cashier's Office at (573) 681-5085 for current parking tag pricing information.
Request Reserve Parking
Authorities who may request reserved parking spaces:
President: Unlimited approval
Vice Presidents: 20 spaces for each event
Deans and Directors who report to the president: 5 spaces
Department Heads: 2 spaces
Directors: 2 spaces
Non-University Employees: 2 spaces
ALL REQUESTS MUST BE SUBMITTED FIVE (5) WORKING DAYS PRIOR TO THE EVENT 
(If you have any questions or need additional information, please contact the Lincoln University Police Department at 681-5555).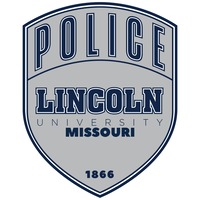 If you are in an emergency situation and need immediate assistance, please dial 911 or use a red emergency phone.
For all other issues relating to campus security, parking enforcement or laws and regulations, please reach out to us.  If there is a power outage and you need assistance, please dial 573-636-5554.
Lincoln University Police Department

Lorenzo Green Hall
900 Leslie Boulevard
Jefferson City, MO 65101
P:
573-681-5555
E:
lupd@LincolnU.edu