Lincoln University Cooperative Extension Values Diversity
Diversity Programs
Updates to our Lincoln University Cooperative Extension Diversity Programs web pages are a work in progress. Thank you in advance for your patience and understanding. Please check back regularly, and be sure to check out our other LUCE Programs and Projects.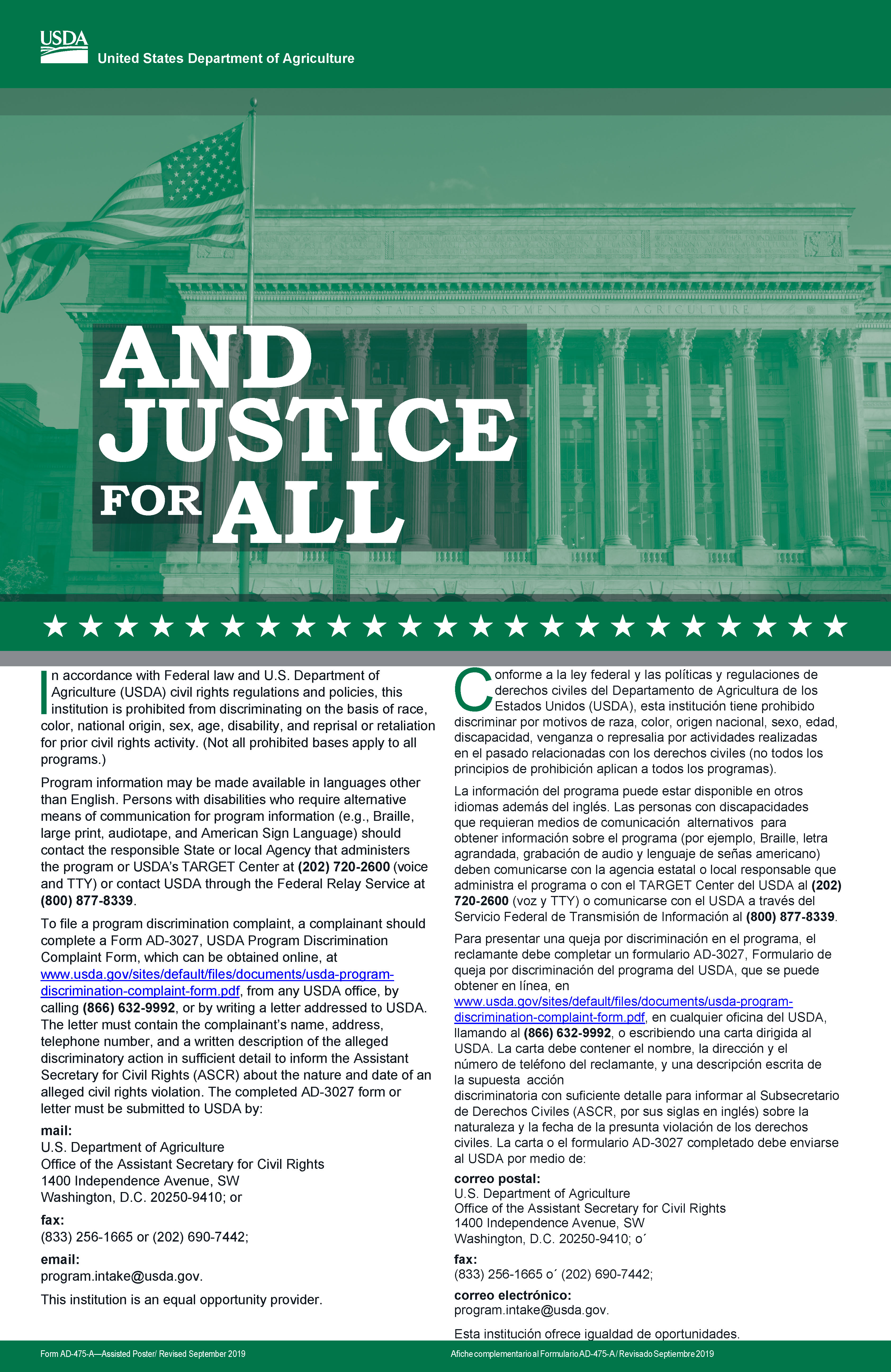 The U.S. Department of Agriculture (USDA) prohibits discrimination in all its programs and activities on the basis of race, color, national origin, gender, religion, age, disability, political beliefs, sexual orientation, and marital or family status. (Not all prohibited bases apply to all programs.) Persons with disabilities who require alternative means of communication of program information (Braille, large print, audiotape, etc.) should contact USDA's TARGET Center at (202) 720-2600 (voice and TDD).
To file a complaint of discrimination, write USDA, Director, Office of Civil Rights, Room 326-W, Whitten Building, 14th and Indeoendence Avenue, SW, Washington, DC 20250-9410 or call (202) 720-5964 (voice and TDD). USDA is an equal opportunity provider and employer. El Departamento de Agricultura de Estados Unidos (USDA) prohíbe la discriminación en todos sus programas y actividades en base a raza, color, origen nacional, sexo, religión, edad , discapacidad, creencias políticas, orientación sexual y estado civil o familiar. (No todas las prohibiciones aplican a todos los programas). Las personas con discapacidades que requieran medios alternativos para la comunicación de información del programa (Braille, letra grande, cinta de audio, etc.) deben comunicarse con el Centro TARGET del USDA al (202) 720-2600 (voz y TDD). Para presentar una queja por discriminación, escriba a USDA, Director, Office of Civil Rights, Room 326 - W, Whitten Building, 14th and Independence Avenue, SW, Washington, DC 20250-9410 o llame al (202) 720-5964 (voz y TDD). USDA es un proveedor de igualdad de oportunidades.
Civil Rights
Title VI of the Civil Rights Act of 1964
Title IX Education Amendments of 1972
Missouri Revised Statutes Chapter 213 Human Rights
Civil Rights Restoration Act of 1987
Lincoln University Cooperative Extension Affirmative Action Plan
The Administration and the Board of Curators recognizes the right of employees to express their concerns and seek a solution concerning disagreements arising from working relationships, working conditions, employment practices, or differences of interpretation of policy, which might arise, between the University and its employees. To facilitate an outlet for employee expression of a complaint or grievance, the following complaint and grievance procedure has been established.
Lincoln University Title IX Sexual Harassment, Sex Equity and Gender Discrimination Complaint Policy and Procedures
Lincoln University Title VI Discrimination in Education based on a protected class (race, color or national origin)
Lincoln University Title VII Discrimination in Employment based on a protected class (race, gender, religion, age)
Civil Rights Forms (Updates coming)
Policy
Lincoln University Cooperative Extension and University of Missouri Strategic Plan for Diversity
Cooperative State Research, Education, and Extension Service (CSREES) Civil Rights Policy
Nondiscrimination in Federally Assisted Programs
Nondiscrimination in Federally Assisted Programs, 7CFR-15, April 11, 1979
Nondiscrimination - Direct USDA Programs and Activities, 7 CFR 15, June 11, 1982
USDA DR 4330-2, Nondiscrimination in Programs and Activities Receiving Federal Financial Assistance from USDA, 03/03/1999
Americans with Disabilities Act (ADA)
people who currently have a disability
people who have a history of a disability
people who are regarded as having a disability by others, whether or not they actually have a disability
people who are not themselves disabled but who encounter discrimination on the basis of their association or relationship with a person who has a disability (i.e. parents of children with disabilities)
The ADA: Americans with Disabilities Act of 1990
The Americans with Disabilities Act: Questions and Answers
Section 504 of the Rehabilitation Act of 1973
Age Discrimination Act of 1967 or 1975
Social and Economic Demographic Data
Mississippi County Demographic Data
New Madrid County Demographic Data
Pemiscot County Demographic Data
Jackson County Demographic Data
St. Louis County Demographic Data
Related Resources
Aging/Disability Resources and Information
Leisure Activity Resources and Information
Education Resources and Information
EEO Counselors & Statewide AA/EEO Officer Contact Information (Updates coming)
ADA Check list for Self Evaluation of Accessibility (Updates coming)
Civil Rights Agencies and Programs
USDA Civil Rights (Updates coming)
Secretary's Diversity Advisory Council (Updates coming)
U.S. Department of Justice Civil Rights Division
Equal Employment Opportunity Commission
U.S. Department of Education, Office of Civil Rights
U.S. Commission on Civil Rights
U.S. Department of Labor, Office of Disability Employment Policy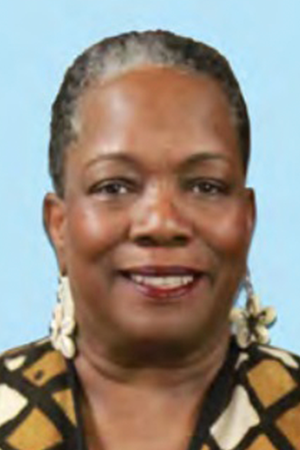 Yvonne Matthews
 Associate Administrator
Lincoln University Cooperative Extension
Contact Information:
(573) 681-5375
900 Chestnut Street
Room 103A Allen Hall
Jefferson City, MO  65101