Dual Enrollment Program at Lincoln University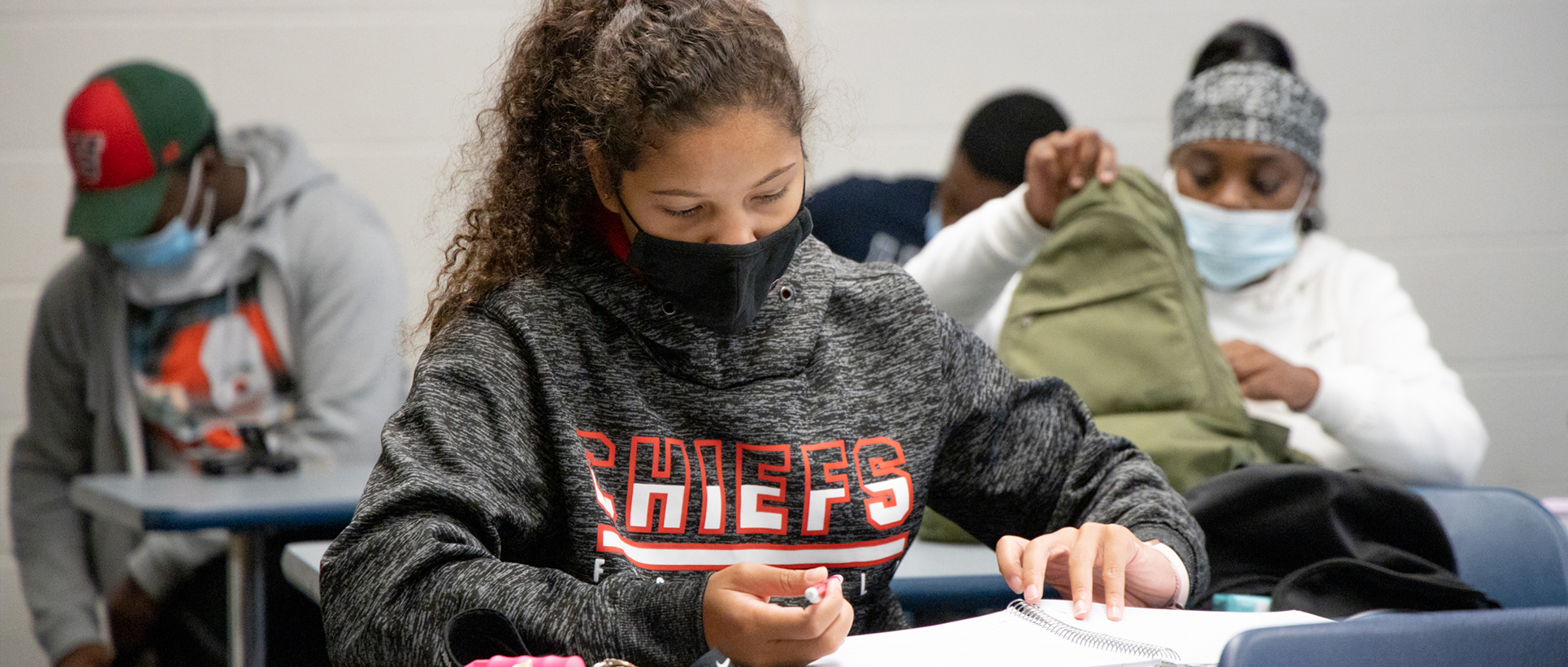 Taking college-level courses while still in high school allows you to complete credit hours and fulfill requirements before your career at Lincoln even begins. Our Dual Enrollment Program gives you numerous class options available online and in person.
Find more information about dual enrollment courses below.
Dual enrollment allows you to enroll in college courses for credit prior to your high school graduation. Typically offered either on a college campus or online, dual enrollment classes differ from dual credit in that the coursework in dual enrollment classes does not meet any high school graduation requirements; only college credit is earned.
However, while high schools are often limited as to what classes can offer for dual credit, dual enrollment courses are only limited by what the college offers. Furthermore, while dual credit courses are only offered in high schools to students enrolled at that school, dual enrollment classes are open to qualified high school students as well as home-schooled students.
You get ahead in your college career. You'll be able to begin earning the credits you need to graduate from college before your college career even begins.

You save money. Courses taken through Lincoln University's Dual Enrollment Program cost less than they would as part of your typical undergraduate tuition.

You prepare for college. As dual enrollment classes are college-level and taught by college faculty, you'll experience more rigorous and challenging coursework, easing the transition from high school to college
Tuition for Lincoln Dual Enrollment classes is $150 per credit hour. Additional on-campus fees may apply, such as laboratory fees.
Once you've been admitted, you'll be able to register for courses through the Division of Educational Innovation and Extended Studies.
The links below can help you if you're looking for more information, are ready to apply for a dual enrollment course or want to withdraw from a dual enrollment course.

Contact Us!
Reach out if you have more questions about dual enrollment.
Graduate and Extended Studies
Young Hall, Room 108
820 Chestnut Street
Jefferson City, MO 65101
P: (573) 681-6025