Small Business Development Center

The Small Business Development Center is designed to help aspiring entrepreneurs as well as new business owners, gain as much knowledge and as many resources as possible to grow and remain sucessful. 
At Lincoln University
Our team prides ourselves on being able to help business owners at all stages of development, from ideas and conception to being an established business your first year in operation.  We have courses available to those that are interested in what it takes to get started.  For a full list of offerings and available coures see the information below: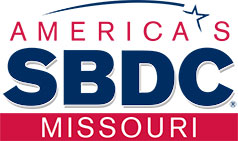 Contact Us
Lauren Carter, MBA
Center Director – SBDC
Missouri SBDC at Lincoln University
917 Leslie Blvd.
Jefferson City, MO 65101
P: 573-681-5031
E: CarterL@LincolnU.edu