Jefferson City Community Attends Lincoln University's Grow Your Own Mushrooms Workshop
Contact
Office of Communications and Marketing
Young Hall
820 Chestnut Street
Jefferson City, MO 65101

Archives
Categories
Social Media
Jenny Schaben
|
May 9th, 2023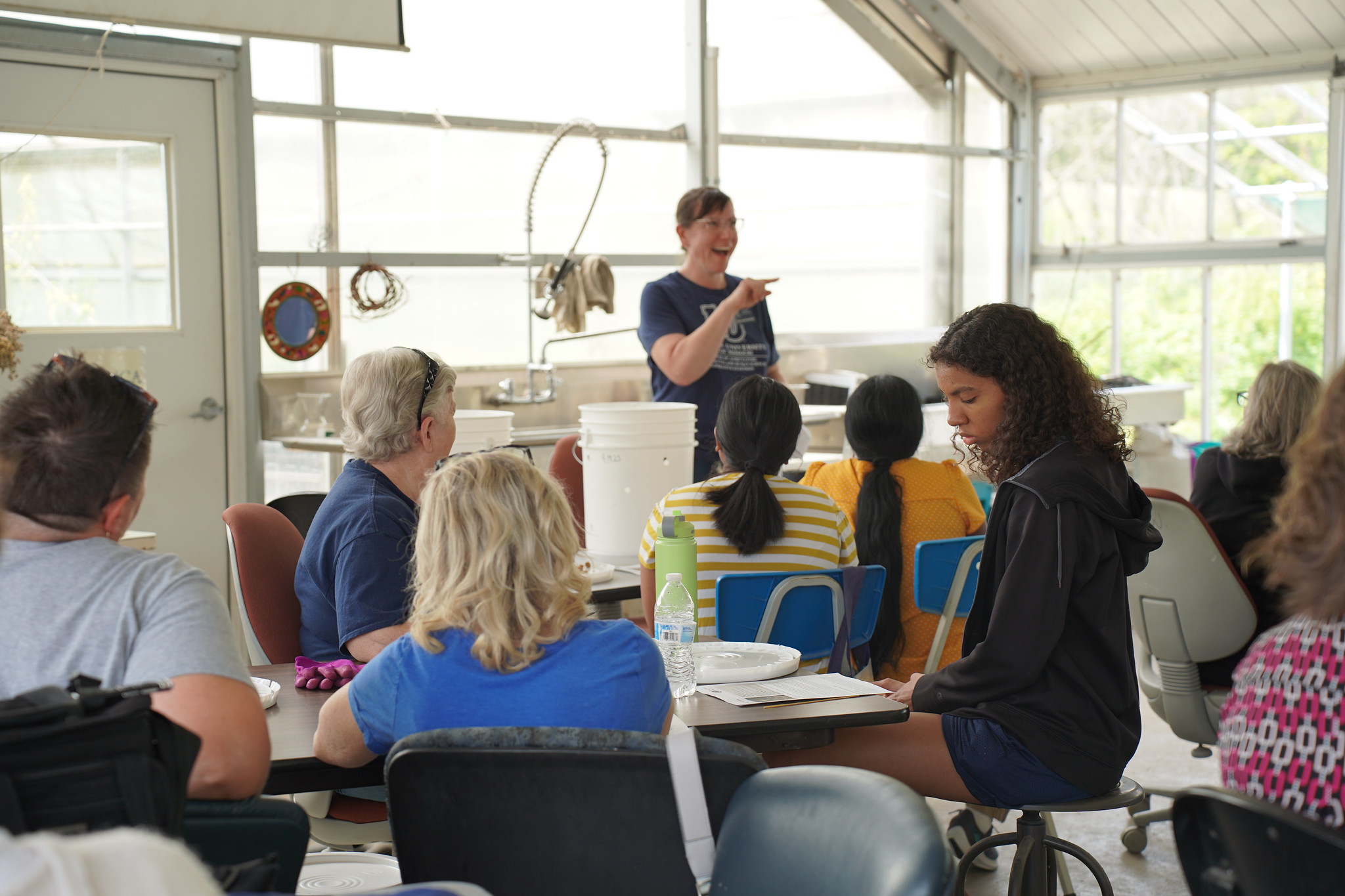 Lincoln University Cooperative Extension (LUCE) welcomed over 70 guests from the Jefferson City area and campus community to the "Grow Your Own Mushrooms Workshop" on April 19, 2023. This event was sponsored by the Lincoln University Community Garden and presented by Small Farm Specialist Miranda Duschack from LUCE's Innovative Small Farm Outreach Program (ISFOP).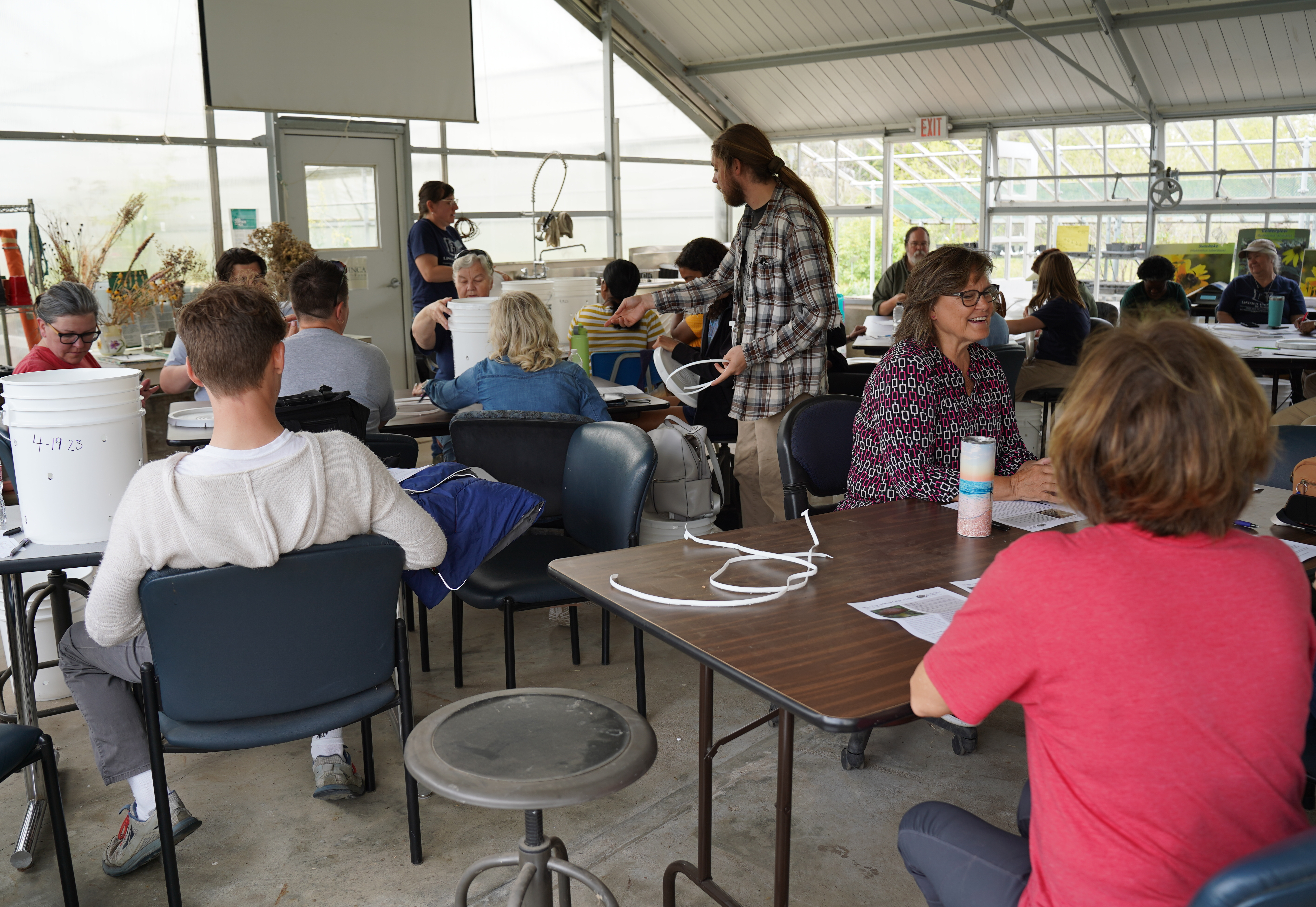 Attendees were trained at the Specialty Crop's Teaching Greenhouse on campus, where they learned about the many benefits and biology of mushrooms. Duschack told participants, "Fungus is fascinating—it's all around us. It has its own kingdom, meaning it's not a plant. It's not an animal. It is its own organism and series of organisms."
This workshop also served as a hands-on learning experience. Participants were trained on how to grow oyster mushrooms, which can be used in countless recipes that are both nutritious and delicious. Duschack reported that "Oyster mushrooms are a specialty crop that is thicker with a great texture to it," while also explaining to audience members the value of selling them at farmer markets.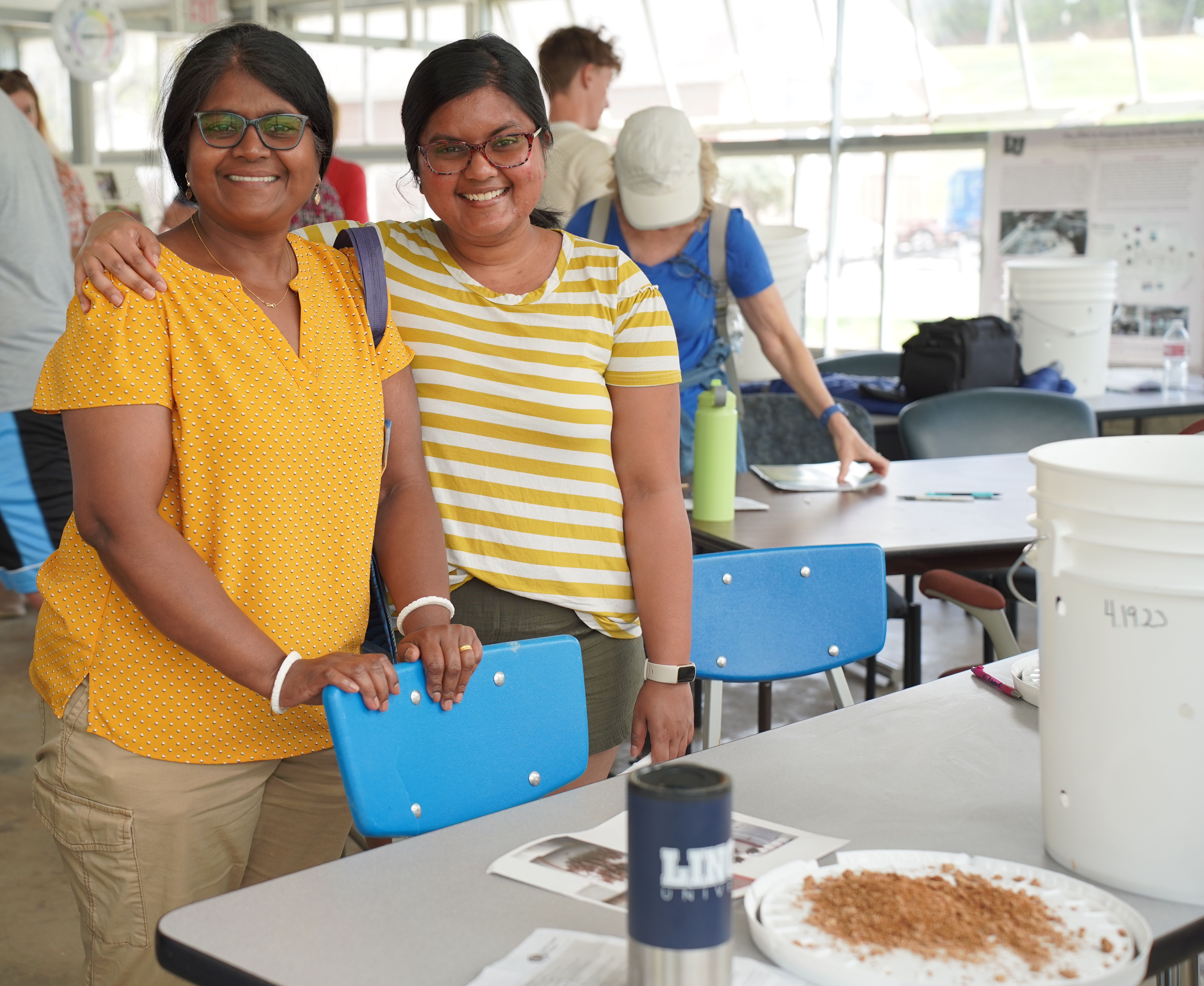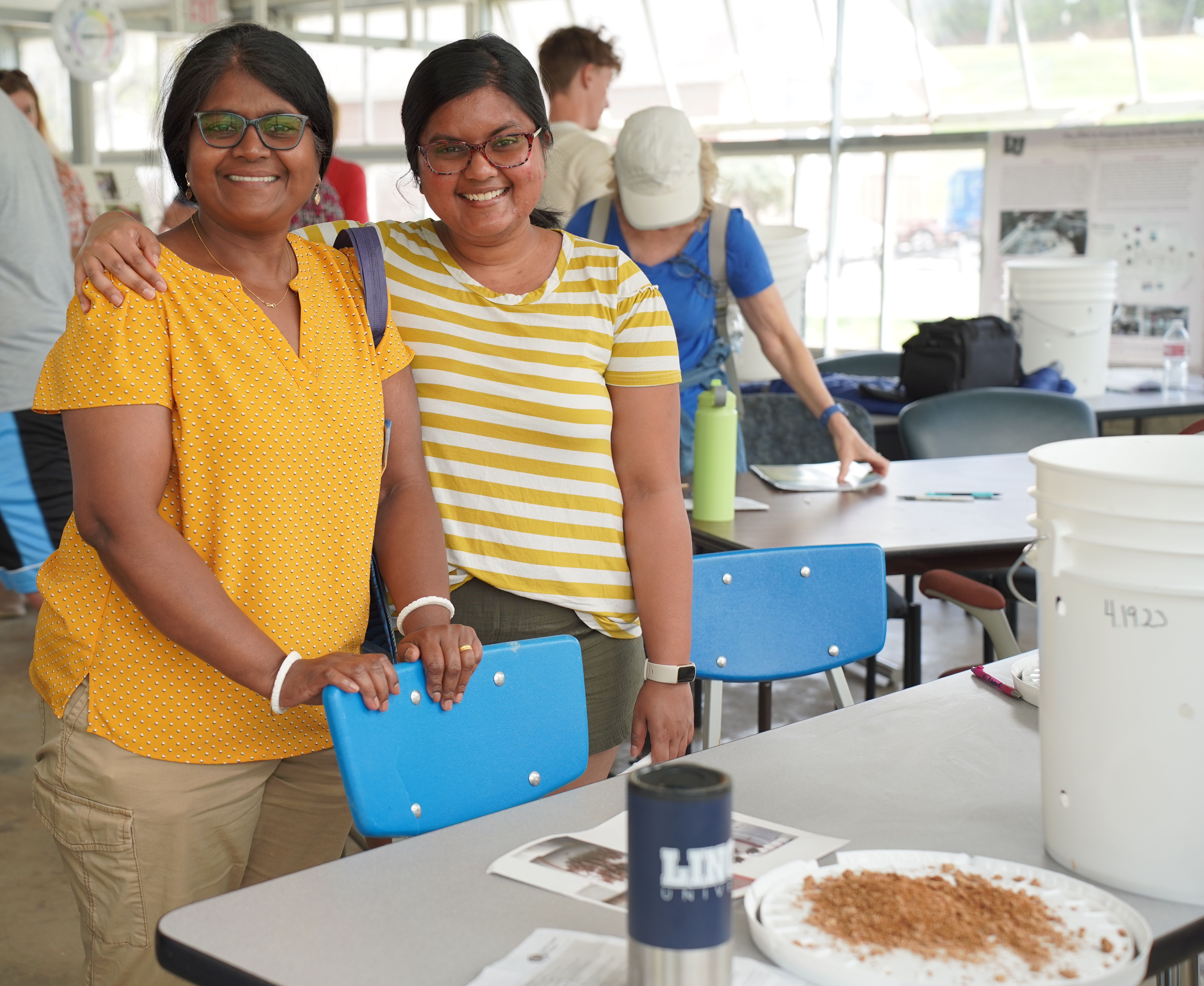 Guests were each given a food-grade bucket to grow their very own oyster mushrooms. ISFOP staff—Margo Jakobi, Mary Bolling and Angela Brattin—helped participants with the process by using straw as a substrate, which is used as a medium that allows mushroom mycelium to develop. In North America, straw is the substrate of choice, offering nutrition, moisture and energy to the mushrooms for successful growth.
Participants took home their inoculated samples of oyster mushrooms and were given further instructions on how to bring their mushrooms into fruition. Guests were able to ask questions and receive skilled advice from LUCE's Innovative Small Farm Outreach Program. Upon their departure, attendees were told that there will be another mushroom workshop in the future that focuses on how to grow wine caps.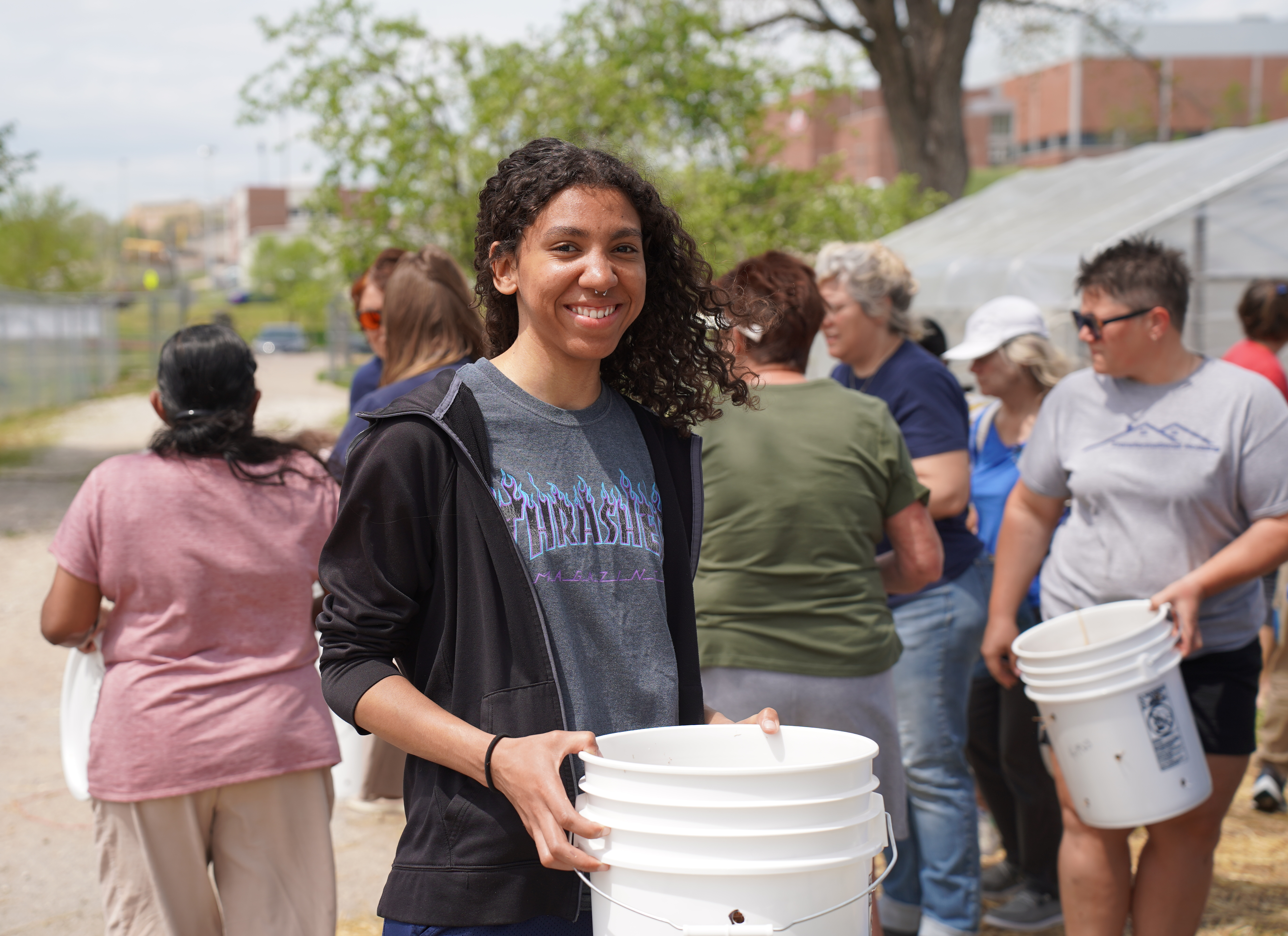 This workshop was funded by the United States Department of Agriculture (USDA) through Lincoln University's Community Garden and organized by the program's coordinator, Dr. Jessica Epple-Farmer, who is also an assistant professor of animal science at LU.
Lincoln University's Community Garden holds various events, workshops and teaching labs to help children from the Boys and Girls Club, students from campus and local community members to understand agriculture at a deeper level. Dr. Epple-Farmer stated, "It has been great. There are so many people who are wanting to learn more, so it's been spreading by word of mouth."
For more information on Lincoln University's Community Garden, please contact Dr. Jessica Epple-Farmer at epplej@lincolnu.edu.
Academics Cooperative Extension Cooperative Research Community