Department of Agriculture & Environmental Sciences
Center of Excellence GIS Lab
The Lincoln University Geographic Information Systems and Remote Sensing (GIS/RS) Laboratory is the university's Center of Excellence for Leadership in GIS, remote sensing, global positioning system and earth system science. The laboratory provides a forum for a comprehensive education in geographic information systems and remote sensing. The research theme at the center addresses fundamental issues in agriculture and environmental science. The center receives financial assistance and support from the United States Department of Agriculture (USDA)—Natural Resources Conservation Service (NRCS). Other partners that have provided assistance include, but are not limited to, National Aeronautics and Space Administration (NASA)—Curriculum Improvement Partnership Award (CIPA) program.
The GIS/RS Laboratory serves four important functions for both the university and region:
As an academic teaching facility in support of Lincoln curriculum.
As a regional training center for state, federal agencies and private industry.
As a facility for faculty and staff of Lincoln University and other academic institutions who wish to use GIS and remote sensing techniques in research endeavors.
As a specialized entity of Lincoln University where staff are available to conduct projects in the applications of GIS, image processing or related technologies.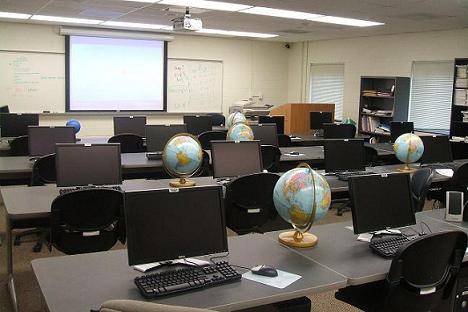 A Windows-based laboratory equipped with state-of-the-art hardware and software.
Hardware
       20 Dell workstations
        1 Dell server
         Printers: color, black & white.
         Plotter
         Digitizer
Software
         ERDAS Imagine 9.1.
         ArcGIS 9.2.
         ArcInfo 9.0.
         ArcView GIS 3.3.
         Statistix 8.0.
         Adobe Photoshop 7.0,
GIS Lab Projects
Dr. Samson Tesfaye
 Geospatial Research Project in Southern Missouri
 Research Project with the US Department of Defense