Cultivating Prosperity: The Market Gardener Apprenticeship Program
Contact
Office of Communications and Marketing
Young Hall
820 Chestnut Street
Jefferson City, MO 65101

Archives
Categories
Social Media
Jenny Schaben
|
November 11th, 2023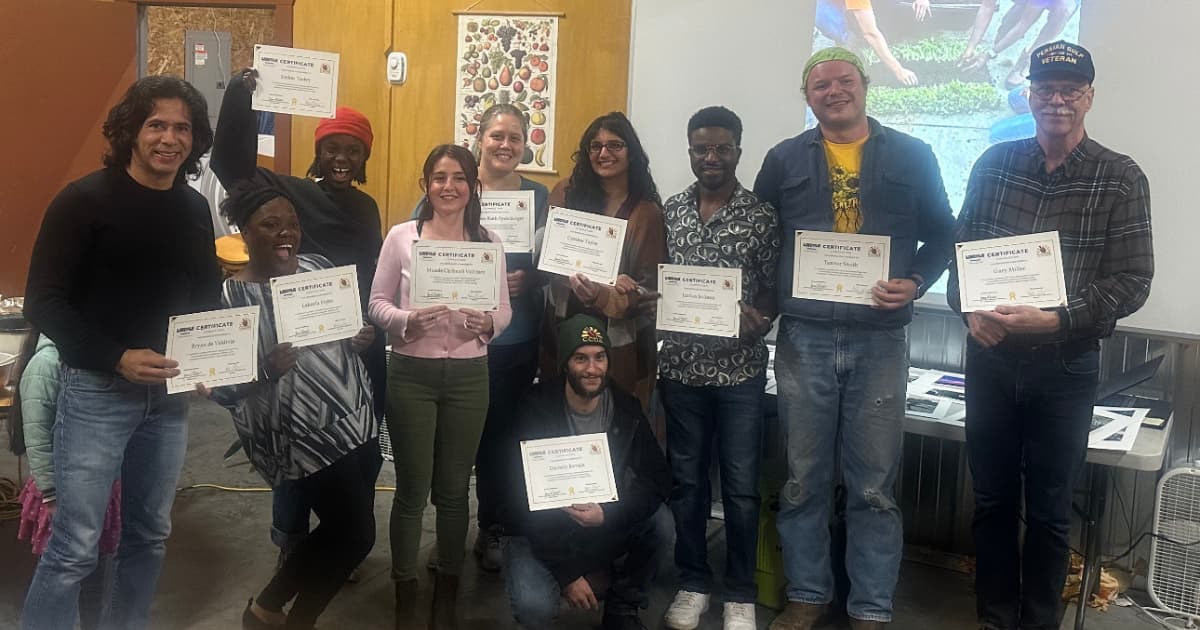 Ten participants graduated from the Market Gardener Apprenticeship program on October 30, 2023, at Columbia's Agriculture Park in Columbia, Missouri. In collaboration with Lincoln University of Missouri (LU), the Columbia Center for Urban Agriculture (CCUA) created the apprenticeship through an Urban Agriculture and Innovation Production (UAIP) competitive grant from the USDA. The Market Gardener Apprenticeship offers an invaluable opportunity for individuals to gain expertise in gardening and marketing. Dr. Eleazar Gonzalez, LU Cooperative Extension state specialist for the Agricultural Economics and Marketing Program (AEMP), has significantly contributed to assisting CCUA in this initiative.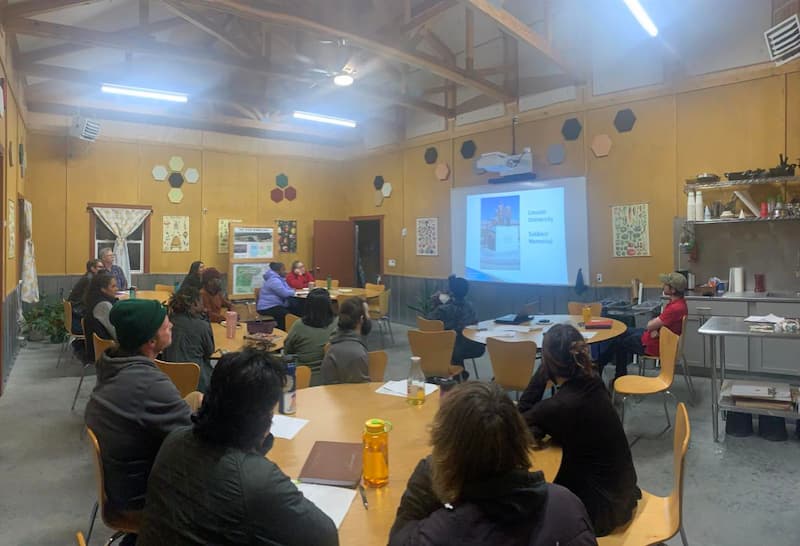 Participants dived into their apprenticeship during the first in-classroom session, where they learned about Lincoln University and the CCUA's vital roles in supporting sustainable small-farm agribusiness entrepreneurship.
Dr. Gonzalez became involved with the apprenticeship through his long-standing collaboration as a member of the Board of Directors for CCUA, a non-profit organization with a clear mission to enhance the community's health by connecting people to agriculture. Dr. Gonzalez's connection with the Columbia Center for Urban Agriculture, coupled with his expertise in agricultural economics, positioned him as the ideal collaborator at Lincoln University to support CCUA and the Market Gardener Apprenticeship. Dr. Gonzalez stated, "One of Lincoln's missions for this program is to bridge the university's resources to minority communities and small farmers throughout Missouri." 
Through the aid of Dr. Gonzalez and Gabriel Salinas-Luna of LU's Agricultural Economics and Marketing Program, AEMP provided educational training for the Market Gardening Apprenticeship program with assistance from other Lincoln University professionals. Training included a ten-session workshop series with eight lectures by Lincoln University faculty and two field days at LU farms. Workshops focused on small farms and businesses with topics such as sustainable farming, agribusiness entrepreneurship, local food production economics and consumer behavior, agribusiness models, business management, agribusiness plans, maximizing profitability, business structures and management tools, and environmental economics. Additionally, participants visited George Washington Carver Farm and Alan T. Busby Farm at Lincoln University to learn about conventional and organic farming.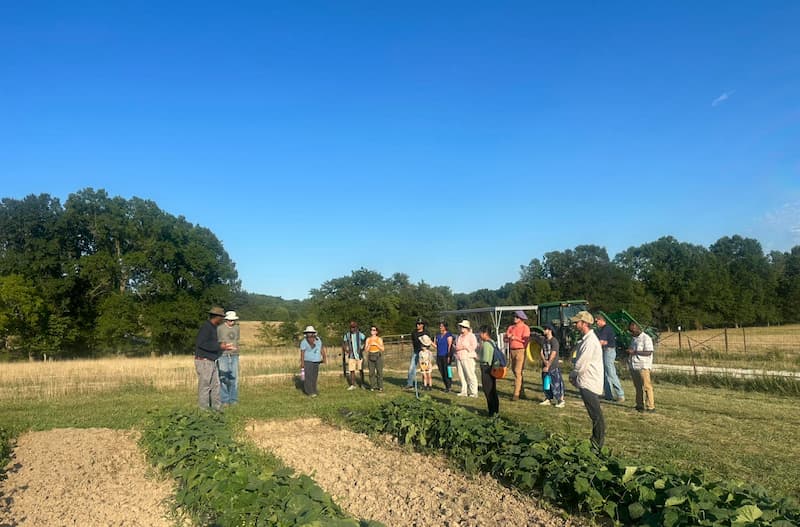 Market Gardener Apprenticeship participants visited LU's George Washington Carver Farm, discovering innovative pest management techniques and methods.
The Market Gardener Apprenticeship program initially received fifty applications at the end of 2022, and fifteen participants were selected to begin training in March. Upon completion in October, ten participants received a certificate of accomplishment. The certificate issued to program participants holds significant value. It signifies that individuals have successfully completed the rigorous training offered by Lincoln University and CCUA. It also qualifies them for various job opportunities related to farming and agriculture, offering a multitude of benefits and advantages. Program graduates include Katherine Ruth Speichinger, Cynthia Taylor, Lakeela Sipho, Gary Miller, Dmitriy Revzin, Maude Chibnall Voltmer, Sarah Pribble, Jordan Jackson, Esther Tarley, Bryan de Valdivia, and Tanner Smith.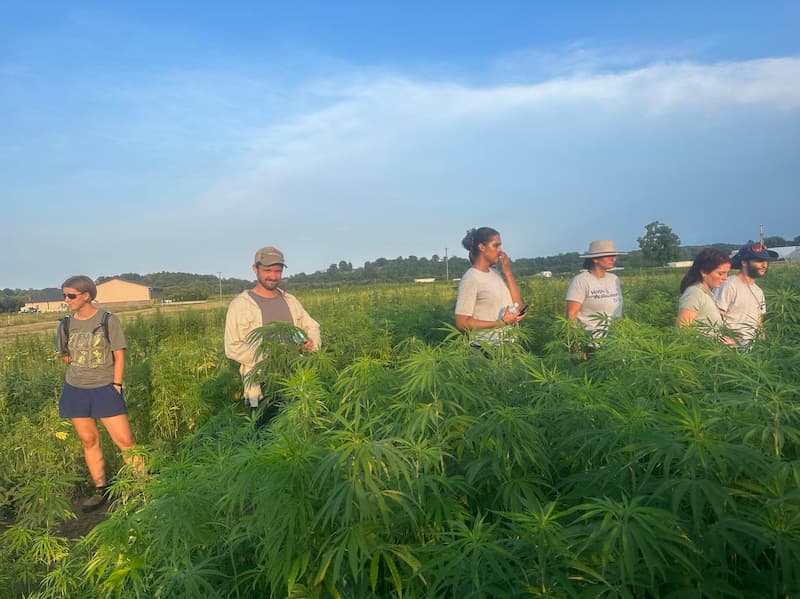 At LU's George Washington Carver Farm, the group delved into hemp production methods and explored ongoing research trials for industrial hemp.
The partnership between Lincoln University and CCUA not only made the Market Gardener Apprenticeship possible but also demonstrated a dedication to fostering economic, social, and ecological sustainability for small farm enterprises in Missouri. The Market Gardener Apprenticeship, developed in collaboration between Lincoln University and the Columbia Center for Urban Agriculture, is a clear illustration of the power of partnership and community engagement. This program not only empowers individuals but also contributes to the betterment of the community and the promotion of sustainable agricultural practices.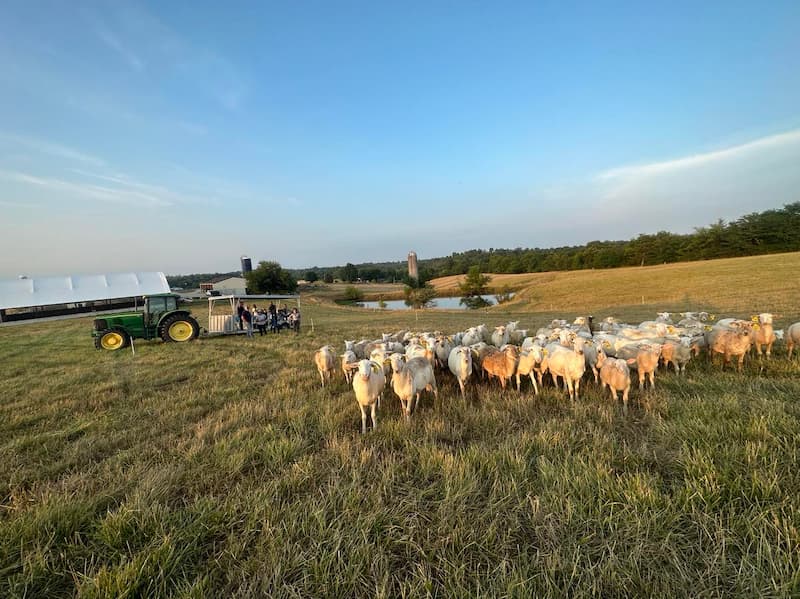 Chris Boeckmann, LU farm superintendent, spoke about small ruminants' production systems and management.
Another Market Gardener Apprenticeship will take place in the spring of 2024. For more details or to sign up, please use this link: Apprenticeship — Columbia Center for Urban Agriculture (columbiaurbanag.org). 
Cooperative Extension Community