Dude Luttrell: Celebrating 23 Years of Service in Facilities Management
Contact
Office of Communications and Marketing
Young Hall
820 Chestnut Street
Jefferson City, MO 65101

Archives
Categories
Social Media
Jana Woods
|
October 10th, 2023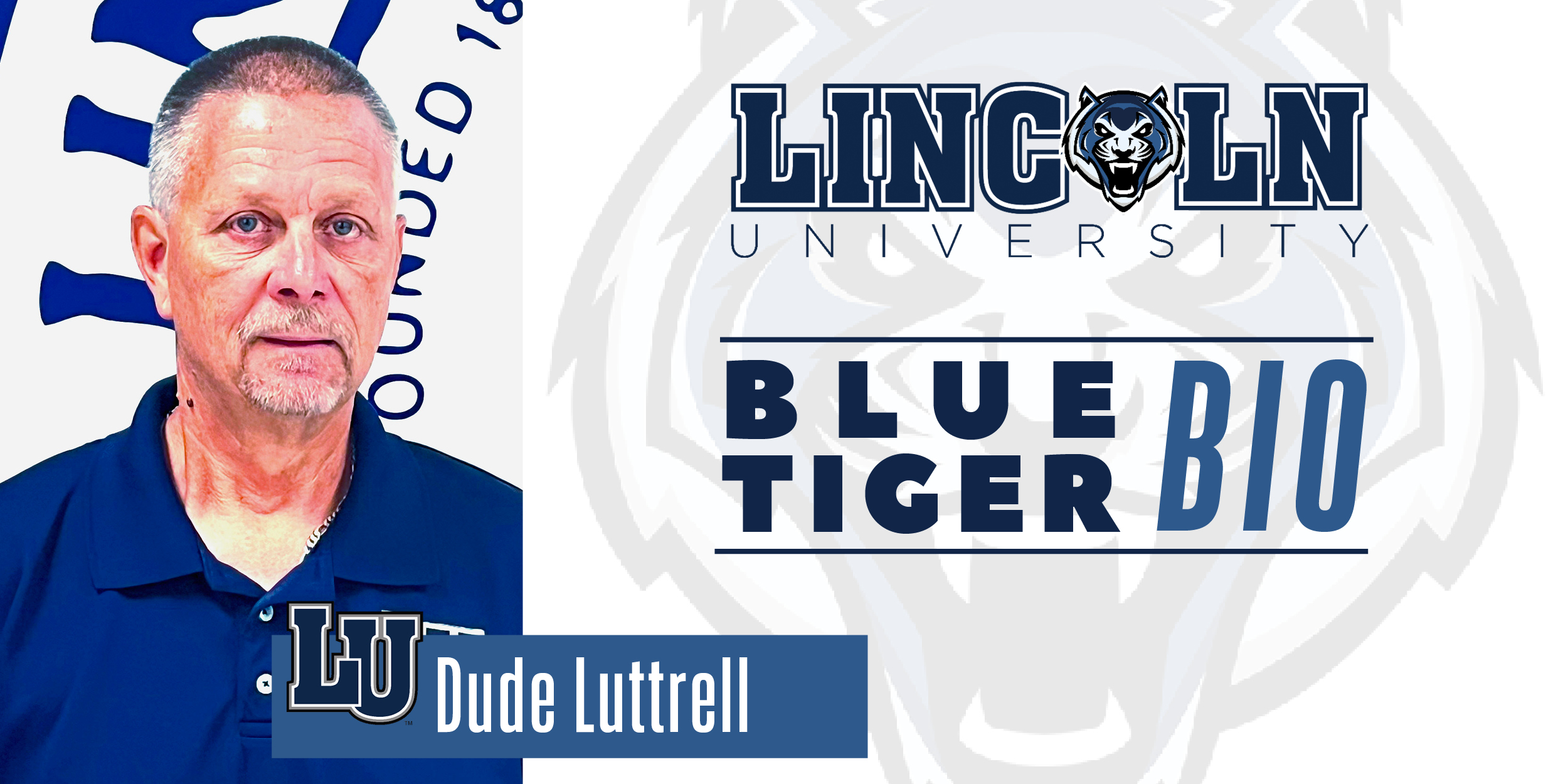 Dependability, often described as a highly valued attribute, is more than just a word. In a world where attributes like reliability, consistency and trustworthiness are often overshadowed by the allure of trendiness and innovation, the true worth of dependability shines through as an invaluable asset. In the workplace, a dependable person can be counted on to perform a task consistently and in a timely manner to deliver results.
For over two decades, Facilities Manager Dude Luttrell has been the steadfast pillar the entire Lincoln University community could lean on, contributing to the success of the institution. On July 1, Mr. Luttrell retired from Lincoln University, leaving behind a legacy that has shaped the institution's operational backbone for the past 23 years.
"Just about everybody at Lincoln has had my number. When they needed something, they'd call me, and I'd get it done," shared Dude Luttrell in his approachable and easy-going tone. This simple statement encapsulated Luttrell's reputation of being the reliable figure everyone could go to time and again.
Starting as a locksmith in November 2001, he grew in his role through hard work and initiative. Eventually, he ascended to the role of facilities manager in 2015, overseeing a diverse range of responsibilities including building maintenance, groundskeeping, HVAC, plumbing, electrical, carpentry and contract management. The role of a facilities manager goes far beyond maintenance tasks, however; it also encompasses strategic planning, operational efficiency and safety assurance to create an environment where an organization can thrive.
Luttrell exemplified Lincoln University's core value of "Better Together," collaborating efficiently across departments and leading his teams to achieve results. Under his leadership, special events were seamlessly executed. Beyond ensuring setup and logistics were in place, he assumed the responsibility of overseeing the construction of the Presidents' stages for Lincoln's renowned homecomings and judging trailers for the Presidents' Galas. Furthermore, he has played a significant role in preparing for graduations every year, allowing students to create special memories during their time here at Lincoln.
Throughout his years at Lincoln, Luttrell has witnessed the institution evolve through various presidents and administration changes. Even the face of the campus has improved as he oversaw renovation projects on Bennett, Anthony and Tull Hall. Yet, he remained steadfast through each transition, attributing his commitment to the sense of purpose he derived from contributing to the students' success.
Luttrell's secret to longevity and success was simple yet profound: the relationships he built with those he worked with. "I like the atmosphere and the people who work here. . . I've met a lot of great people at Lincoln," he shared.
His comradery, initiative and reliability as a team member resonated in every interaction and created a positive impact on others. That sentiment has been reciprocated by anyone who knows Luttrell. Executive Director of University and Alumni Relations Misty Nunn recounted fondly that Luttrell has always been the person to turn to when something needed to be done. "He was always eager to help pitch in, and if it wasn't his area of expertise, he would send you in the right direction for help," she said with a smile.
As he looked back on his many years of service, Luttrell was optimistic about where the university is headed. Witnessing the progress and growth of the university causes him to believe that there are even better days ahead for Lincoln. He noted, "Since I started here in 2001, I've seen Lincoln change and improve in a lot of ways."
These days, Luttrell is enjoying spending more time with his wife of 40 years, two sons and their families, including seven grandchildren. Together they spend their weekends venturing into the great outdoors, camping and going on ATV rides. He plans to embark on new adventures when his wife, Jeannie, also a fellow employee of Lincoln, retires in a few years. They plan to travel to to Jamaica.
Faculty/Staff Community University News