Lincoln University's Dr. Elizabeth Dorssom featured in May 23 Academic Minute Episode
Contact
Office of Communications and Marketing
Young Hall
820 Chestnut Street
Jefferson City, MO 65101

Archives
Categories
Social Media
Abbey Tauchen
|
June 1st, 2023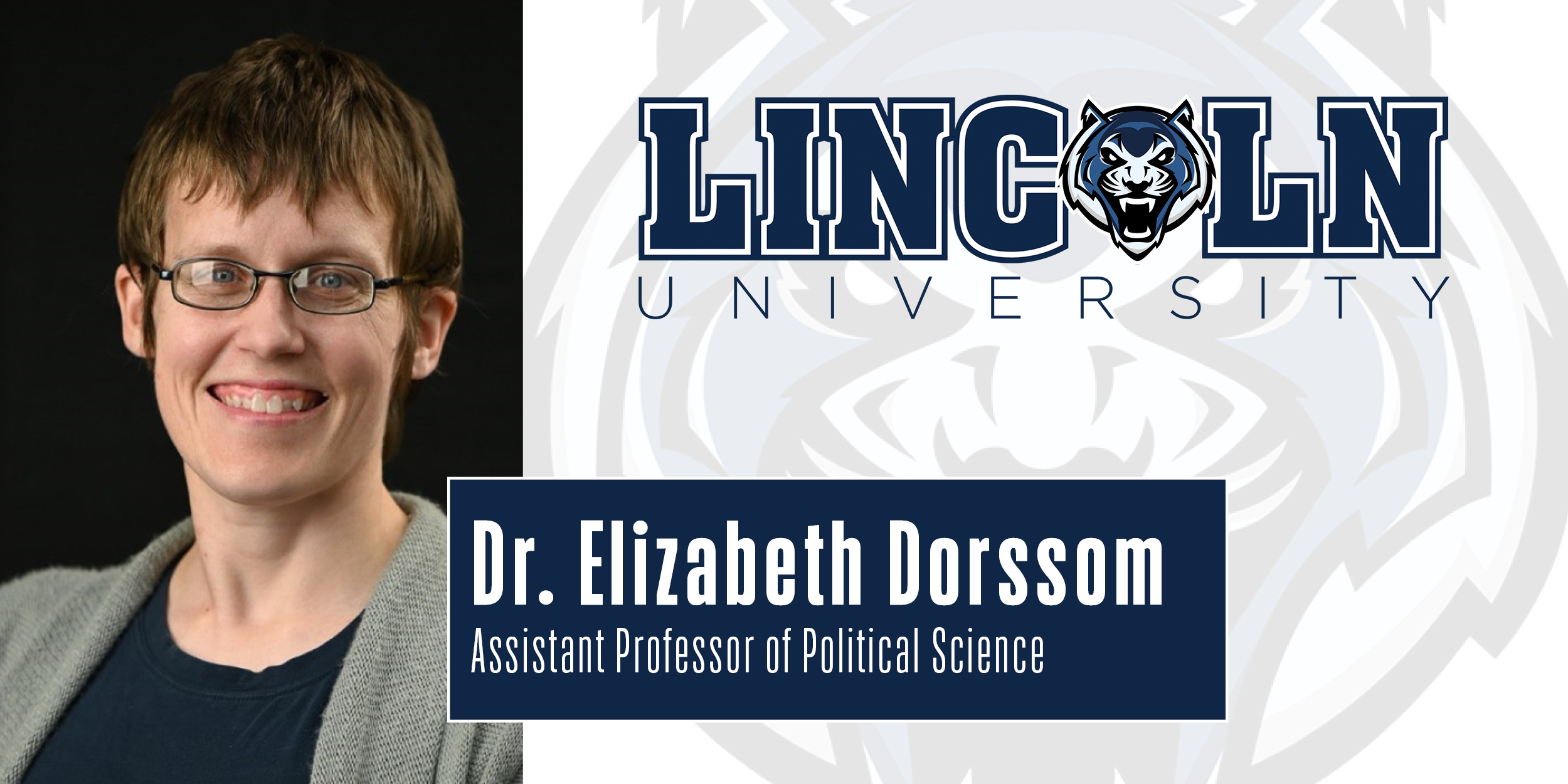 In the Academic Minute's May 23 episode "Why Do Legislatures Have Sunset Provisions?" Dr. Elizabeth Dorssom, assistant professor of political science at Lincoln University of Missouri, draws upon her expertise in political science to shed light on why legislatures use sunset provisions.
Hosted by Dr. Lynn Pasquerella, philosopher and president of the American Association of Colleges and Universities, the Academic Minute is a two-and-a-half-minute module that features researchers from colleges and universities worldwide, keeping listeners updated on groundbreaking research and its implications for understanding the world around us. Each day, a different professor shares their expertise. The show reaches 70 stations across the United States and Canada.
Dorssom's research focuses on the impacts of resources on politics and policy, particularly the role of information, institutionalization and professionalism in shaping policy adoption and feedback. She explores the influence of these resources at the congressional and state levels by examining legislative position taking as well as legislative outputs like sunset provisions. She believes that understanding these aspects of the legislative process helps us become better informed on which of these legislative processes work, therefore allowing us to promote quality government.
Click here to listen to Dorssom's Academic Minute episode. 
Academics University News Faculty/Staff