Hydroponics, Industrial Hemp, Super Crops — Cutting-Edge Ag Research to Be Featured at Carver Farm Field Day
Contact
Office of Communications and Marketing
Young Hall
820 Chestnut Street
Jefferson City, MO 65101

Archives
Categories
Social Media
Stephanie Cobian
|
June 6th, 2023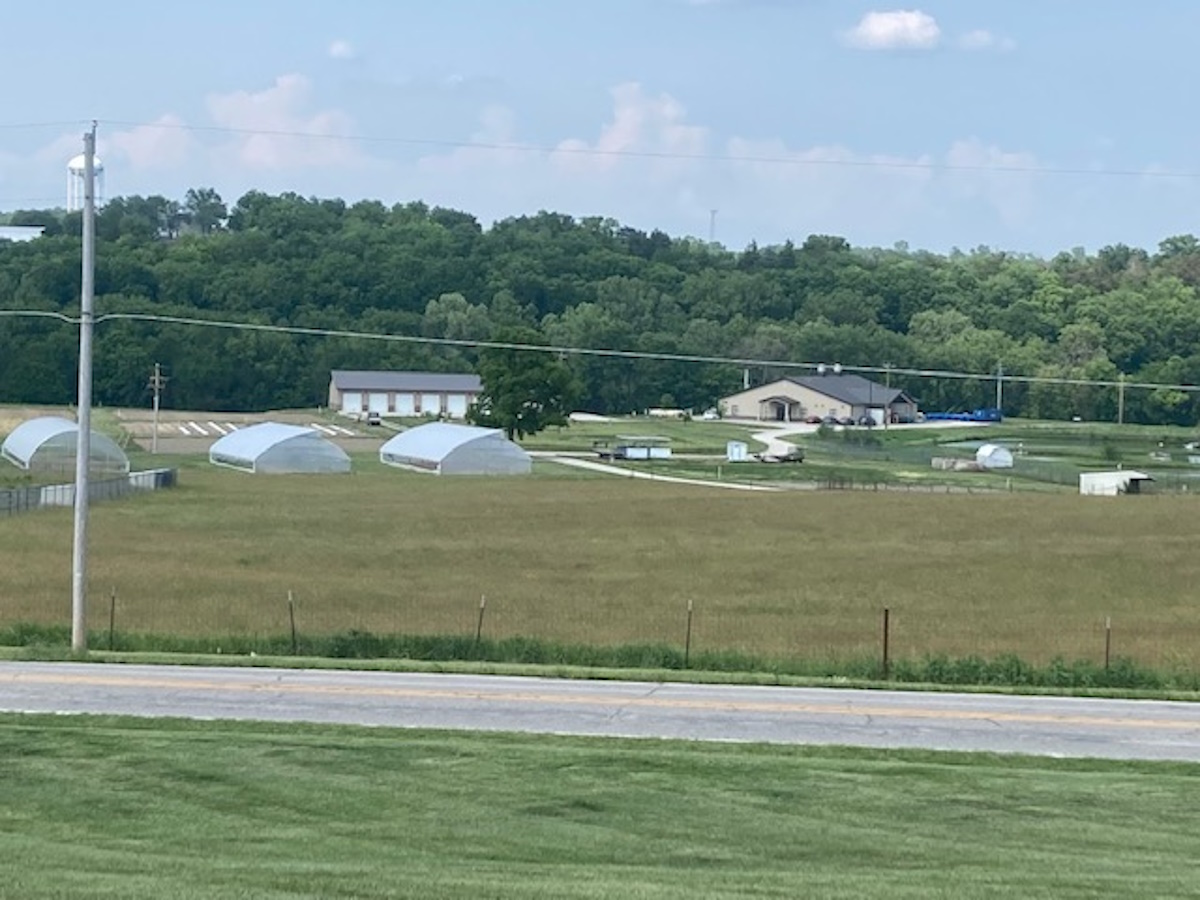 Lincoln University's Cooperative Extension and Research (LUCER) will host its 2023 George Washington Carver Farm Field Day on Wednesday, June 14, 8 a.m. to 4 p.m. at Carver Farm, located at 3804 Bald Hill Road, approximately 10 minutes from Lincoln University of Missouri's (LU) Jefferson City campus. Visitors will learn about ongoing research and extension projects at the 150-acre farm, one of three research farms owned and operated by LU, and share the latest developments in modern agriculture.
Interested guests, including local agricultural producers, legislators, prospective college students and the general public, are invited to register online to attend Carver Farm Field Day. The event is free.
"We are excited to host Carver Farm Field Day to showcase the innovative research and extension programs made possible through land grant funding at Lincoln University," said LU Farm Superintendent Chris Boeckmann. "This field day is an opportunity to educate the public and show the far-reaching impact of the work made possible through state and federal dollars." 
The field day will begin at 8 a.m. on June 14. A trolley will transport visitors around the farm to explore and delve into various sectors of the agriculture industry. At each trolley stop, researchers, extension specialists and demonstrations will share information on a diverse range of agricultural topics and share the latest developments in research advances taking place at LU. Topics to be covered include greenhouse production, poultry, quinoa, industrial hemp, water resources, food safety, aquaculture (recirculating systems and pond production), native plants, pest management, livestock grazing, small ruminants and hydroponics.
Beginning at 1:15 p.m., LUCER specialists and researchers will lead presentations to provide more insight into the research and agricultural advances taking place at LU, with a focus on sustainable farming practices.
Presentations will include "Sustainable Small-Scale Hydroponics," "Heritage Breed Poultry," and "Small Ruminants: Semen Analysis" at 1:15 p.m. At 2:15 p.m., visitors can learn about "Quinoa: Super Crop for Grains & Leafy Greens," "Overview of Missouri Agriculture and Economic Impact," and "Small Ruminants: Parasite Control in Sheep & Goats." The last presentations, beginning at 3:15 p.m., will include "Ultrasound Carcass Evaluation," "Industrial Hemp for the Midwest," and "Small Ruminants: Nutritional Management & Fecal Egg Count."
As part of its land-grant mission, Lincoln University Cooperative Extension and Research (LUCER) aims to enhance the quality of life for people throughout Missouri with limited access to resources. Utilizing research-based education, LUCER programs address the needs of small farm owners throughout the state. Programs teach key skills relating to sustainability, leadership, agricultural innovation and more, so farmers throughout Missouri and beyond can keep up with a changing economy and continue to meet the needs of their customers.
Cooperative Research Press Release Cooperative Extension University News