Lincoln University of Missouri Welcomes Dr. Antoinette 'Bonnie' Candia-Bailey as New Vice President for Student Affairs
Contact
Office of Communications and Marketing
Young Hall
820 Chestnut Street
Jefferson City, MO 65101

Archives
Categories
Social Media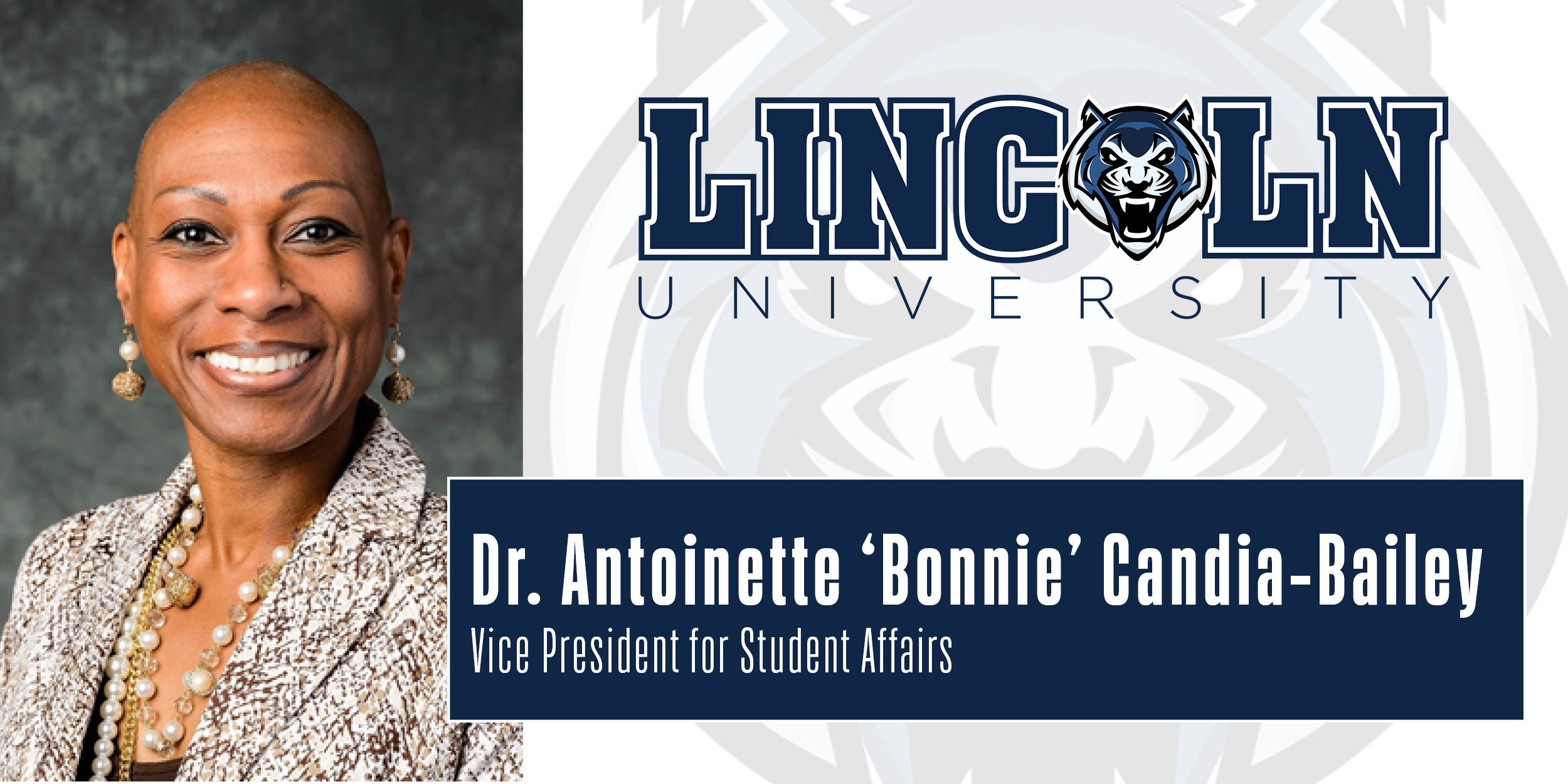 Lincoln University of Missouri recently announced LU alum Dr. Antoinette "Bonnie" Candia-Bailey '98 as the new vice president for student affairs. Her start date is May 1.
A longtime advocate and supporter of HBCUs, Candia-Bailey says she is excited to return to LU to give back and enhance the student experience.
"Lincoln University believed in me and provided numerous opportunities," she says. "I'm where I'm at today because of the opportunities afforded at LU."
A native of Chicago, Candia-Bailey has worked in higher education for 23 years. In her previous role, she was vice president of student affairs, chief diversity officer and Title IX coordinator at Elms College in Chicopee, Massachusetts. She has also served as associate dean of students and senior project coordinator at the University of Wisconsin-Madison, assistant vice president of student affairs-housing and residence life at Towson University, director of academic excellence at North Carolina A&T State University and assistant director of university housing at North Carolina State University.
Candia-Bailey earned a B.S. in sociology from Lincoln University, an M.A. in rehabilitation counseling-disability studies from Michigan State University and a Ph.D. in leadership studies from North Carolina A&T State University. She is also a proud member of Alpha Kappa Alpha Sorority Inc. and The Order of Eastern Star. 
"We are excited for Dr. Candia-Bailey to join our team. She brings a wealth of experience to move student affairs and our entire University forward," says LU President Dr. John B. Moseley. "That division is vital to our students' collegiate experience beyond the classroom, and I feel certain she is the right leader to guide those efforts."
Candia-Bailey also has extensive experience in advocating for social justice and change. She is passionate about examining self-esteem and identity development, particularly in African American women, and enhancing DEI efforts.
"I believe diversity work is like a puzzle," she says. "I strive to help individuals find their pieces in the puzzle."
To learn more about the LU Office of Student Affairs, visit lincolnu.edu/student-life/index.html.
Press Release University News