Lincoln University Honors Jefferson City's Logan Family for Founders' Day
Contact
Office of Communications and Marketing
Young Hall
820 Chestnut Street
Jefferson City, MO 65101

Archives
Categories
Social Media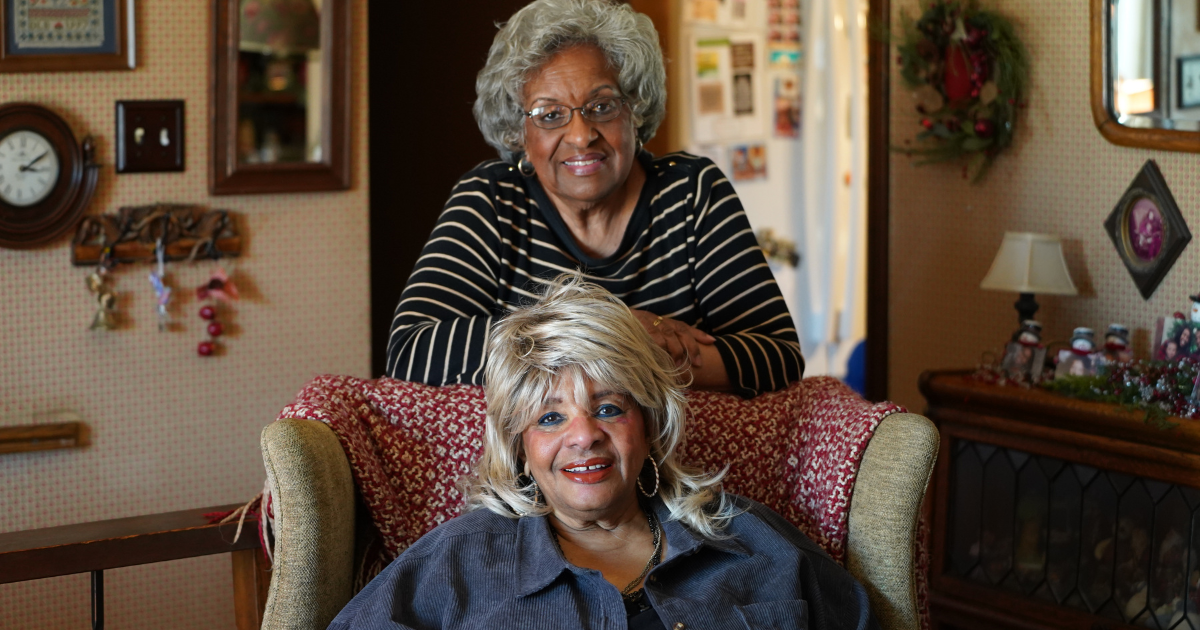 For nearly 150 years, Lincoln University of Missouri has figured prominently in the lives of the Logan family. Sisters Sheila Logan Symes and Joyce Logan Webb can claim at least five generations of Jefferson City Logans who have spent their school days on the historic campus. The family's long history and passionate pride in their alma mater has brought the Logans honor as Lincoln University's Family of the Year for 2023.
The Logans' love affair with Lincoln stretches back almost as far as the school's history. Dixon Logan began the family tradition by attending Lincoln Institute from 1876 to 1878, a mere 10 years after Lincoln was founded. His son, Benjamin Harrison Logan, followed in his father's footsteps, earning a certificate in shoe repair in 1914 and then sharing his skills as a civilian employee of the military for two years in Virginia. At that same time, Eula Oliver Sanders was also attending Lincoln, following in the footsteps of her mother, Lincoln alumna Callie Henderson Sanders. Eula received certificates in sewing in 1913 and pedagogy (teaching) in 1916.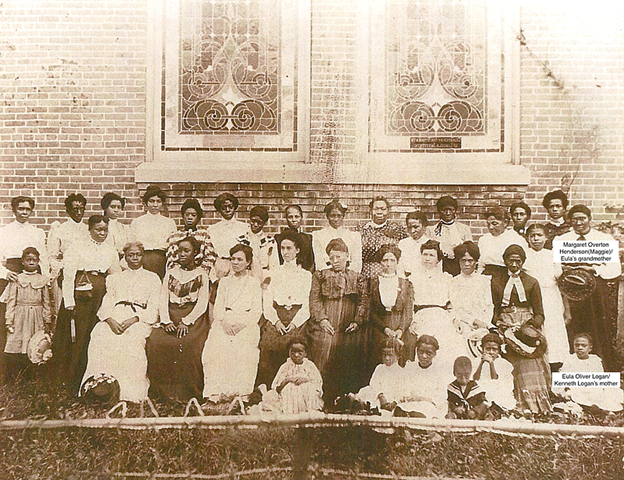 Benjamin returned to Jefferson City in 1916 and married Eula. He opened Logan Shoe Repair in 1919. The couple's five children — Kenneth, Colette, Harrison, Herbert and Leon — were Lincoln alumni of both LU High School and Lincoln University. Herbert's wife Josie also graduated from Lincoln. The eldest, Kenneth, attended LU until 1940 as an English major with a bent toward business — he joined Logan Shoe Repair while still a student and ran the family business until he closed the shop in 1962.
Kenneth's daughters, Joyce and Sheila, continued the Logan LU legacy. Joyce earned a degree in speech and drama from Lincoln in 1965; Sheila graduated in 1985 with a degree in home economics education.
"I have lived in houses on Lafayette Street and Roland Court in Jefferson City where I can look out my front window and see Lincoln for the past 68 years," says Joyce. "It gives me a strong sense of roots to know our ancestors attended and earned degrees from that same institution."
Joyce returned to Lincoln for a degree in elementary education and taught in Jefferson City public schools for 25 years. The Logans' Lincoln connection extended to the next generation when her son Michael returned home after his service in the Army and attended Lincoln, earning credits toward a degree he eventually received from another college. "He appreciated being able to attend Lincoln," Joyce says, "as he was transitioning from one stage of his life to the next."
Like his mother, Michael Webb found comfort in Lincoln's familiarity. "I chose Lincoln because it was home," Joyce says. "At the time, it was what I was most comfortable with."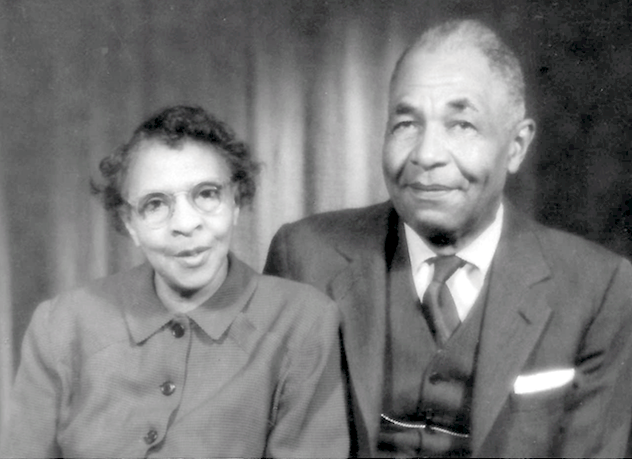 For Sheila, Lincoln University became much more than "the school across the street" that so many family members had attended. "Lincoln has provided the avenues to achieve everything since I graduated," she says.
After graduating in 1985, Sheila found teaching jobs at Tarkio College, Langston University and Lindenwood University but some of her most treasured memories are as an educator and adviser at Lincoln. She wore many hats at Lincoln — instructor; director of University Center, Tower Hall and Martin Hall; central reservationist; university hostess; and adviser to Miss Lincoln University, Voices of Heaven and the pompom squad. She later served as president of the Jefferson City chapter of the alumni association.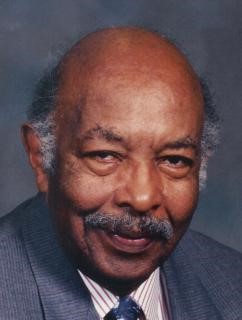 Interacting with students, faculty, staff and alumni gave Sheila a varied perspective at Lincoln and a chance to serve her alma mater in many ways. The skills she taught to those she mentored were ones she knew would transfer to life. "Being adviser to Miss Lincoln University were some of most joyous moments," Sheila says. "I had the opportunity to teach not only the queens but also their escorts the art of walking, the importance of knowing the 'King's English,' speaking, greeting people, how to curtsy, table manners, how to set a table, and what it means to have a person who believes in you."
As an instructor, Sheila imparted one classroom lesson that everyone under her tutelage learned: "I made sure that every student that I taught, that I encountered, learned the alma mater," she says. "I was so serious about this that the alma mater was a part of their final examination. My students had to write out the alma mater, all three verses."
It was important to know, she told them, that Lincoln University had alumni around the world. "I told them to sing 'Lincoln, O, Lincoln' and they would always have a friend!"