Moving Forward Together: Lincoln University of Missouri Founders' Day 2023 Call to Carry on the Legacy
Contact
Office of Communications and Marketing
Young Hall
820 Chestnut Street
Jefferson City, MO 65101

Archives
Categories
Social Media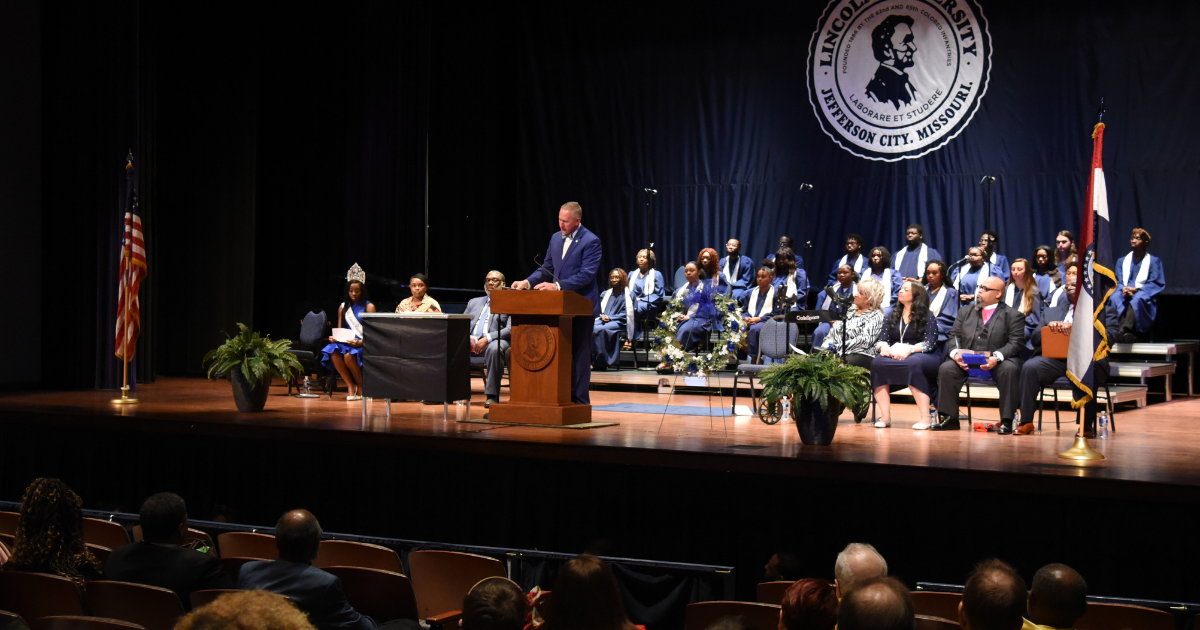 Lincoln University of Missouri (LU) celebrated 157 years of education during the 2023 Founders' Day celebration on campus on Thursday, Feb. 9. Alumni, students, staff, faculty and community members honored the University's founders — the enlisted Black men and white officers of the 62nd and 65th Colored Infantries — who fought and sacrificed to secure the right to education for freed Blacks following the Civil War.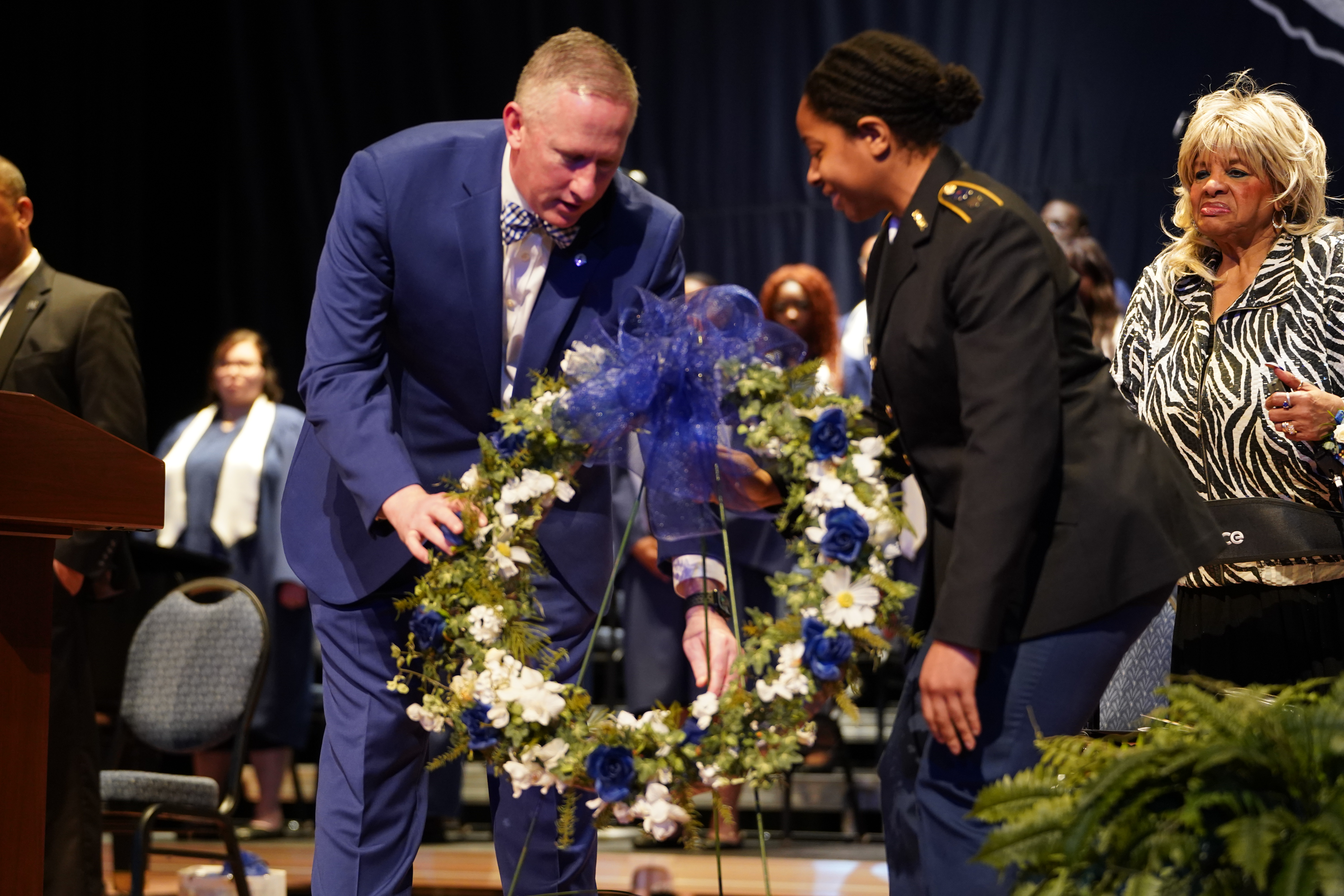 "One hundred and fifty-seven years after our founding, we continue to stand in awe of the inspired men of the 62nd and 65th U.S. Colored Infantries," said LU President Dr. John B. Moseley during the University's Founders' Day ceremony. "Students, when you forge a path here at Lincoln University – you are not alone. Make yourself proud. Do the work. Tackle your education with the unbreakable spirit of our founders."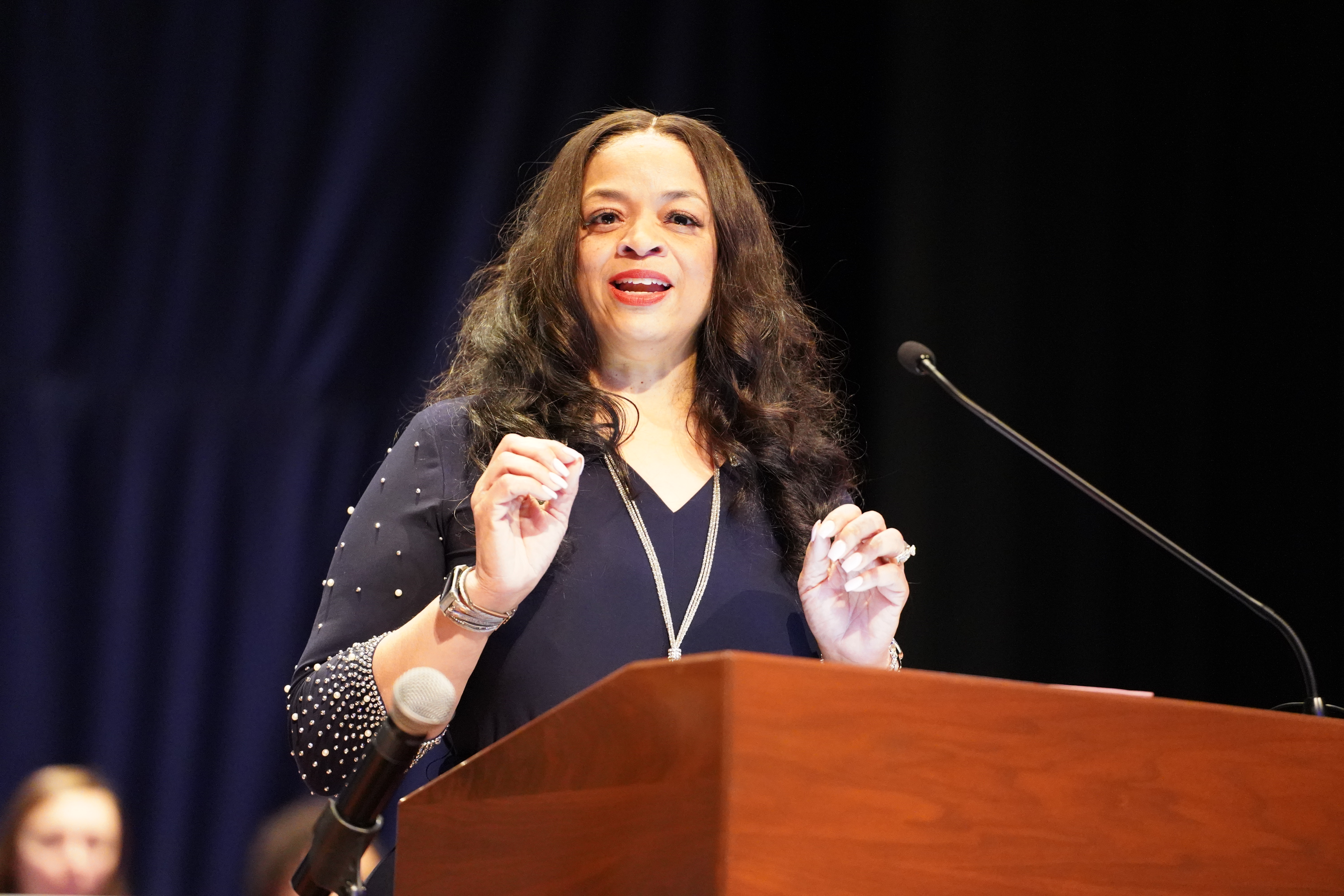 Lauren Maupins, former Miss Lincoln and 1989 LU graduate, delivered the keynote address at the event and dedicated her personal development and success to the free education she received at LU. She encouraged current students to capitalize on their experience by being proactive and to carry on the soldiers' legacy. Maupins called on students to be "founders for the future."
"Lincoln was founded in 1866 with the fundamental ideas to combine study and labor," Maupins said. "There is much labor for all of us to do today to move our diverse university forward."
An award-winning strategic sales management leader, Maupins has years of experience in business operations management, sales and marketing and leadership, people management and program and project management. She earned a bachelor's degree in marketing and business administration from LU in 1989. She also holds an M.B.A. in marketing from the Keller Graduate School of Management and is a Silver Life member of the Lincoln University Alumni Association.
In addition to Maupins' address, Lincoln honored its founders with its annual laying of the wreath ceremony and recognized LU's Family of the Year, the Logan family, whose Lincoln legacy goes by back five generations. The Logan family's Lincoln story dates to 1876, only 10 years after Lincoln's founding, when Mr. Dixon Logan attended Lincoln Institute. Dixon's great-granddaughter Sheila Logan Symes attended the ceremony to receive recognition on behalf of the family.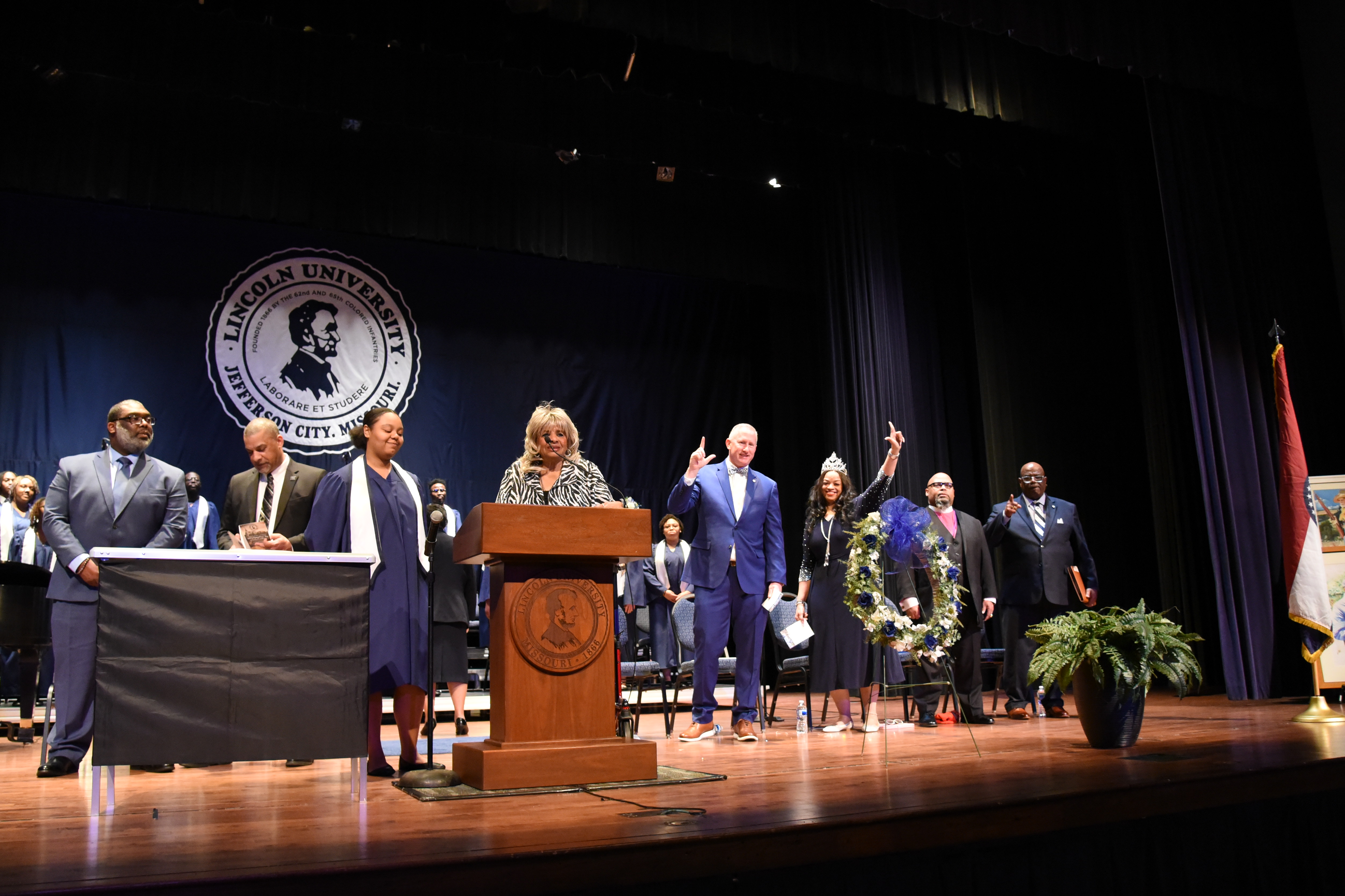 "We are one Lincoln," said LU's Board of Curators President Victor Pasley during the Founders' Day Ceremony, "and we are undoubtedly stronger together. As we unite today, know that we are limitless in our potential. Let's move Lincoln University forward together."
Click here to view photos from the ceremony.
Support Lincoln's Mission into the Future
As Lincoln honors their past on Founders' Day, they also look forward to the future. Lincoln moves forward to build on the foundation created by the soldiers of the 62nd and 65th United States Colored Infantries. The new Health & Security Sciences Institute (HSSI) will allow Lincoln students and faculty from multiple disciplines to collaborate to address vital healthcare and security needs in our communities and region. They will focus on addressing the needs of and improving community responsiveness for underserved populations.
Celebrate and join your Lincoln family in showing support for Lincoln's mission through a gift to our HSSI campaign. Pledge a gift of $25, $50 or $100. Click to give today!