The HBCU Scholars Experience: Setting the Example for Excellence and Giving Back to LU
Contact
Office of Communications and Marketing
Young Hall
820 Chestnut Street
Jefferson City, MO 65101

Archives
Categories
Social Media
Stephanie Cobian
|
February 22nd, 2023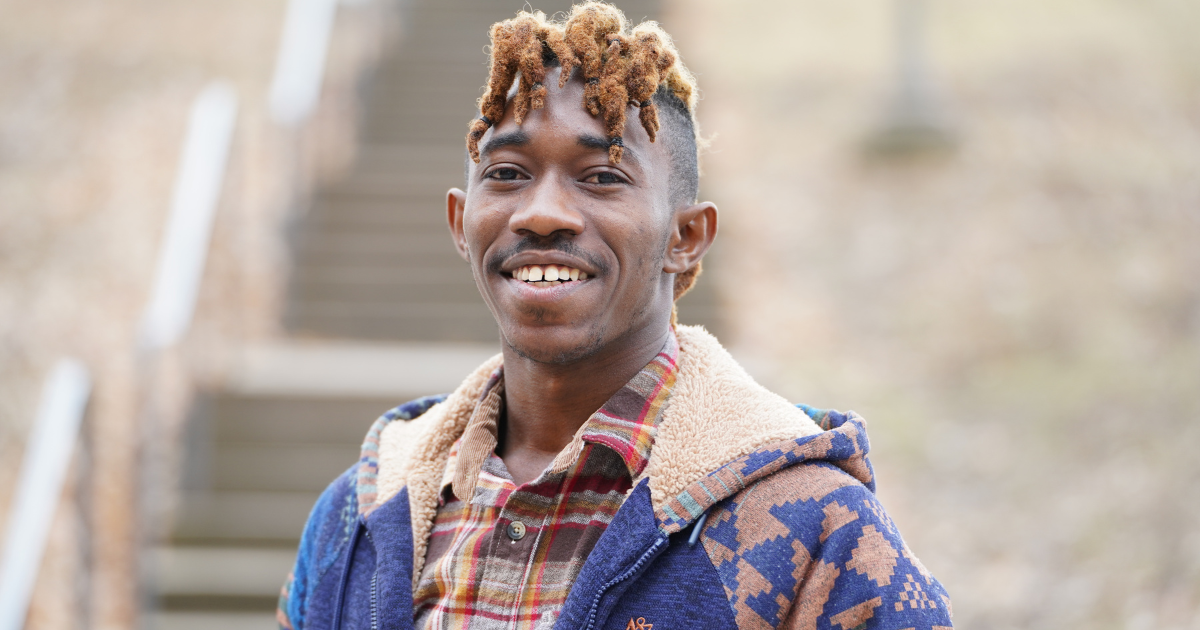 With elite recognition comes responsibility for Lincoln University of Missouri (LU) seniors Obadiah Amponsah and Marlan "Johnny" Myers. The two hold the honor of serving as LU's 2022-23 HBCU Scholars for the White House Initiative on Advancing Educational Equity, Excellence, and Economic Opportunity. Each year, this national scholar recognition program honors top HBCU students for their excellence and tasks them with serving as representatives of their respective institutions, communities and to the Initiative.
Amponsah and Myers are among the ninth HBCU Scholars cohort — 86 undergraduate, graduate and professional students from 56 HBCUs — recognized for their accomplishments in academics, leadership, civic engagement and other areas. The goal of the HBCU Scholar Recognition Program is to help form the next generation of leaders who exhibit and champion HBCU excellence.
Throughout this academic year, Amponsah and Myers have represented Lincoln through outreach to high school students, promoting LU. They have also continued serving as ambassadors by actively connecting their peers to organizations and companies with the goal of creating awareness of the opportunities available to HBCU students. As HBCU Scholars, Amponsah and Myers participated in the 2022 HBCU Week International Annual Conference in Washington, D.C. last September.
Both students spoke highly of their experience at HBCU Week. During the conference, they participated in sessions to engage a spirit of entrepreneurship, innovation and personal and professional development. Scholars also had the opportunity to engage with one another and showcase their individual and collective talent. Additionally, they partnered with NASA to foster innovation, and cohorts worked together to develop ideas to commercialize technology derived from NASA's intellectual property.
LU President Dr. John B. Moseley had the opportunity to attend HBCU week and was impressed by the numerous contacts and exposure to career opportunities. "It's a great recognition for the students to have this opportunity to represent the institution," said Dr. Moseley, "continuing to build upon the legacy of the soldiers of the 62nd and 65th infantry."
Amponsah, a first-generation college student from Ghana, is graduating in May with a degree in computer information systems with minors in pre-engineering, computer science and mathematics. Capitalizing on opportunities to gain experience, Amponsah has interned at Lincoln University, Unilever, Accenture Liquid Studios and Oracle working alongside engineers, nurses and professors in technology-related fields. Amponsah also sings in the Lincoln University Vocal Ensemble and serves as a student leader with the HBCU Coding and Creativity initiative.
Although Amponsah's passion is in the technology realm, he is particularly interested in pursuing a career in cybersecurity after graduation. As technology continues to advance, he hopes to inspire others to explore its possibilities. "I aim to ignite a spark of excitement and curiosity in the field of technology to the world, especially to those who look like me or come from my background," said Amponsah.
Professor of computer science and electrical engineering, Dr. David Heise, recommended Amponsah for being a "model scholar … maintaining a 3.72 GPA while taking courses beyond the minimum requirement, pursuing multiple majors and courses of broad interest."
As a White House HBCU Scholar, Amponsah said, "I'm a product of Lincoln and want to shine more light on it. There are other accomplished scholars, exceptional teachers and abundant opportunities at Lincoln, and I encourage students to take advantage of these resources to reach their full potential." By sharing his own experiences and success at Lincoln, Amponsah hopes to inspire other students to achieve their own academic and personal goals.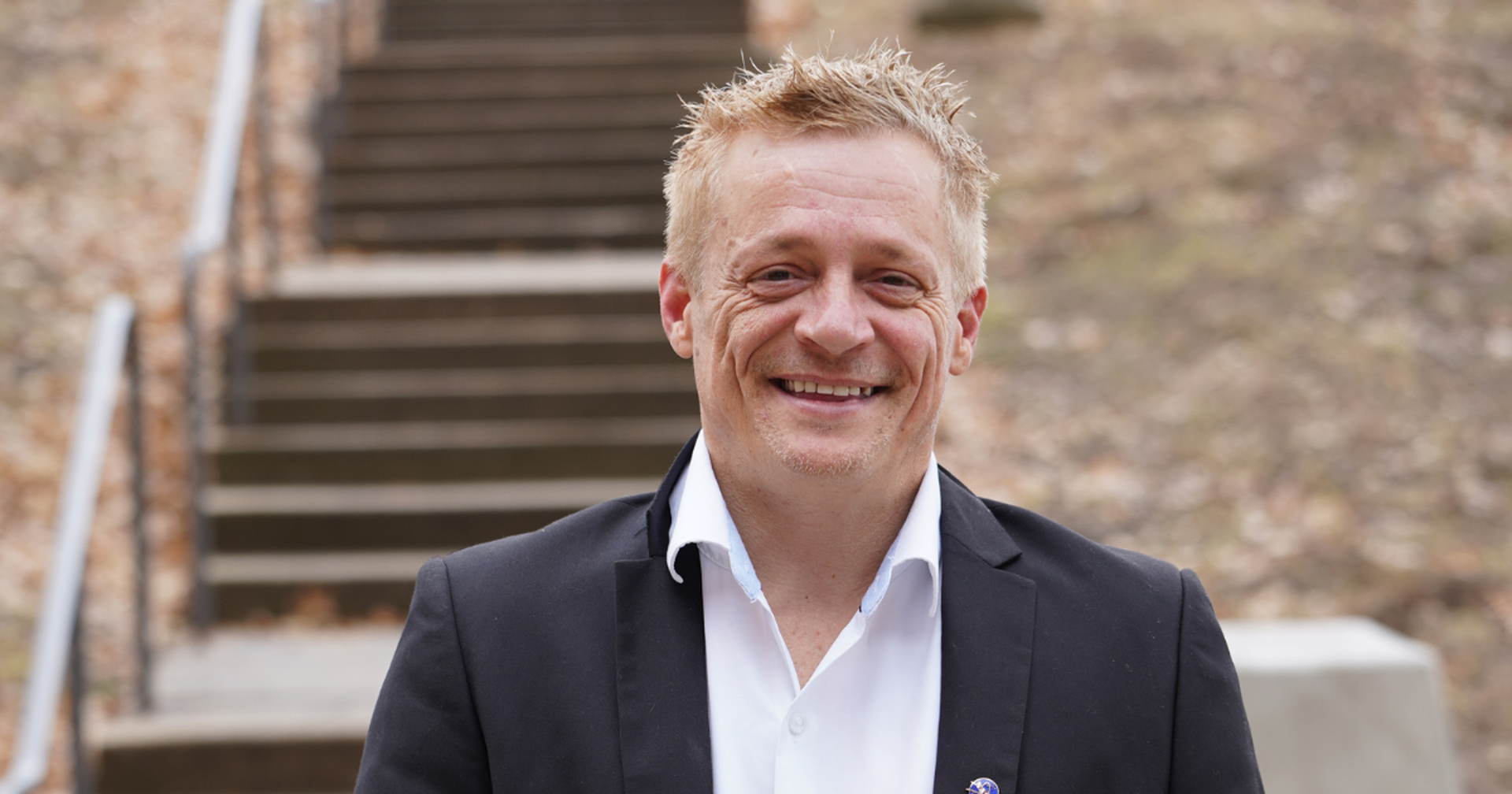 Meanwhile, senior, Marlan "Johnny" Myers, has also been working to encourage other students to participate in the numerous opportunities that Lincoln University provides. "I plan to link up and network with as many people that share the same passion to make human life better with any of the resources provided to me as an HBCU Scholar," said Myers.
Myers, the second person in his family to pursue a higher education, is graduating this May with a degree in psychology. After a string of traumatic events and suffering great losses, Myers turned to education to learn the skills to heal and enrolled at LU later in life. Myers now seeks to help others heal from traumas in their pasts.
Myer's professor of psychology, Dr. Mara Aruguete, recommended Myers for the HBCU Scholar honor. "In spite of his difficult circumstances, Myers sought the support he needed, completed his studies with a 4.0 GPA and has helped mentor younger students," said Aruguete.
Among his activities, Myers is the president of the Psych Club on campus, was inducted into the Psychiatry International Honor Society, served as an intern at a local organization as an educational group leader and participated in Project Clothesline—a program geared at reducing power crimes and sexual violence—through the Green Dot Program.
After graduation, Myers will pursue his dream of opening the first retreat center at the Lake of the Ozarks. His treatment methods will focus on the root of trauma and capturing the core of destructive behavior through a combination of digital detox, classes, meetings and medication.
"The HBCU Scholars announced have dedicated themselves to their learning and exemplify the talent that our nation's Historically Black Colleges and Universities have nurtured for generations," said U.S. Secretary of Education Miguel Cardona. "The Biden-Harris administration is committed to supporting these leaders, and I cannot wait to learn from them while they serve as ambassadors for the White House Initiative and their institutions."
LU is currently accepting nominations for 2023 HBCU Scholar applicants. Eligible applicants must be nominated by faculty before completing an application. Nominated students must be current undergraduate, graduate or professional students at a Historically Black College or University. For more information, visit https://sites.ed.gov/whhbcu/whihbcu-competitiveness-scholars/.