Lincoln University Law Enforcement Academy Featured in Article on Diversifying Police Departments
Contact
Office of Communications and Marketing
Young Hall
820 Chestnut Street
Jefferson City, MO 65101

Archives
Categories
Social Media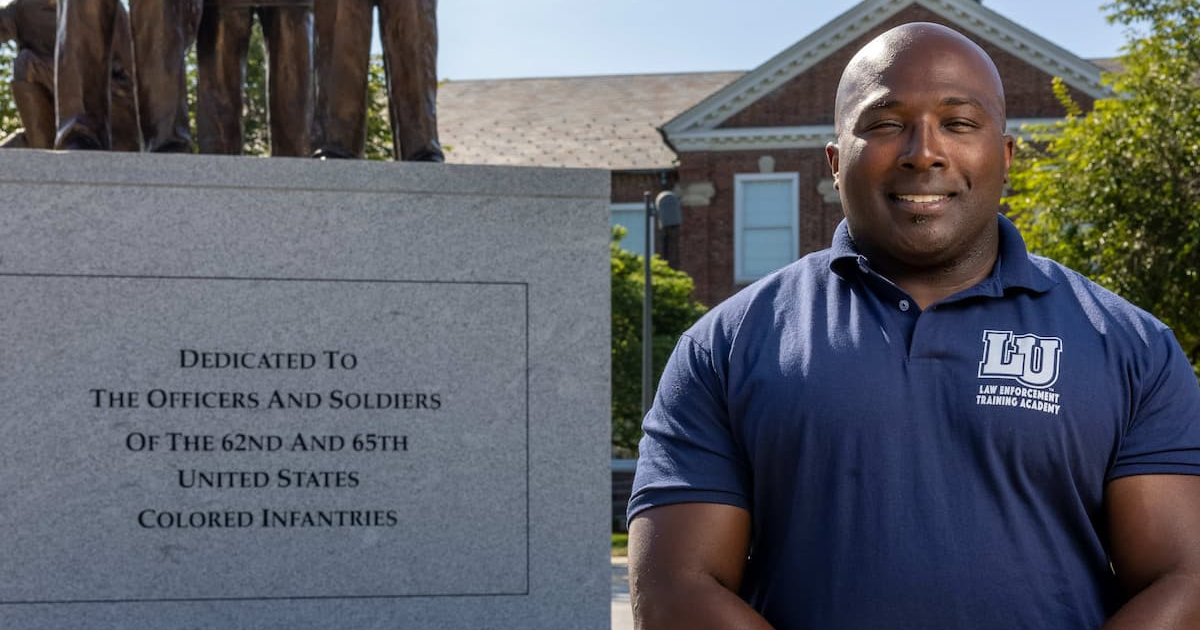 How are law enforcement departments improving diversity?
Many are turning to HBCUs, according to "In an Effort to Diversify, Cleveland Police Look to HBCUs," a January 9, 2023, article from the Marshall Project, which quotes Lincoln University of Missouri Police Chief Hill (in feature photo) and the Lincoln University Law Enforcement Academy (LULETA).
"HBCU graduates are described by professors and administrators as highly educated, culturally competent, critical thinkers, and trained to be servant-leaders — individuals who prioritize their community's success, and could help change negative attitudes toward policing in communities of color. Those are crucial skills for departments with demographics like Cleveland, with a history of mistrust between Black residents and police," according to the article.
The article highlights how Lincoln was the first HBCU in the country to start a police academy.
"'Our academy is different from most academies,' Hill said. "We teach the required Peace Officer Standards and Training, but we also talk about things that we can do to make our neighborhoods better.'
'You can find crime anywhere, but can you solve problems within your neighborhoods? To me, that is true policing.'"