Lincoln University Partners with Washington University for $1.14 Million Biomanufacturing Grant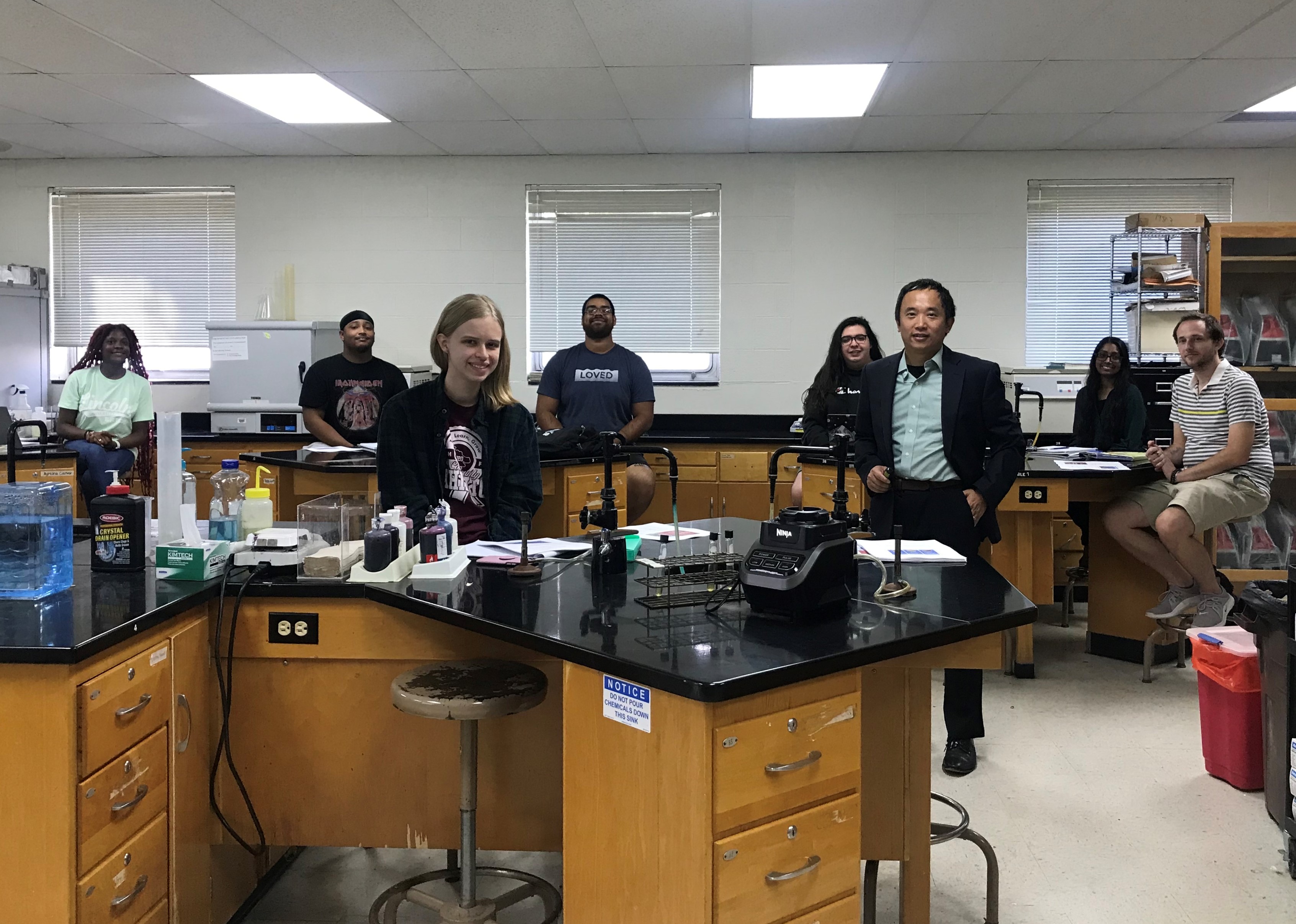 Lincoln University of Missouri has forged a partnership with Washington University to investigate the biomanufacturing assets of yeast and develop an artificial intelligence model that can predict the yield of product from the yeasts. Funded by a National Science Foundation grant, the project includes summer research programs for Lincoln students who will work in Washington University laboratories as the investigators build AI-enhanced biomanufacturing for natural products and fuels.
Molecular biologist Keesoo Lee, a professor of microbiology at Lincoln, is a co-principal investigator on the project, contributing her expertise in genetic engineering and microbial cultivation as well as advising and supervising the LU students involved in the research. The partnership will help develop a diverse workforce well-trained in key aspects of the emerging bioeconomy: artificial intelligence, bioinformatics and synthetic biology.
Keesoo Lee, professor of microbiology at Lincoln University of Missouri
Led by principal investigator Yinjie Tang, a professor of energy, environmental & chemical engineering at Washington University, the research team will focus on a metabolic model to engineer oleaginous, or oily, yeasts Yarrowa Iipolytica, Lipomyces starkeyi and Rhodosporidium toruloides to produce the biofuel butanol and beneficial therapeutics such as flavonoids.
Yeasts are versatile tools in the production of food and beverages, biopharmaceuticals, industrial biocatalysts and biofuels. Next-generation production processes will tap into yeast's "cell factory" traits to produce a range of bioproducts. Lee says the team of researchers and students will build a database for use in training machine-learning models to predict productivity and guide yeast strain development for biofuels and other fermentation products with high commercial value.
Tang and Lee will collaborate with computer engineer Yixin Chen at Washington University and chemical engineer Mattheos Koffas at Rensselaer Polytechnic Institute on the three-year, $940,000 grant. The U.S. Department of Energy is contributing another $200,000 for collaboration with Sandia National Laboratories in New Mexico and Pacific Northwest National Laboratory in Washington. Lincoln students in the project will conduct research at Washington University, study a custom curriculum, gain valuable experience and access to opportunities in biomanufacturing, entrepreneurship and data science.
"Through collaborative research, we will build a novel yeast fermentation process, implement the workforce development for HBCU students, and train students with advanced data science and AI skills for next-generation biomanufacturing," Lee says. "Leveraging this project, WashU and LU are going to build a fast lane so that LU students can enter M.S. and Ph.D. programs."
Originally from South Korea, Lee has worked at Lincoln University since 2005. Her specialty is in the area of molecular genetics of bacteria and humans.
Faculty/Staff Press Release University News Academics