A Letter of Sympathy to Central Visual and Performing Arts High School in St. Louis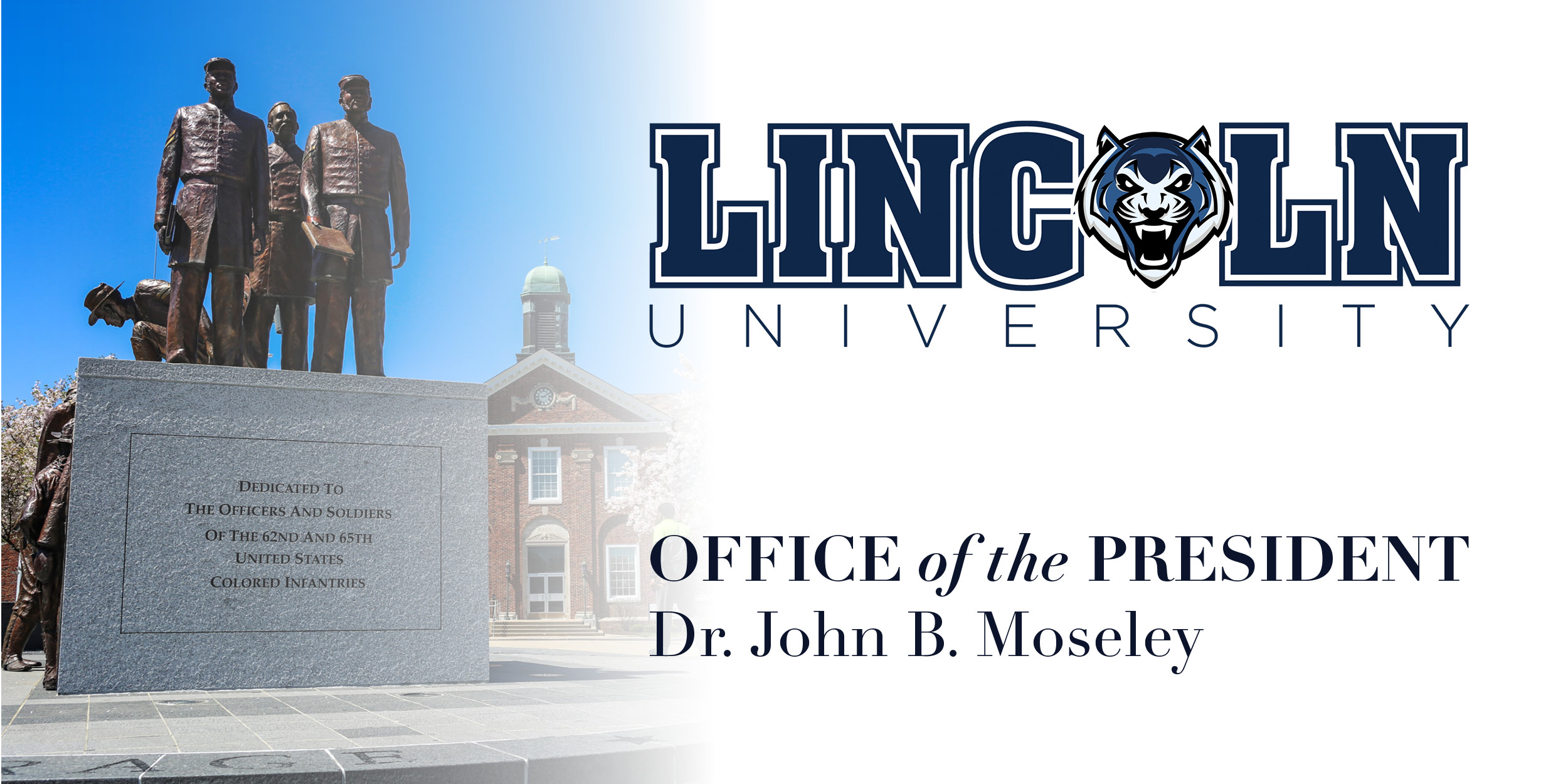 I am heartbroken by the loss of lives and the loss of innocence that has occurred yet again – too many times — within our country's schools. On behalf of our Lincoln University family, we send our deepest sympathies and heartfelt prayers to all affected by Monday's tragic school shooting at Central Visual and Performing Arts High School in St. Louis. To the Central VPA students, faculty, staff, and loved ones impacted, please know that we stand by you.
The trauma and pain caused by such senseless violence is deep, but such an act will never be stronger than love. We commend those who acted quickly to respond and shut down the violence, and we send strength to those who will help heal and restore the Central VPA community.
To our own Lincoln students, faculty, and staff, I encourage you to take time to pause and reflect. I ask you to think about how we can act together to strengthen our campus and ensure that our students have the safest, most positive environment in which to live, learn and thrive. Please lean upon your Blue Tiger family and reach out to any of our counseling staff or a trusted teacher or staff member if you need help processing what happened this week.
Monday's shooting is yet another reminder of our own responsibility — and top priority — to keep our LU students and community safe. Our University safety procedures and security protocols are always dynamic plans, continually reviewed and assessed to ensure they are as strong as possible and designed to avoid and deter any incidents. We appreciate our close partnership with and the support of our local law enforcement partners to help ensure we provide a safe learning environment for all who work to fulfill their dreams at Lincoln.
Words are never enough in the time of such pain, but please remember that, together, we rise. Together, we stand in support of those who are grieving and those who will rebuild at Central VPA, and together, we resolve to do our part to make the world a safer place — where students are free to learn without fear.
Sincerely,
John B. Moseley, Ed.D.
President