Lincoln University of Missouri Students Attend National HBCU Pre-Law Summit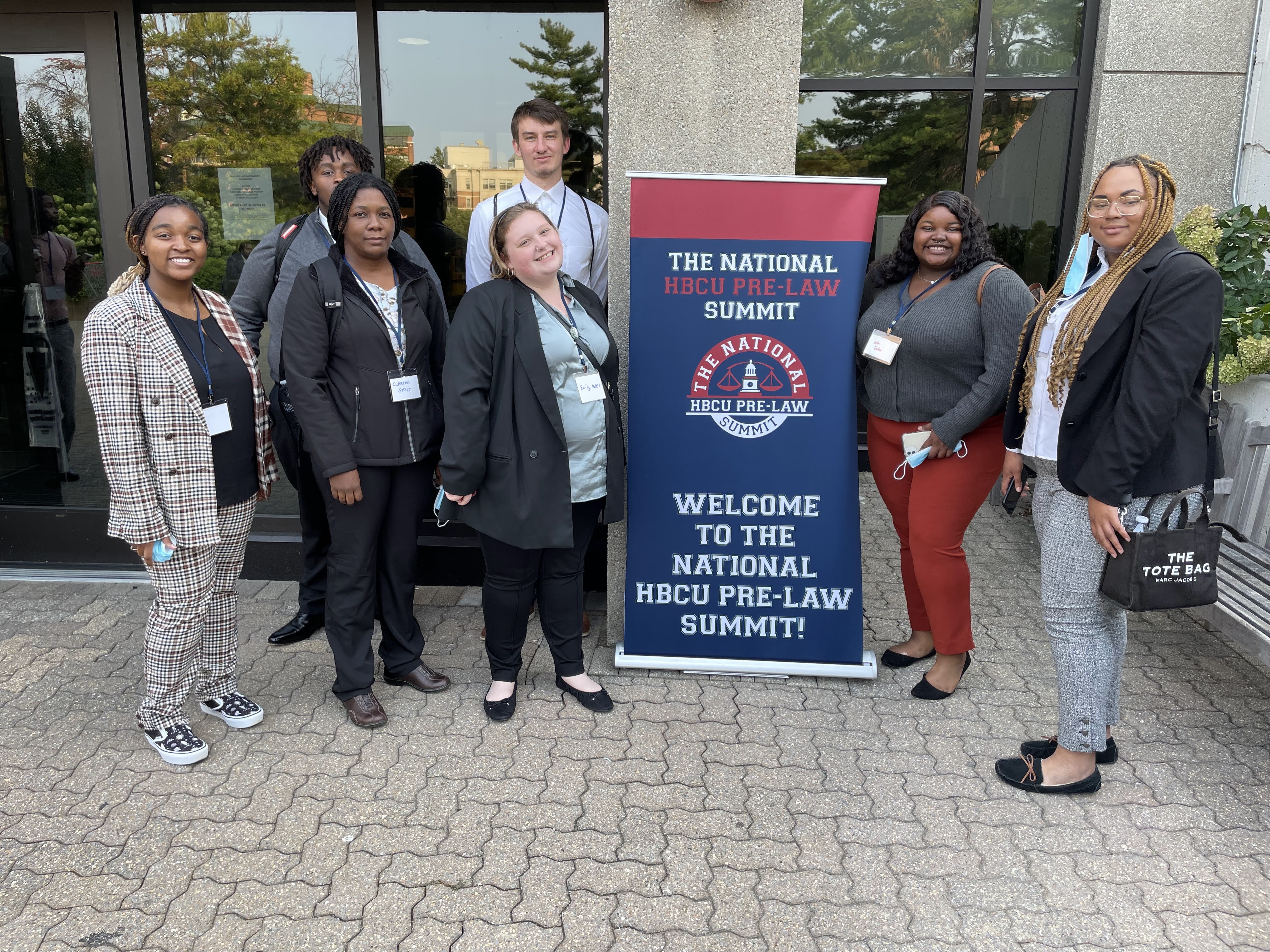 Seven Lincoln University of Missouri pre-law students recently attended the National HBCU Pre-Law Summit in Washington, D.C. A study program organized by the Osgood Center for International Studies, the summit is the nation's only major national pre-law event created especially for HBCU students and alumni interested in law school and becoming lawyers.
The Lincoln University of Missouri Honors Program and the Lincoln University Political Science Program combined efforts to take the students to Washington for the event in September. The Honors Program provided funding and planning, and the Political Science Program planning of the international studies component and provided chaperones for the trip.
The D.C. trip for the Lincoln students included a two-day pre-law summit at the HBCU University of D.C. campus, with a keynote presentation by American Bar Association President Deborah Enix Ross, tours of four D.C.-based law schools, a two-day seminar on careers in international relations and DC-based careers at the Osgood Center for International Studies, an interpretive tour of Mt. Zion historically Black cemetery in Georgetown, and a visit to the National African American Museum.
Participating students and faculty included Nia Walker, Lyniya Pruitt, Emily Botts, Jada Corbin, Alex Mugisha, Will Donaldson, Clareen Gayle, LU Director of Honors Program and Professor of Political Science Dr. Amy Gossett, and LU Associate Professor of Political Science Dr. Brian Norris. All students were either honors program members, political science majors, or legal studies minors.
Academics Students University News