Lincoln University Students, Staff and Faculty Benefit from LinkedIn Learning, Academic Impressions Professional Development
Lincoln University
|
June 2nd, 2022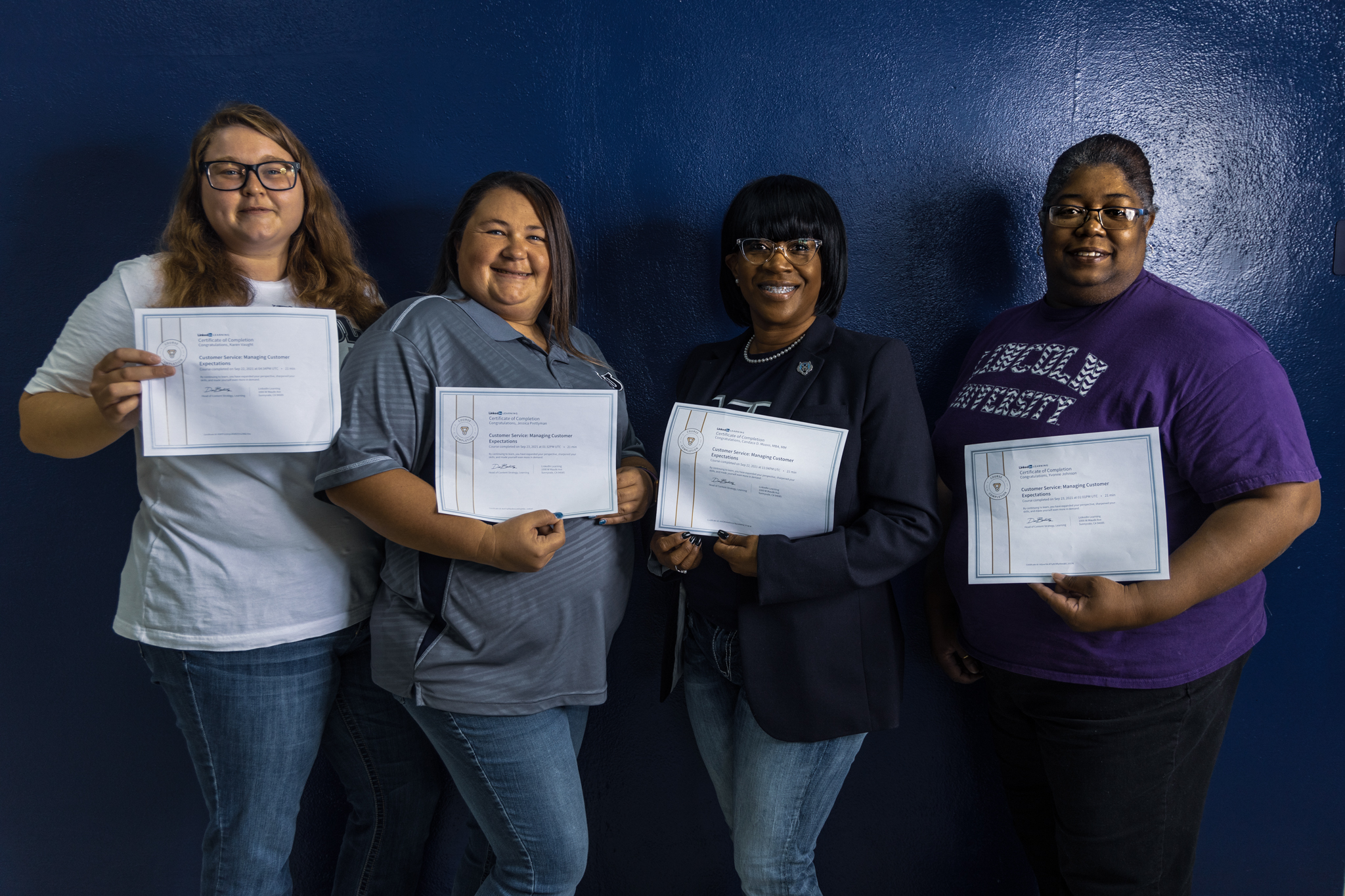 Professional development at Lincoln University of Missouri has taken on a new dimension with the university's recent investment in LinkedIn Learning for students, staff, and faculty and in Academic Impressions, a leadership, personal development, and skills-based training resource for higher education faculty and staff. These educational tools help develop business, technology-related and creative skills university-wide.
"We are in the business of improving lives through education, and LinkedIn Learning and Academic Impressions are additional avenues for us to do that," said Lincoln University President Dr. John Moseley. "Our people are our greatest asset, and through these tools, we are investing in professional development for students and employees. We want to make sure all are fully equipped to achieve their full career potential."
LinkedIn Learning is an online educational platform from professional social network LinkedIn that includes more than 15,000 expert-led course videos. Lincoln University purchased the university enterprise version which includes licenses for every student, faculty, and staff member to access the platform. Faculty and staff began using the platform during the 2021-22 academic year, and Lincoln students now also have access to augment their career preparation.
LinkedIn Learning has provided valuable framework and courses for monthly professional development that has led to improved customer service for the staff members in Lincoln's bursar office, which serves students by collecting and analyzing student charges, tuition, and fees.
The bursar office's staff takes on a new LinkedIn Learning module each month. For example, the office recently focused on how to diffuse confrontation in the workplace. Each module takes no more than 30 minutes to complete, and staff work on the extra professional development on their own time. Collectively, the office members have set an expectation that each will complete the month's module within a 30-day window, keeping them on track to improve as a team.
"We want to provide tools for staff to be more effective, and LinkedIn Learning is helping to build professionalism while also improving customer service," Moseley says.
During the spring 2022 semester, Lincoln's academic deans took part in an online Academic Impressions training -- "Leading and Influencing as a Department Chair Bootcamp." This six-week program addressed how to balance the competing interests of faculty and administration and work with limited resources, while maintaining scholarship and teaching loads. It also provided strategies to improve communication and collaboration skills, manage difficult personnel situations and resolve conflict.
"I believe in life-long learning," said Dean Ann McSwain, who serves as a leader in the College of Professional Studies. "While I have always sought out professional development opportunities in the past, now Lincoln University has implemented a leadership development plan for all our academic leaders. We know that better [prepared] leaders will get better results for our students and for Lincoln University."
In March, academic department deans also took part in Academic Impressions leadership training.
"The Leadership Bootcamp for Department Chairs program provided us a deeper look into our own leadership styles," said Stephanie Clark, chair for the School of Education. "It emphasized ways to create a productive and rewarding work environment for those in our area."
According to Moseley, the decision to invest in LinkedIn Learning and Academic Impressions stemmed from communication between Lincoln employees and administration.
"Our employees said they wanted more professional development, so we enabled them to build and hone their skills through these resources," Moseley says. "The end result is a multiplier -- we improve our employees' capabilities and career potential, we help our students become more competitive in the job market when they graduate, and we improve how we do business each day on campus."
"Lincoln is dedicated to continue to invest in faculty, staff and students -- to improve the futures for each member of our Lincoln family," he adds. "Together, we learn, we advance, and we succeed."