Blue Tiger Bio: Cherryl Jones
Lincoln University
|
October 14th, 2021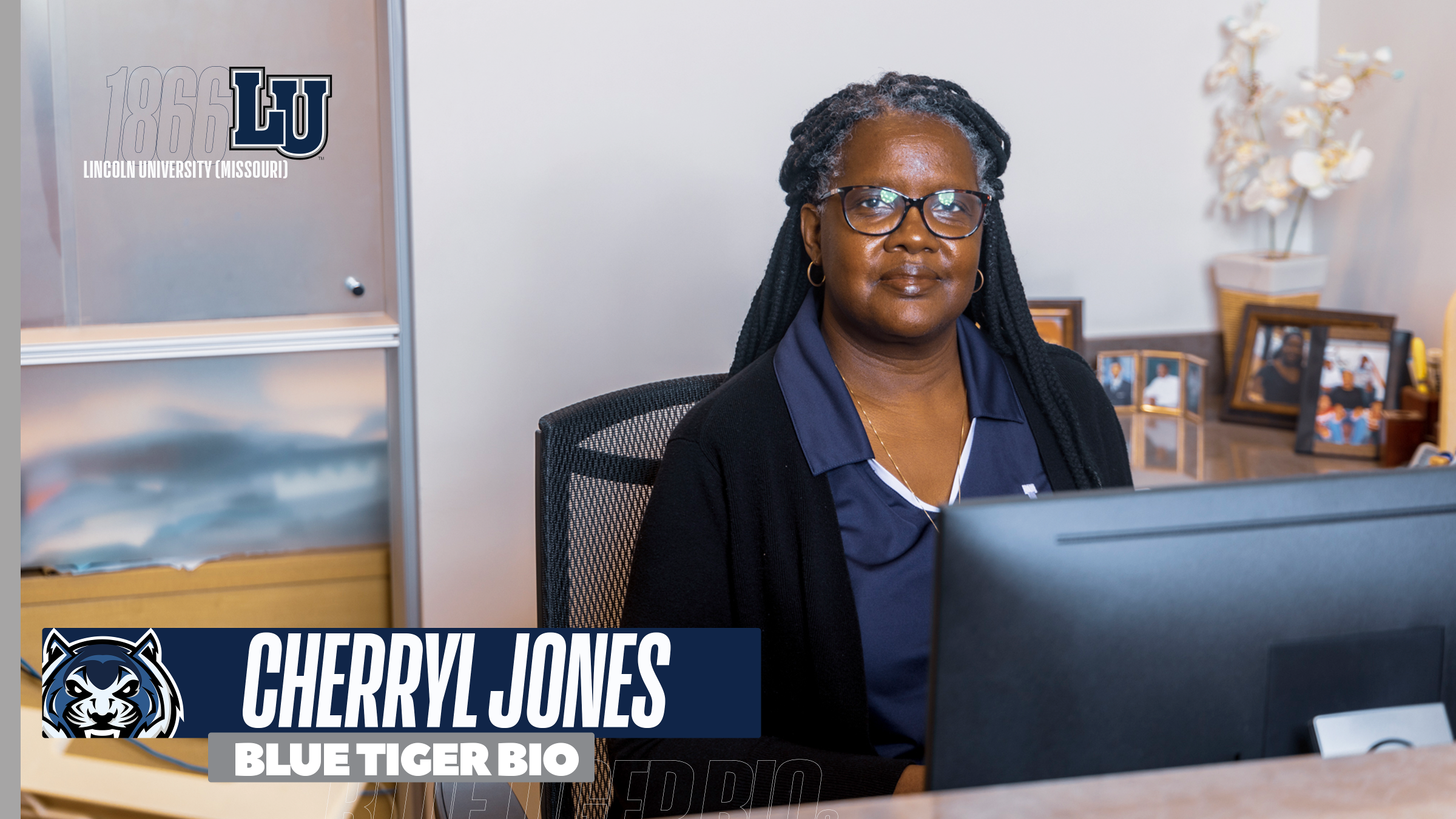 When Cherryl Jones first came to the Office of the President at Lincoln University, she was a mother of three.  As she prepares to retire some 20 years later, she is now affectionately called some version of "Mom" by so many people she has lost count.  When a visitor first walks in the door, she greets them with professionalism and a smile, but if you have the good fortune of dealing with her more than once, she has an uncanny way of pulling you into her maternal fold. 
"I treat them the way I want someone to treat my children," Jones says.  Just like a mother, she meets everyone where they are and cheers them along.  "I see them and I see their potential... and I do whatever I can to help them fulfill their potential."
Her commitment to the students, faculty and staff she has unofficially adopted also extends to the Presidents of Lincoln University.  Sitting at the front desk of 201 Young Hall, she has worked with four Presidents and three Interim Presidents.  While a change in administration can bring with it some uncertainty, Jones has found enjoyment working with each leader. 
"They have all had different personalities and different leadership styles, but it has always been a pleasure to work in this office." 
While most people recognize her for her role as an employee, for a time, she also very quietly wore the hat of student and fulfilled a promise to herself by earning a degree from Lincoln University in May of 2018.  Her love of helping people guided her passion for a particular degree program, but the reality of balancing a career and family led her down a different path. 
"I couldn't do nursing... that was what I wanted to do... because it would have required me taking classes during the day.  I went with my second choice, which was computers.  I made a promise that I would finish my degree and so I did."
Even after her graduation, she decided to stay on in her current position.  She says a job opportunity brought her to Lincoln University, but it's the people who have kept her here. 
"No, I didn't plan on staying here over 20 years, but I got here and I couldn't leave the people. The students, faculty and staff. The friendships I have made and the children I have gained... is what I will miss the most." 
If you ask most anyone, nobody is ready to let Jones go just yet, but she says she is ready and is making plans to enjoy her retirement. 
"My husband, Sebron, and I are going to travel, spend time with family and mark things off our bucket list."
One of those bucket list items is taking a cruise to Alaska, but no matter where she is, Lincoln will never be far from her heart. 
"Lincoln is still my home.  It's still my family.  I will definitely be around."
Misty Nunn
Photo by: JerMichael White