Academic Programs in Chemistry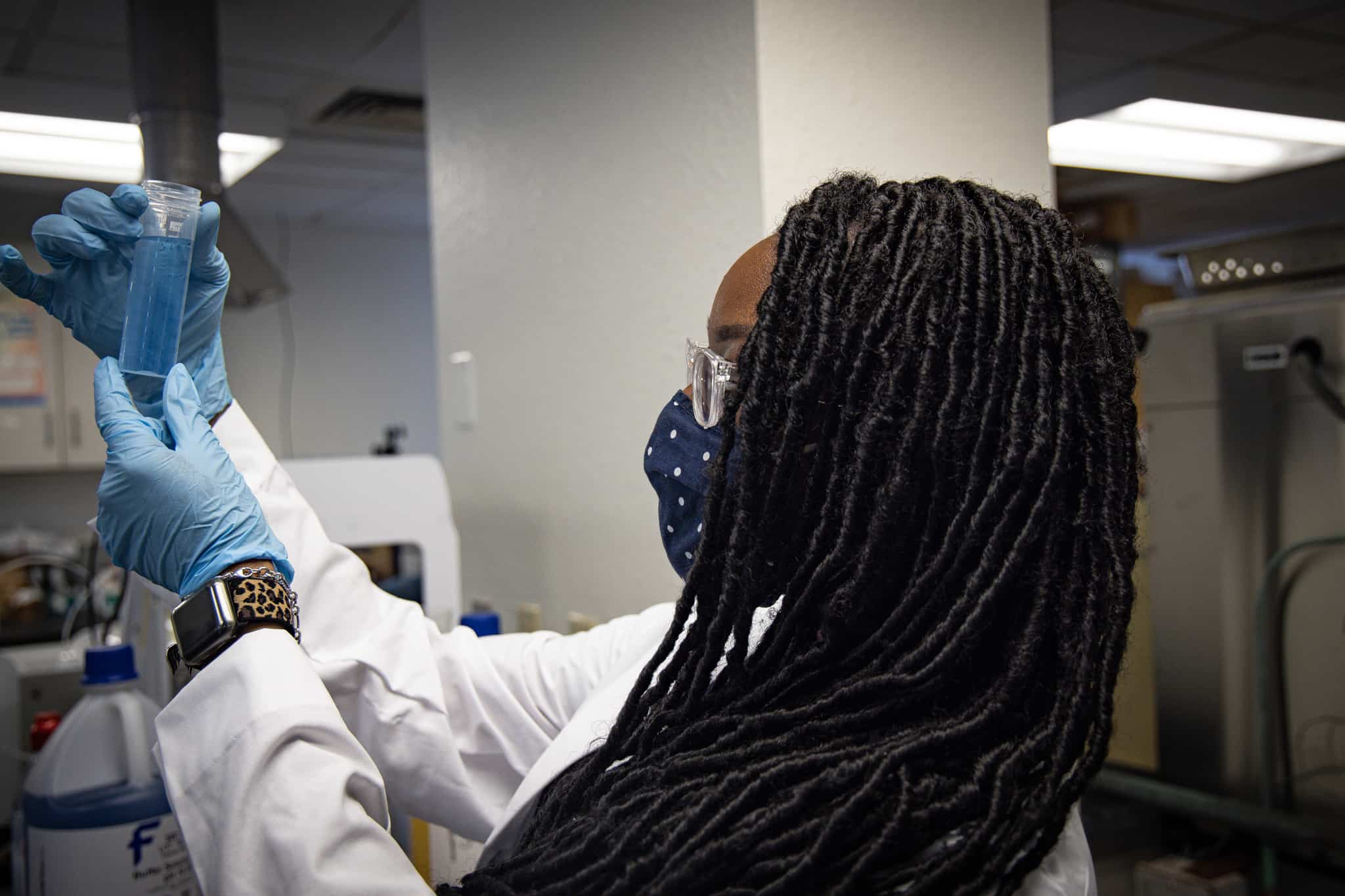 Interested in mastering the elements?
Earning a Bachelor of Science degree in chemistry gives you a foundation in areas such as organic, inorganic and physical chemistry.  
 A bachelor's degree in chemistry puts you in an exciting and dynamic field with exceptional career opportunities. Lincoln University's diverse chemistry curriculum prepares and positions graduates for success in industry, graduate school and teaching.
LAB TIME
As a chemistry student at Lincoln, you'll work through current and relevant problems that prepare you for a job – and professional advancement. Your research and laboratory experiences reinforce empirical science methods.
REAL-WORLD READINESS
As a student studying chemistry at Lincoln, you'll get the support you need to begin using specialized software that chemists commonly use in the workplace. You'll also be able to create computer-generated graphics – a necessity in today's science-focused careers. Plus, graduates leave Lincoln with a portfolio of lab reports to showcase your ability to communicate complex scientific data and conclusions.
 DEGREE OPTIONS
Bachelor of Science in Chemistry
Bachelor of Science Education in Chemistry
Minor in Chemistry
CAREER OPTIONS
Chemical engineer
Chemical health and safety professional
Chemistry teacher
Environmental protection agent
Food and drug research scientist
Forensic chemist
Research chemist
Science policy analyst
Quality assurance specialist
Water chemist
SALARY PROJECTIONS
$53,000 - $100,000
LINCOLN UNIVERSITY ADVANTAGES
Affordable tuition
Competitive scholarships
Professional advising and academic resources
Small class sizes
Exposure to real-world lab environment
Research opportunities
Highly qualified, dedicated faculty
Individual attention
Internship support
Academic resources