Blue Tiger Bio: Damon Nunn
Contact
Office of Communications and Marketing
Young Hall
820 Chestnut Street
Jefferson City, MO 65101

Archives
Categories
Social Media
Jenny Schaben
|
August 31st, 2023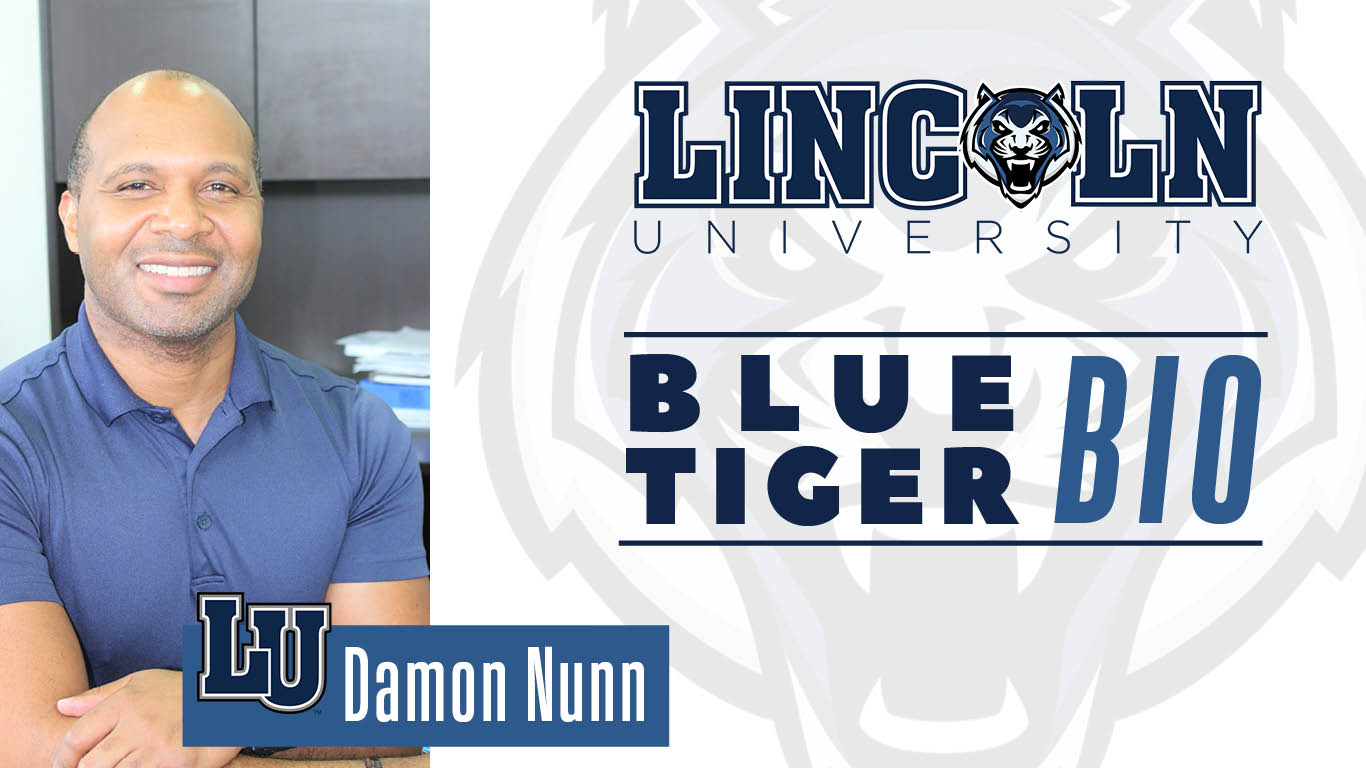 Director of Purchasing Damon Nunn has been diligently working to link Lincoln University staff with the resources they need. "I enjoy connecting with people and helping them figure out what it is that they want," Nunn commented.
LU's Purchasing Department manages the procurement of all equipment, services, materials, and supplies utilized by the University. As purchasing director, Nunn handles contracts and administers the competitive bidding process with vendors for the services or products the University needs to acquire. He also connects Lincoln to vendors by way of purchase orders and contracts, including funding sources that staff would like to use to obtain the resources necessary for the work they perform.
"Connecting with new vendors and finding out what new vendors, services, and products are out there is enjoyable to me. Finding something new is exciting," Nunn commented.
Nunn began his journey in this career field nearly two decades ago while employed with the State of Missouri. He was contacted about a position in their purchasing and procurement section within his division. He said, "I got my feet wet on a few bids, and the rest was history—I loved it."
Damon Nunn received his bachelor's degree in business with an emphasis in accounting from Columbia College. Afterward, he became an LU alumnus when he obtained his master's in sociology from Lincoln University, which he states is one of his greatest accomplishments.
As of January 1, 2022, Nunn has taken the position of director of purchasing. Prior to his current position, he worked with the Lincoln University Police Department, finishing his career there as a lieutenant. He continues to teach with the Lincoln University Law Enforcement Academy. 
When asked what he loves about working at Lincoln University, he stated, "I love the students. When I left for a little bit, I returned because I love students. There are still students to this day who will see me and come visit. Working at a university, you really get to see the fruits of your labor. All the work you put into a student, watching them gradually pursue their dreams, seeing them become successful … that's just a great experience."
University News Faculty/Staff