Lincoln University of Missouri Receives $10 Million in USDA Funding to Address Diversity in Agricultural Workforce Shortage for a Sustainable Future
Contact
Office of Communications and Marketing
Young Hall
820 Chestnut Street
Jefferson City, MO 65101

Archives
Categories
Social Media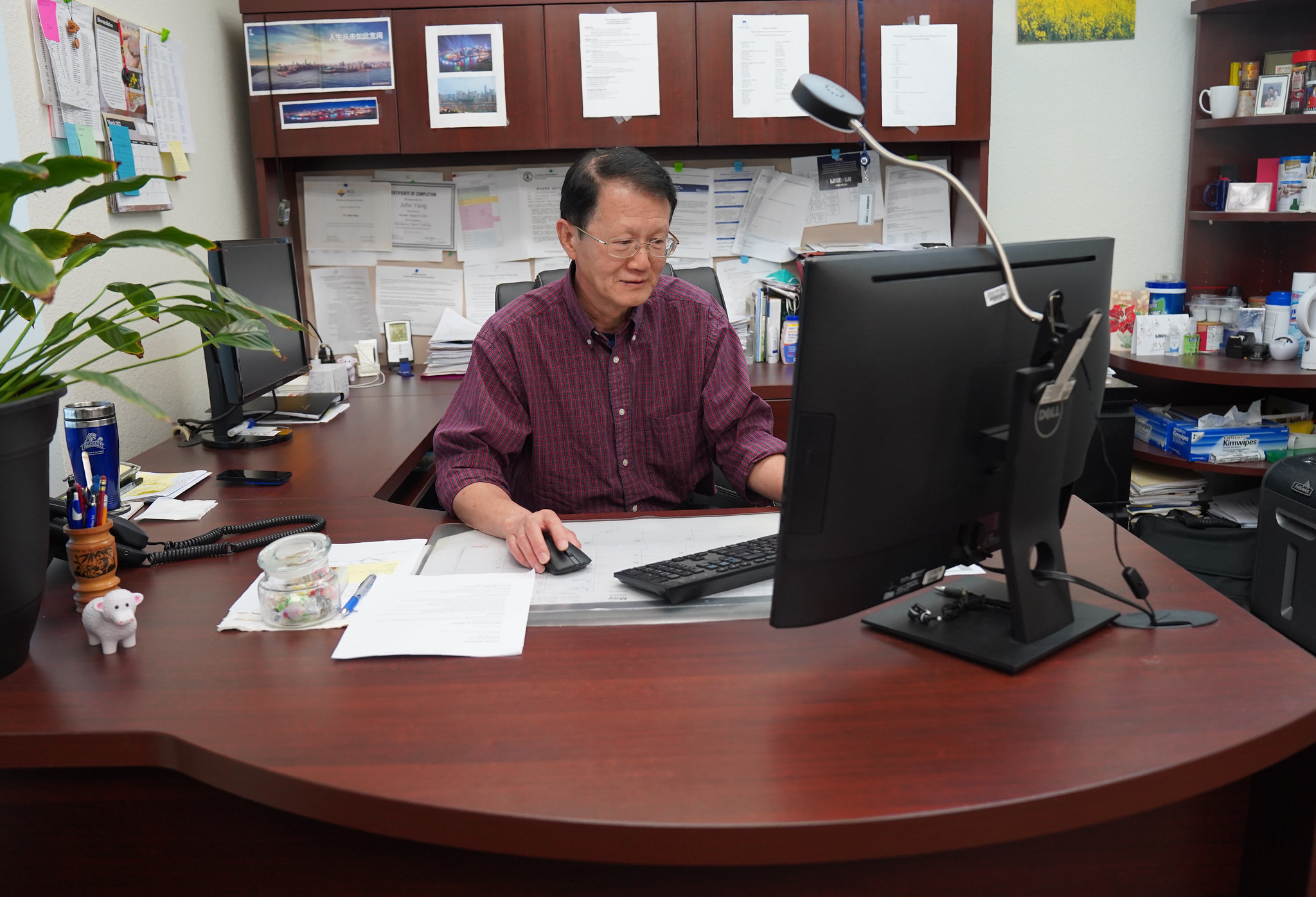 Lincoln University of Missouri has been awarded $10 million in funding to help address the substantial workforce shortages in food, agriculture, and natural resources sectors projected for the near future. Supported by the National Institute of Food and Agriculture's (NIFA) "From Learning to Leading: Cultivating the Next Generation of Diverse Food and Agriculture Professionals Program" (NextGen), Lincoln is one of 33 higher education programs receiving a total of $262.5 million investment to foster the next generation of diverse agricultural professionals across the nation. This program is funded by President Biden's Inflation Reduction Act, which aims to lower costs for American families, expand access to markets to producers from all backgrounds and communities, build a clean energy economy and strengthen American supply chains.
The Lincoln University project — "HBCU-HSI-RIU Consortium: A Synergistic Paradigm for Training the Next Generation Agriculture Workforce for a Sustainable Future," led by Lincoln Associate Director of Research and Professor of Environmental Science Dr. John Yang — will bring together a consortium of professionals from two 1890 HBCUs and two 1862 universities including one Hispanic Serving Institution (HSI) to directly address the agricultural workforce shortage. These partner institutions include Central State University in Ohio, an 1890 land-grant HBCU; Texas A&M, an 1862 land-grant and Hispanic serving institution; and Missouri University of Science & Technology, an 1862 land-grant and research-intensive university.
The consortium will focus on training students to address critical challenges in food and agriculture in a scalable and sustainable platform. If successful, the project goal will substantially contribute to a diverse workforce for food and agriculture industry.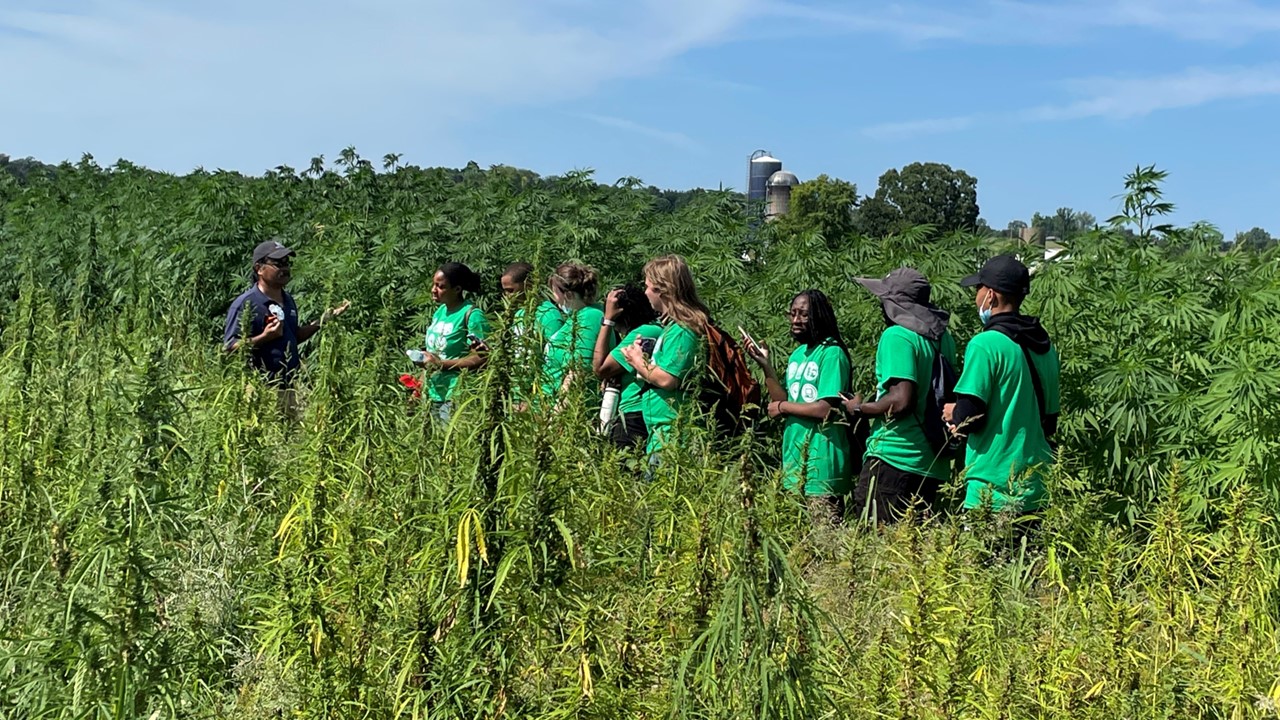 The funding for Lincoln's consortium project will help foster the next generation of diverse agricultural professionals nationwide.
"The consortium includes the only two HBCUs in the north central region that allow us to reach a significant pool of underrepresented populations and agricultural communities," said Yang about the project's potential impact. "The new paradigm will unprecedentedly leverage the synergistic capabilities of research, teaching, and extension of multiple institutions to meet future challenges in food security, climate change, environmental justice, and climate smart agriculture."
Lincoln University's five-year project meets the NextGen program's goal to strengthen the USDA's workforce through enhanced educational support, experiential learning and exposure to early career opportunities. The Lincoln project will develop cross-institutional emergent online/offline courses; strengthen immersion experiential learning and outreach activities for both undergraduate and graduate students; increase exposure to advanced technologies in modern agriculture for high school students; create 2-year community college scholarships and research/extension experiences; train scientists in residence program for graduate students; and establish internship programs in state and federal agencies.
"Each generation of agricultural professionals faces new challenges as we feed our world's growing population, and the future generations give me hope that we will rise to the occasion to meet these challenges with opportunity," said Agriculture Secretary Tom Vilsack in a media release announcing the inaugural "From Learning to Leading: Cultivating the Next Generation of Diverse Food and Agriculture Professionals Program."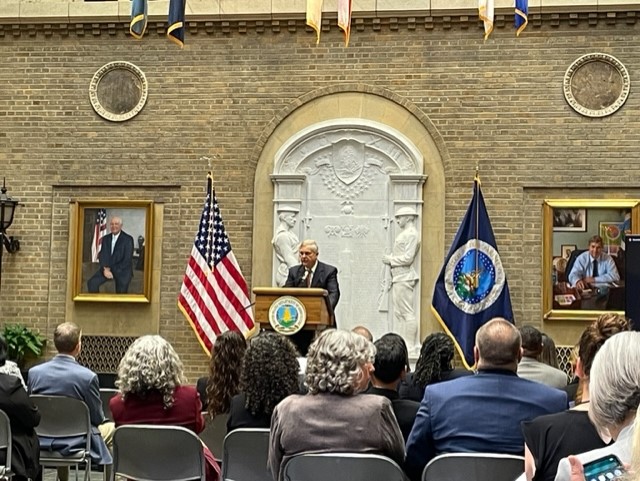 U.S. Agriculture Secretary Tom Vilsack announces the funding for the National Institute of Food and Agriculture's (NIFA) "From Learning to Leading: Cultivating the Next Generation of Diverse Food and Agriculture Professionals Program."
"We need to ensure our youth have the education and training they need to accelerate the development of an agricultural system that is climate-smart, sustainable, profitable and equitable. This historic investment from the Biden-Harris Administration in our nation's Minority-serving Institutions brings us closer to building a workforce that represents the richness and diversity of all the communities we serve," Vilsack said.
NIFA's NextGen program and investment will provide training and support to more than 20,000 future food and agricultural leaders through 33 project partners, including Lincoln University. The NextGen program is part of USDA's commitment to equity across the Department and steps it has taken under Secretary Vilsack's direction to improve equity and access, eliminate barriers to its programs for underserved individuals and communities, and build a workforce more representative of America. Earlier in the year, the USDA Equity Commission, which is comprised of independent members from diverse backgrounds, released its interim recommendations to remove barriers to inclusion and access at USDA, including by strengthening research, extension, and teaching in the food and agricultural sciences at all minority-serving institutions. The NextGen program is also an important component of the Department's and President Biden's vision to Advance Racial Equity and Support for Underserved Communities Through the Federal Government. To learn more, visit www.usda.gov.
Press Release Academics Cooperative Research University News