VA Educational Benefits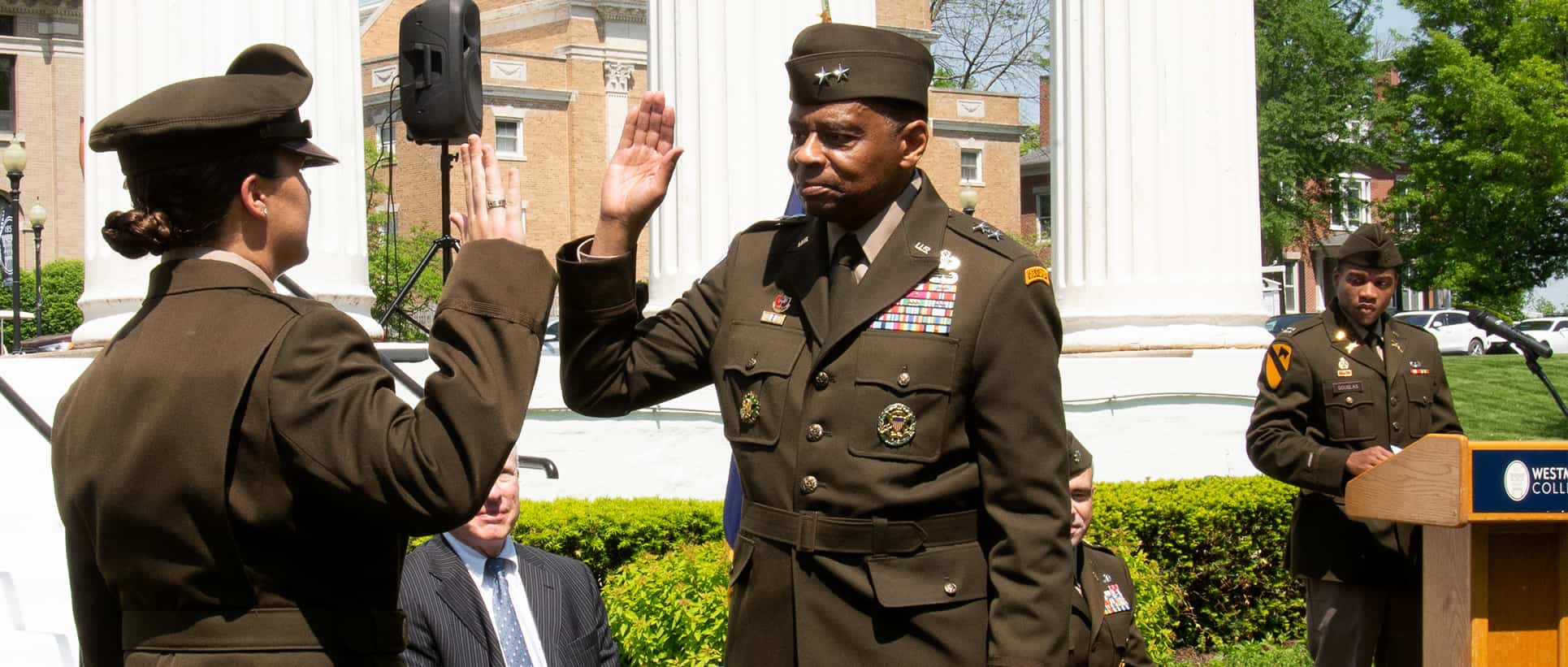 Applying for benefits
Contact the LU Veterans Office if you need assistance applying for benefits.
All prospective veteran students interested in participating in this program, must meet all of the criteria set forth by the Missouri Returning Heroes Act, established August 28, 2008, and as listed on MDHE's website.
All prospective veterans must complete the below Lincoln University VA application form:
LU VA Application   LU VA Benefits Certification
In addition, all prospective veterans must complete the Lincoln University VA Enrollment Certification Form each semester that you are enrolled in classes and using benefits.
Official form must be submitted to the School Certifying Official (SCO) in order for GI Bill

®

 benefits to be certified with the VA.
The LU SCO is Ms. Adrienne Allen located at:  903 Lafayette Street Soldiers Hall, Rm 101D.
Official form can submitted as early as the first day you pre-register for courses, but must be turned in no later than the first day of the semester.
Chapter 33 (Post 9/11) Students: please include an up-to-date copy of your Certificate of Eligibility (CoE) from the VA (or most recent VA Award Letter) when submitting your Enrollment Certification Form.
Chapter 30 & 1606 Students: You must verify your attendance at the end of each month, by phone: 1-877-823-2378 or online.
VA Enrollment Certification Form
GI Bill® Information
Veterans benefits are based upon the military service of the veteran and enrollment status of the student (veteran or dependent).
For the GI Bill®, enrollment must be certified by the VA School Certifying Official (SCO) for EACH semester the student is enrolled. GI Bill® is a registered trademark of the U.S. Department of Veterans Affairs (VA).  To learn more about education benefits offered by VA, please visit the official U.S. government website: www.benefits.va.gov/gibill/

Missouri Returning Heroes Education Act
Missouri's Returning Heroes Act, combined with the Montgomery GI Bill®, could provide you the largest amount of financial support for the longest period of time.
To learn more about eligibility, award amount and renewal requirements, please visit the Missouri Department of Higher Education's website.
U.S. veteran status
Active service in an armed combat zone, as designated by the U.S. Department of Defense, for more than 30 days since Sept. 11, 2001
Benefit is limited to combat veterans who are eligible to register to vote in Missouri, eligible to vote, as determined by the Missouri Secretary of State, or are current Missouri residents
Honorable discharge from military service
Enrollment in an undergraduate or graduate degree-seeking program
Credit for Military Schools
Credit for military schools will be granted according to the recommendations of the American Council on Education. Individuals must present official documents before an evaluation will be made. 
Lincoln University awards credit for military training and experience based on American Council on Education (ACE) credit recommendations. ACE has a National Guide to College Credit for Workforce Training and the ACE Military Guide: expert evaluators review workplace training, military experiences and national exams for potential college credit matches.
There is no limit to the number of credits Lincoln University will award; however, a maximum of 30 non-traditional credits can be applied towards an associate's degree program and 90 applied towards a bachelor's degree.
Military credit evaluation
The Joint Services Transcript (JST) is required for current and former Army, Navy and Marine Corps, and Coast Guard students.
The Community College of the Air Force (CCAF) transcript is required for current and former Air Force students.
Military equivalencies
Military equivalencies are determined using ACE credit recommendations. To find out our equivalencies, please contact the Registrar's Office.
Tuition Assistance
Please submit all tuition assistance prior to the semester beginning. Please see the below links for additional information.
CONTACT US
Ms. Adrienne Allen - Veterans Services
903 Lafayette Street
Soldiers Hall, Rm 101D
Jefferson City, MO  65101
P: (573) 681-5352
E: 
military@LincolnU.edu