Lincoln University of Missouri Celebrates Black History Month 2023
Contact
Office of Communications and Marketing
Young Hall
820 Chestnut Street
Jefferson City, MO 65101

Archives
Categories
Social Media
Stephanie Cobian
|
February 2nd, 2023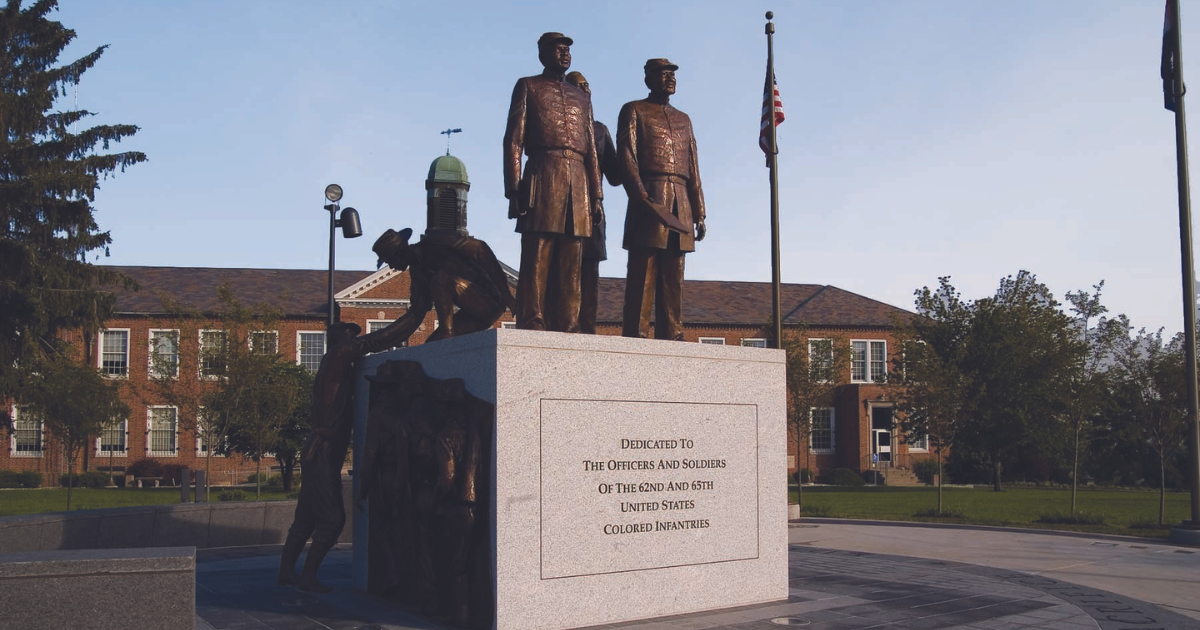 February marks the annual celebration of Black History Month. To honor the contributions and heritage of Black Americans and their role in U.S. history, Lincoln University of Missouri (LU) will host a series of events and activities open to students, faculty, staff, alumni, and the community throughout the month of February.
Among the key events, Founders' Day on Thursday, Feb. 9 will pay homage to Lincoln's own notable place in history. The University was founded in 1866, following the Civil War, when the enlisted Black men of the 62nd and 65th Colored Infantries came together with the support of their white officers to create a school for other freed Black Americans.
Lincoln's Black History Month activities kick off on Thursday, Feb. 2 with the Lincoln Blue Tiger women's and men's basketball home games against Missouri Southern, starting at 5:30 p.m. in Jason Gym, 809 Lafayette. The event will include performances by the LU Cheer Squad, Flag Team and Band. Attendees are invited to wear attire celebrating Black History Month.
On Tuesday, Feb. 7, the public is invited to a Black History Matters lecture by Dr. Christine Boston, LU associate professor of anthropology and sociology, which discusses the collaboration between Lincoln University and the Missouri State Museum from 11 a.m. to 12 p.m. in Page Library, Room 100. "Trouble & Triumph," the student-created Missouri Black History Month display, is available for viewing at Page Library throughout February.
Also on Feb. 7, LU Army ROTC is hosting a screening of Glory from 4-6 p.m. in the SUC Ballroom, 819 Chestnut St. Open for the LU campus community to learn about the sacrifices made by the Colored Infantries during the Civil War, which enabled Lincoln University to be founded.
On Thursday, Feb. 9, LU Founders' Day Convocation celebrates Lincoln's 157 years of education and honors its founding. The ceremony will be held from 11 a.m. to 12 p.m. in Mitchell Auditorium, Richardson Fine Arts Center, 710 E Dunklin. Learn more at lincolnu.edu/about-lincoln/founders-day.
Thursday, Feb. 9 through Sunday, Feb. 12, LU students and staff will travel to Cincinnati, Ohio, and Frankfort, Ky., on the National Underground Railroad Tour.
To learn more and see a listing of all events on campus, visit lincolnu.edu/events.
University News Press Release