Lincoln University of Missouri Wins Home Depot Grant to Transform Jefferson City's Old Munichburg with Urban Garden Project
Contact
Office of Communications and Marketing
Young Hall
820 Chestnut Street
Jefferson City, MO 65101

Archives
Categories
Social Media
Abbey Tauchen
|
November 11th, 2023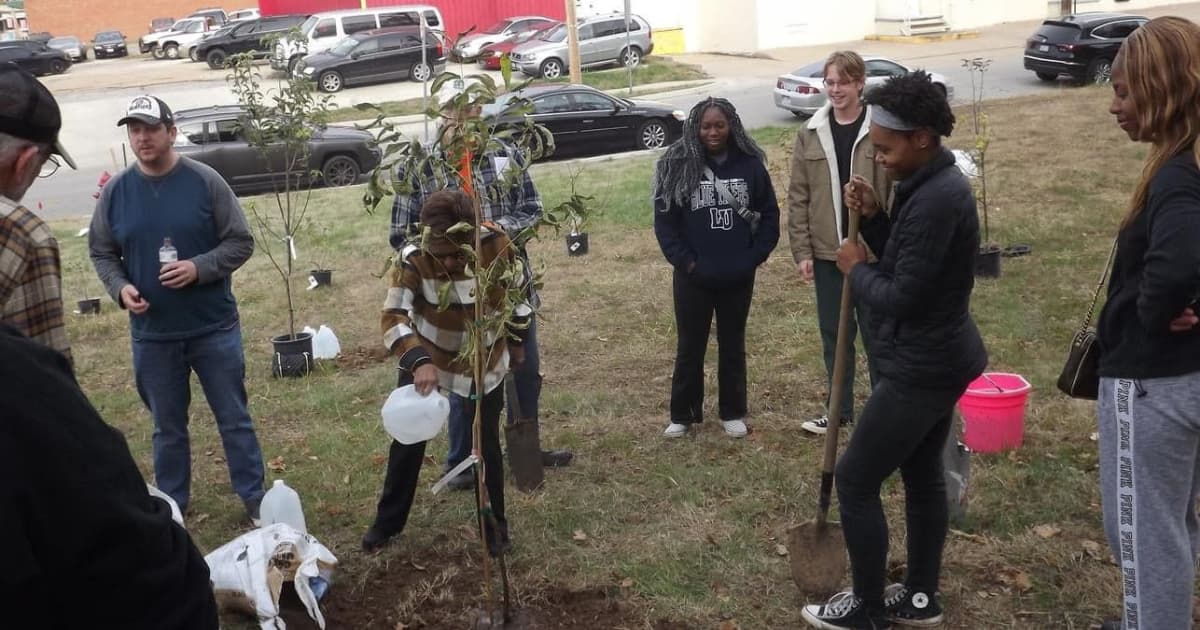 With an initiative to revitalize and beautify Jefferson City, Lincoln University of Missouri has secured a $50,000 Home Depot Retool Your School Community Improvement Grant. Through this grant, Lincoln will partner with Building Community Bridges (BCB) to turn vacant, unkept city-owned and privately owned tracks into lush orchards and gardens. This project will enhance life for Jefferson City residents through urban beautification and contribute to the community by providing fresh produce. The project will engage local residents in the effort and aligns with the city's Old Munichburg area renovation plans. 
Home Depot selected Lincoln University as one of three HBCUs to receive the $50,000 grant.  This is the second award from Home Depot's Retool Your School program that Lincoln has been selected for this year. In May 2023, Lincoln was awarded $75,000 from the Home Depot Retool Your School program to create an Innovation Lounge on campus for future innovators, entrepreneurs and creators.   
Lincoln's community improvement grant will focus on approximately 2.5 acres, which will support 72 fruit trees and 600 berry plants. Depending on weather conditions, this will lead to an approximate yearly production of 18,000 pieces of fruit and 4,200 pounds of berries. The Home Depot award will support the purchase of trees, berry plants and supplies/plants to construct raised beds for vegetables. The funding will also be used to support a minimum of four events that target youth and families, as well as 20 planting and maintenance workshops for LU students and staff. 
BCB is in a signed agreement with the city to turn the tracks into orchards and gardens. BCB has also approved the establishment of a satellite food pantry on the LU campus in collaboration with the Division of Student Affairs. 
The project will serve 1,100 people per month, including 200 households, 60 SNAP-eligible households, 500 children and 50 senior citizens. Through beautification and education programs, the project will increase Lincoln student, staff and alumni involvement in the Jefferson City community. The project will also increase the availability of fresh fruit for people with limited incomes and those who are living in a food desert area. 
Groundbreaking for the "Jefferson City Southside Neighborhood Community Orchard" project took place on November 4 at the corner of Mulberry and Dunkin. LU students, faculty, staff, alumni and Jefferson City Southside neighbors gathered for a fun morning of celebrating urban agriculture in Jefferson City. With the help of volunteers, six fig trees, two gooseberry bushes, two currant shrubs, two apple trees and two pecan trees were planted in the orchard.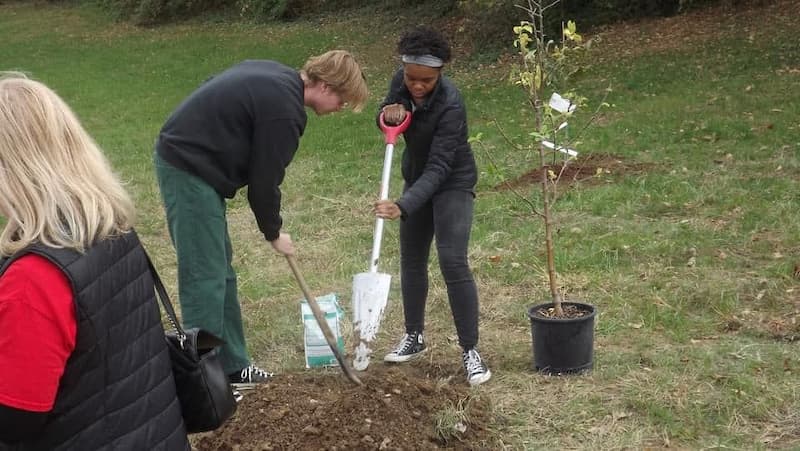 During the groundbreaking for the Jefferson City Southside Neighborhood Community Orchard project on November 4, Lincoln students and community members planted fig, gooseberry, currant, apples, and pecan trees.
Lincoln has many student groups who actively seek community engagement projects and exposure to urban agriculture and the cultural/socioeconomic needs of the local community. The Division of Student Affairs, Cooperative Extension and the BCB staff will work together to engage students, staff and alumni in the project. BCB actively fosters opportunities for students to volunteer in limited-resource communities, often partnering with LU student organizations like MANNRS, Ag Club and the Alpha Kappa Alpha sorority. Additionally, a formal agreement between BCB and Dr. Amber Bell, the social work program director, will support students academically in social sciences and community engagement. 
The project funds would be used to support assistantships for two student leaders who will assist with recruitment and program planning, implementation and evaluation, under the supervision of the volunteer coordinator.
Cooperative Extension Community Press Release