Missouri Senator Karla May and Plaza Motors Donate $20,000 to Lincoln University of Missouri
Contact
Office of Communications and Marketing
Young Hall
820 Chestnut Street
Jefferson City, MO 65101

Archives
Categories
Social Media
Abbey Tauchen
|
October 31st, 2023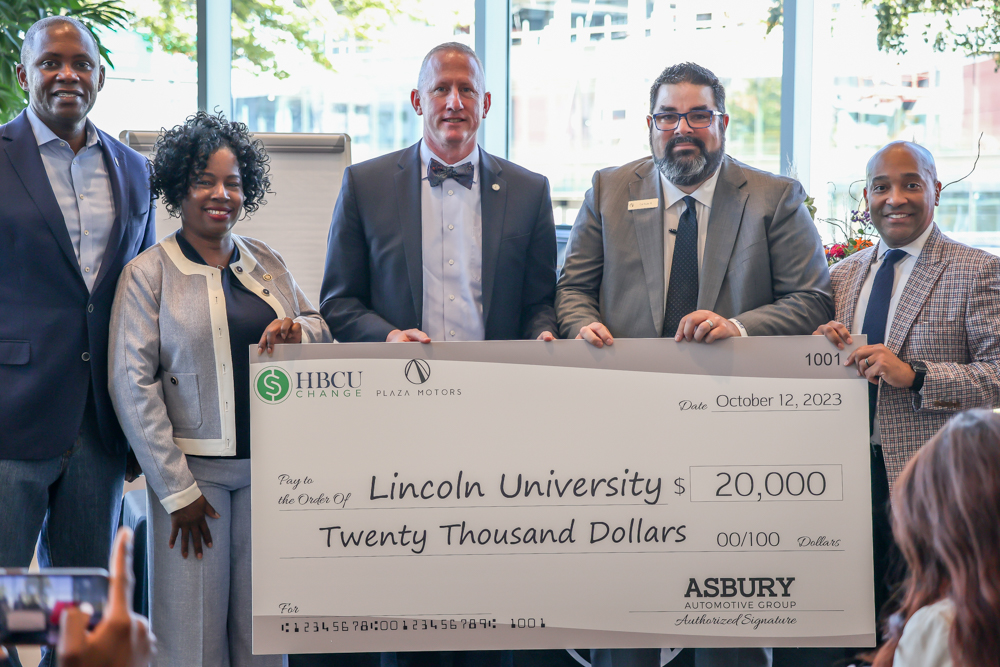 Senator Karla May, who represents Missouri's 4th Senatorial District, recently partnered with Plaza Motors to donate $20,000 to Lincoln University of Missouri. The funds will support scholarships, infrastructure improvements and other initiatives that directly impact the HBCU educational experience at Lincoln University. This donation reinforces Senator May's unwavering commitment to advancing education and strengthening communities.
The joint effort between Senator Karla May and Plaza Motors provided a total of $40,000 in funding for Missouri's HBCUs, Lincoln University and Harris-Stowe State University. This gift highlights their shared dedication to promoting educational excellence and empowering students within Missouri's HBCUs. This significant contribution underscores the pivotal role that HBCUs play in shaping the future of our society.
"This generous contribution has bolstered our mission, providing vital funds for scholarships, infrastructure enhancements and many other transformative initiatives," President John Moseley said. "Senator May's support has empowered individual dreams through scholarships and strengthened our institution's foundation, paving the way for innovation and progress. Together, we are building a legacy of lasting impact."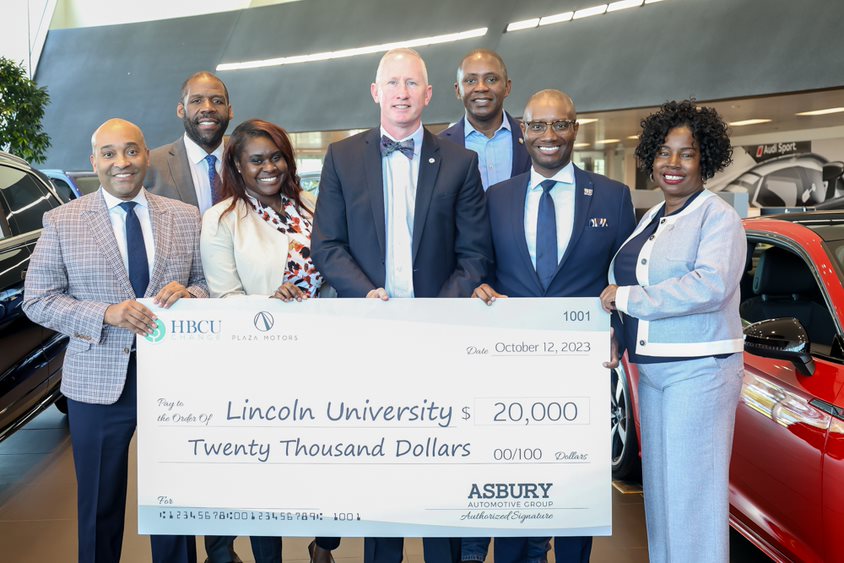 Senator Karla May presents a check for $20,000 to Lincoln University
 "Education is the cornerstone of progress, and our HBCUs play a crucial role in shaping the leaders of tomorrow," Senator May said. "This collaboration with Plaza Motors is a testament to our shared belief in the transformative power of education and our commitment to investing in the future of Missouri."
Senator May is a steadfast advocate for HBCUs. She recognizes the historical significance of these institutions in advancing diversity, equity and inclusion in higher education. Her support of Lincoln University reflects her commitment to fostering a robust educational landscape that uplifts all members of our community.
University News Press Release